Robust shoe with emphasis on soft sole. At first glance, the protruding sole on the heel is visible, which gives the foot certainty when stepping (rebound - handball). The shoe provides enough comfort for heavier athletes (higher profile - more material on the sole of the shoe) and holds even in the event of significant changes in direction - significantly enlarged sole in the area of foot pads.
The Salming Kobra series is an exceptional combination of light weight, soft sole and stability. Combining all of the Salming technologies mentioned below, this very fast, lightweight and great looking Salming Kobra shoe series has been created. In the 2016/17 season, the Kobra was completely new and we must say that it was very successful and popular.
In the following years, the shoe underwent further modifications, mainly by lightening the upper by changing the material on the armored parts of the shoe, changing the composition of the sole and introducing new technologies such as SOFTFOAM ™ or RollBar ™ and a new shoe series - Cobra 2.
Using technology:
ExoSkeleton
Special design of the upper of the shoe - outer skeleton stabilizes walked sideways and reduces pressure on MTP joints (metatarsophalangeal joints). It is important to keep the foot stable, especially in the soft parts of the foot, where high pressure is exerted on this part of the foot during sudden changes of direction - a high probability of injury.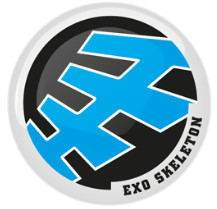 LMS - Lateral Movement Stabilizer
Special lightweight double curved unit integrated into the center of the sole. Its task is to support the foot in fast and unexpected side movements of the foot.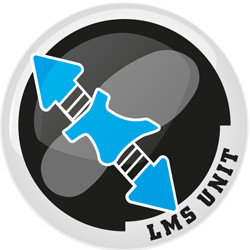 LMS Plus 8 ° + RollBar technology
A quick stop to the side of the foot may result in ankle sprain. The LMS + is designed with an 8% tilt to minimize the risk of injury.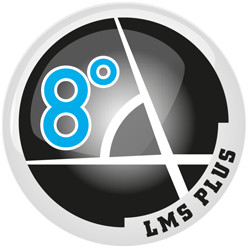 Recoil Midsole + Recoil R heel insert
The cushioning layer is made of a new material mix called RECOIL ™. This blend of materials is capable of absorbing negative impact forces while utilizing energy in every reflection. Recoil R ™ - Recoil Reduction - technology to support large shock absorption that acts on the heel during sudden changes of direction and every step.

HexaGrip
Brand new technology used on the new Salming Kobra and Salming Adder. The sole is made of a special HX120 compound that, in combination with the Salmings HexaGrip ™ sample, provides unusual grip on all types of surfaces.
T.G.S. 62/75 °
Torsion Guide System The heel to toe distance (62% of the sole) has been designed for maximum stability and shock absorption. This area is terminated by a ballet line which terminates this stabilizing part at an angle of 75 °.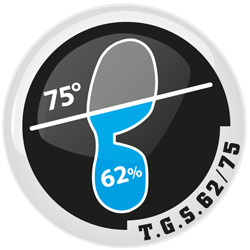 Wrap Around System Design
To ensure the dexterity and stability of the shoe while maintaining its low weight, the developers have developed the rear end of the sole so that it extends beyond the heel area and spans the entire heel area. Combined with the LMS + 8 ° and the superb ExoSkeleton technology, it is a highly stable model that fits perfectly.