eFloorball brings extra Christmas service for you! There is no need to worry about buying unsuitable presents for Christmas. Find out how!
Buy a Christmas gift from the comfort of your home to avoid pre-Christmas rush and stress. Moreover, we guarantee that you will have the most beautiful Christmas time with our extra Christmas service. Keep reading and find out how to have a fairy-tale Christmas.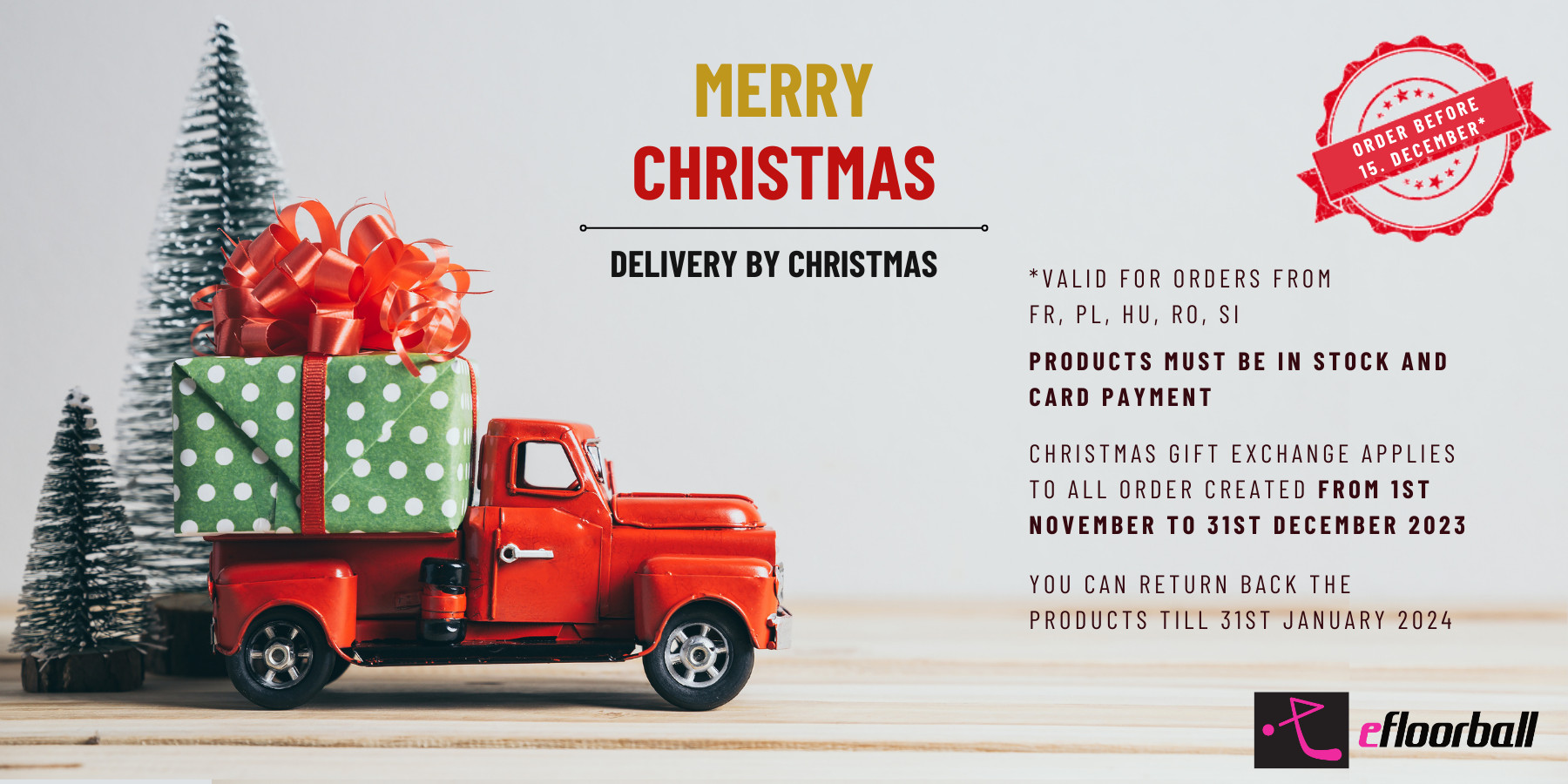 You have only 2 steps left to the happy Christmas:
1) Christmas Gift Exchange
Are you hesitating to choose a gift? Not sure which gift to choose? It sometimes happen that you don't choose a fitting gift. But this year, you can risk with a gift choosing! Why? Because you can return or change any unsuitable gift.
How to do it?
Everyone who makes the order from 1st November to 31st December 2023 can return back the goods from 2nd January to 31st January 2024. Returned goods cannot be used and must remain wrapped in an original packaging and we will change it or make a money refund for you. Please use our address to send the orders back.
2) Guarantee christmas delivery
Are you buying the presents at the last moment? We will hepl you! We guarantee delivery by Christmas. Order before 15th December 2023 product in stock and make a card payment! This date is valid for orders from FR, PL, HU, RO, SI.
3) Christmas Gift Ideas
Choosing the right Christmas presents is not as simple as it may seem. How do you choose gifts? No more ideas? Do not worry. Our Christmas guide helps you.
Our Christmas guide didn't help you either, check our gift voucher. We will send you a gift voucher by e-mail, you can print it out at home on your printer and Christmas can begin.
Christmas opening hours
Whether you're in urgent need of your favorite grip or to replace an unsuitable floorball stick, we're here for you during the holidays!