Unihoc UNITY TeXtreme Feather Light Curve 1.0º 29
Unihoc quality stick, allowing you to pitch dangerous in every position. Thanks to the TOP equipment is intended to real stick shooters.
Unity
UNITY is a stick series developed with the sole purpose of improving your shots. The carefully crafted blade has a massive concavity all the way from the heel to the top, and the playing surface is surrounded by a clearly marked frame that turns your stick into a veritable catapult.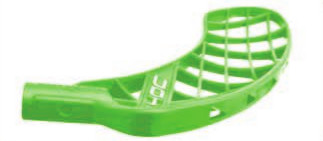 The UNITY stick series offers several options when it comes to shaft techniques, to make sure that there is a great choice for all player types. Exclusive chrome details have been mixed with eye-catching neon and pastel colours to create a stunning look thatwill definitely take the spotlight.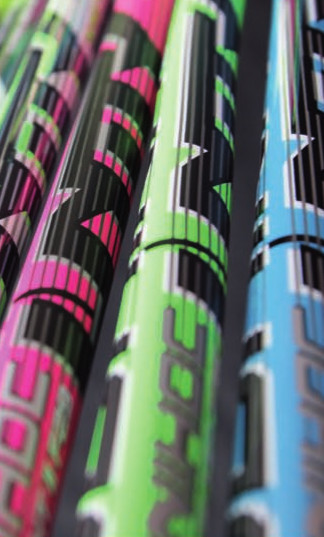 TeXtreme
As the pioneer brand in floorball Unihoc has always been aim-ing to bring the development of the sport, as well as the equip-ment, to new levels. The partnership with TeXtreme® is a major step in the constant search for bringing the most innovative products into the sport.

It is a great privilege for Unihoc to collaborate with such a renowned supplier that matches the high demands for carbon fibre materials that are required to take the development of low weight sticks to a new groundbreaking level.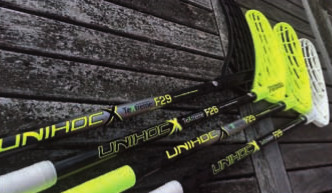 Unihoc proudlu presents an innovative range of sticks that are extremely light, but still offer the very best performance qualities on the market.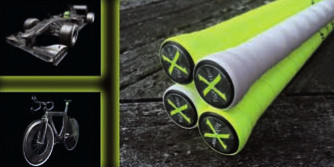 Feather
Actually, this is not a stick technique in its real sense. It is more a setup of the components of a complete stick, which together reduce the total weight of the model enough to create one of our lightest sticks yet. The materials used in the grip band and in the blade are the lightest ones available on the market, and the result is simply Feather Light. To top it off, the Unihoc logos have been embossed into the shaft with a magnificent result. Moulding type: Air Pressure Carbon Fibre.
Curve
This world sensation is yet another fantastic invention by Unihoc. The lower part of the shaft is curved to create an increased angle towards the blade, adding increased power to the shots. We guarantee that the Curve shaft will give you a completely new floorball experience. Once you have tried your first shot you will know what we mean. The shaft is available with four different curved angles, and also with various flex. The wristshots are then spectacular.