Description
A floorball stick FatPipe Raw Concept 27 Black Bone edition (a new edition for Christmas 2016).
RAW CONCEPT - A normal carbon fiber shaft has six or seven carbon fiber layers, each 0.15mm thick. The Raw Concept shaft has 11 layers of carbon fiber, each 0.07 mm thick. Many extremely thin layers give the shaft the desired flexibility and elasticity while keeping the total weight of the shaft exceptionally low. The stick's name refers to its untreated surface. The untreated shaft is more uniform in quality than a treated one. Some fibers in the shaft always break in the polishing process. The surface of the Raw Concept shaft might have small air bubbles, because the finish is uneven, but they do not make the shaft any weaker.

A stick is equipped by the new blade Bone which is quite universal. Those who love the passes and some tricks will enjoy playing. And also the lovers of shooting will be happy - with this blade it is easy to shoot with both types of shots - sweep shots and wrist shots.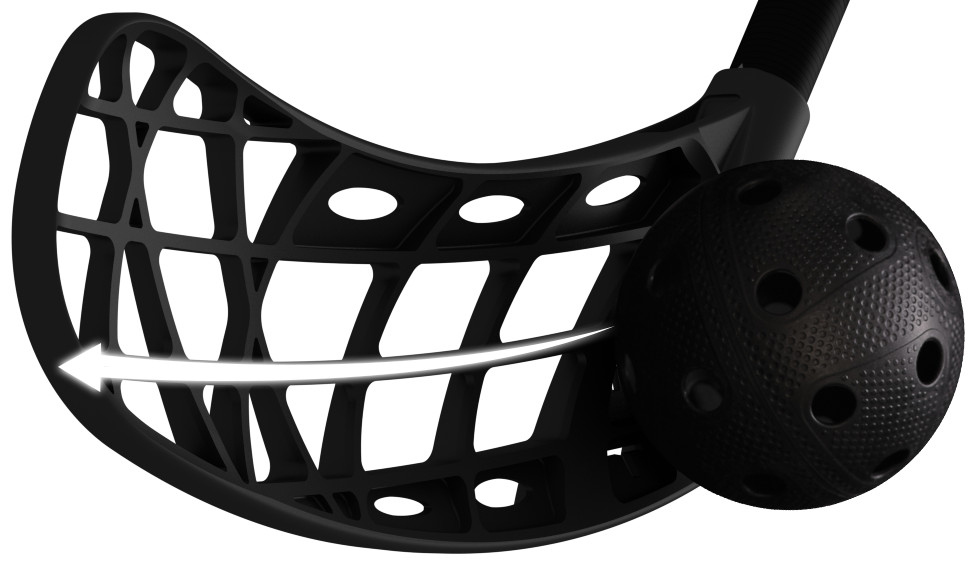 Raw concept grip - The lightest grip made by Fat Pipe. It is not perforated, but it absorbs a sweat very well and doesn't creep.
The Raw Concept stick's grip features the same firm surface and thickness as the Sticky grips. The Raw Concept Grip relies on airy and light, felt-like raw material for added thickness and softness. The Raw Concept Grip is 12% lighter than the Sticky grip.