Salming Hawk Tourlite KickZone Oval
Used technologies
TourLite™ - we use only the very best lightweight carbon fiber material with a unique layup construction to create our durable TourLiteTM shaft. A reliable favorite shaft used among many of our Pro players around the world.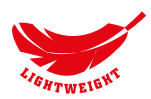 Oval shaft design - Salmings unique Oval Fusion technology made in a carbon glass fiber construction. A semi oval shaft at the top end of the grip, phases into a traditional round grip shape. Oval Fusion just feels very natural in your hands.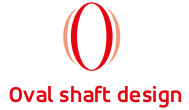 KickZone™ - is developed to provide an increased whip-effect meaning that the shaft when bent is kicking back faster and thereby hitting the ball with greater power creating increased ball speed.

Blade
Hawk - a new blade that was introduced on Christmas 2017/2018. It's a concaved blade with a large playing surface. Thanks to these features, the blade is great for sweep shots and controlling the ball. In the middle there is a stronger rib that reinforces the blade and helps to control the ball even better. This is the successor to the Quest 2 blade.
Blade Hardness
Endurance™ - exceptional durability, low friction and fantastic playing characteristics. This is the standard material used on most Salming sticks.
Please Note! Heat blade prior to assembly and hooking - use warm water or heating gun.
Grip
Ultimate - Salming Ultimate grip is not perforated. It doesn't slip, fits in hands superbly and absorbs a sweat well.