Unihoc SONIC CARBSKIN FL 26 white
Unihoc SONIC CARBSKIN FL 26 white
CARBSKIN® is the name of Unihoc most exclusive woven carbon fiber technology and it is pushing the benchmark of lightweight sticks to a totally new level in terms of required shaft properties. Utilizing a new cutting-edge layup structure for the construction of these shafts, and combining it with a thinner material, Unihoc has managed to improve the strength and durability to unmatched levels in the lightweight segment. The new construction process creates better consistency and strength in the physical properties of the shaft which dramatically improves the performance, and especially the balance. CARBSKIN® is not about compromises, you can find all the necessary features in one stick! The weight of these floorball sticks is under 200g.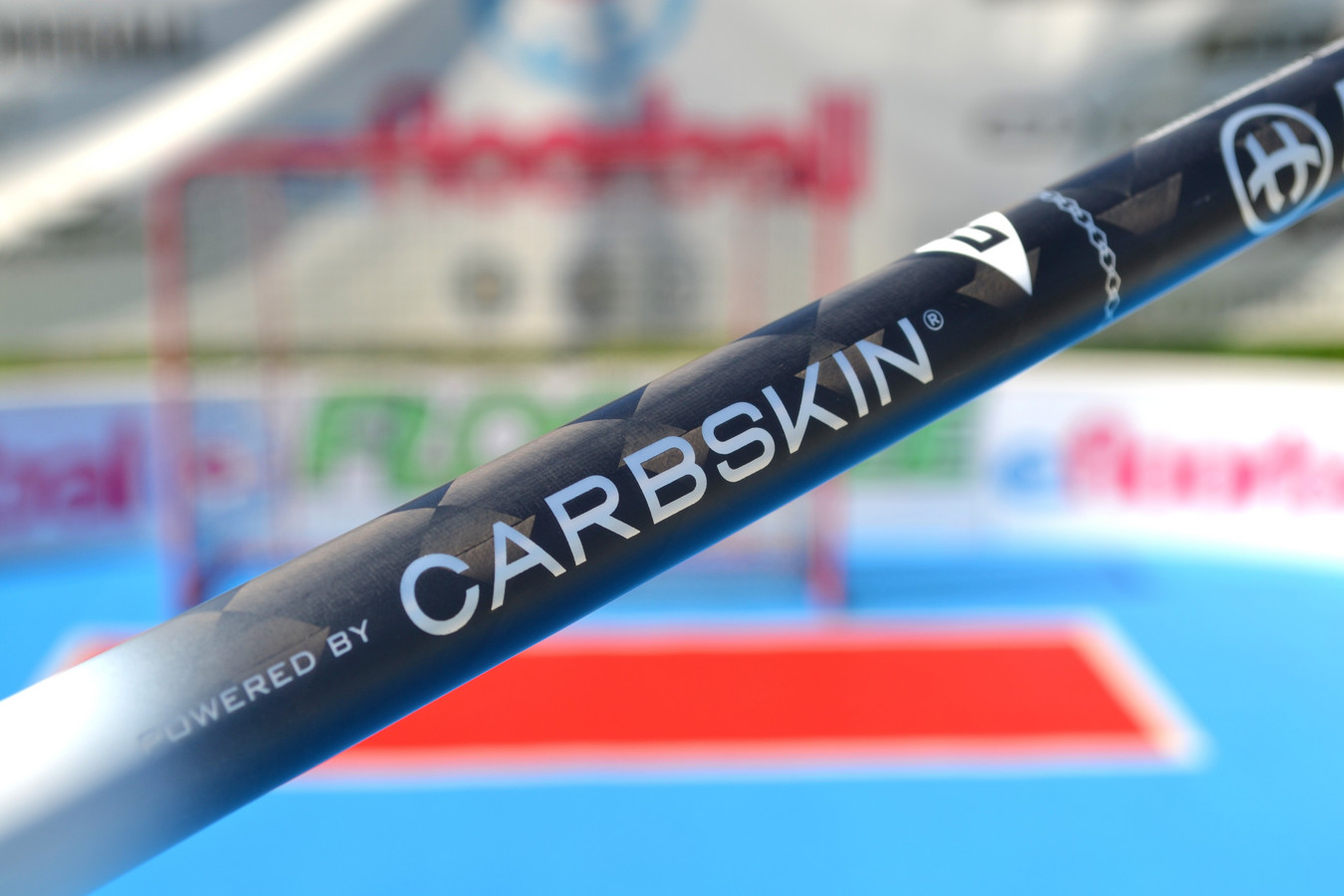 Feather Light (FL)
FEATHER LIGHT is not really a technology, but rather a way of assembling the individual components of the stick so that the resulting weight is as low as possible. The material of the grip and the blade is one of the lightest on the market. These floorball sticks are as light as a feather. Usually, these sticks use a lightweight blade made of the PP material. This floorball blade has a lower weight and slightly different properties. You can find more information about blade materials in our article Differences between PP and PE blades.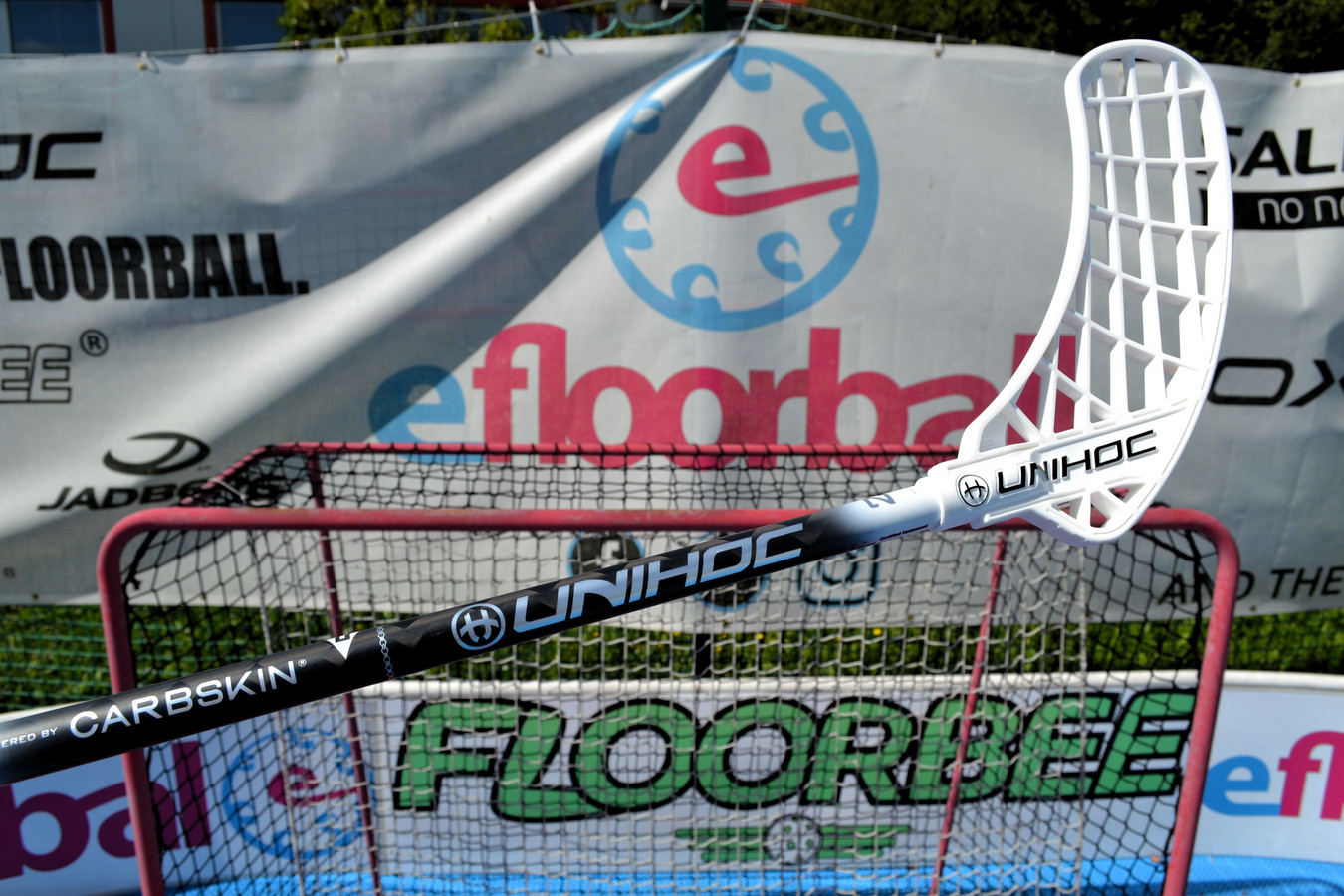 Sonic is the new blade. This new simple blade is without unnecessary things that could negatively affect your game. The Sonic blade is reliable, versatile, easy-to-use and great looking blade in a typical Unihoc design. Sonic is slightly concave (8mm). The tip is slightly pre-bent, so this blade is designed more for players who like slap shots and pass.
A small hook helps you with the ball handling. This blade has a strong transition from frame to ribs for optimal ball working and the best shots. Sonic is a very modern blade that builds on a solid basis. Low concavity has the advantage of a relatively flat backhand side. This backhand side allows you to use it more. Your backhand game can be more easier and more accurate!
Pre-bend of this blade can help you with technical mistakes and it makes your game better. Mainly due to the significant transition between the frame and the blade body. This transition increases your ball handling and the accuracy of your shots.
Its weight in PE variant is 79g, the weight in PP (lightweight) variant is 75g.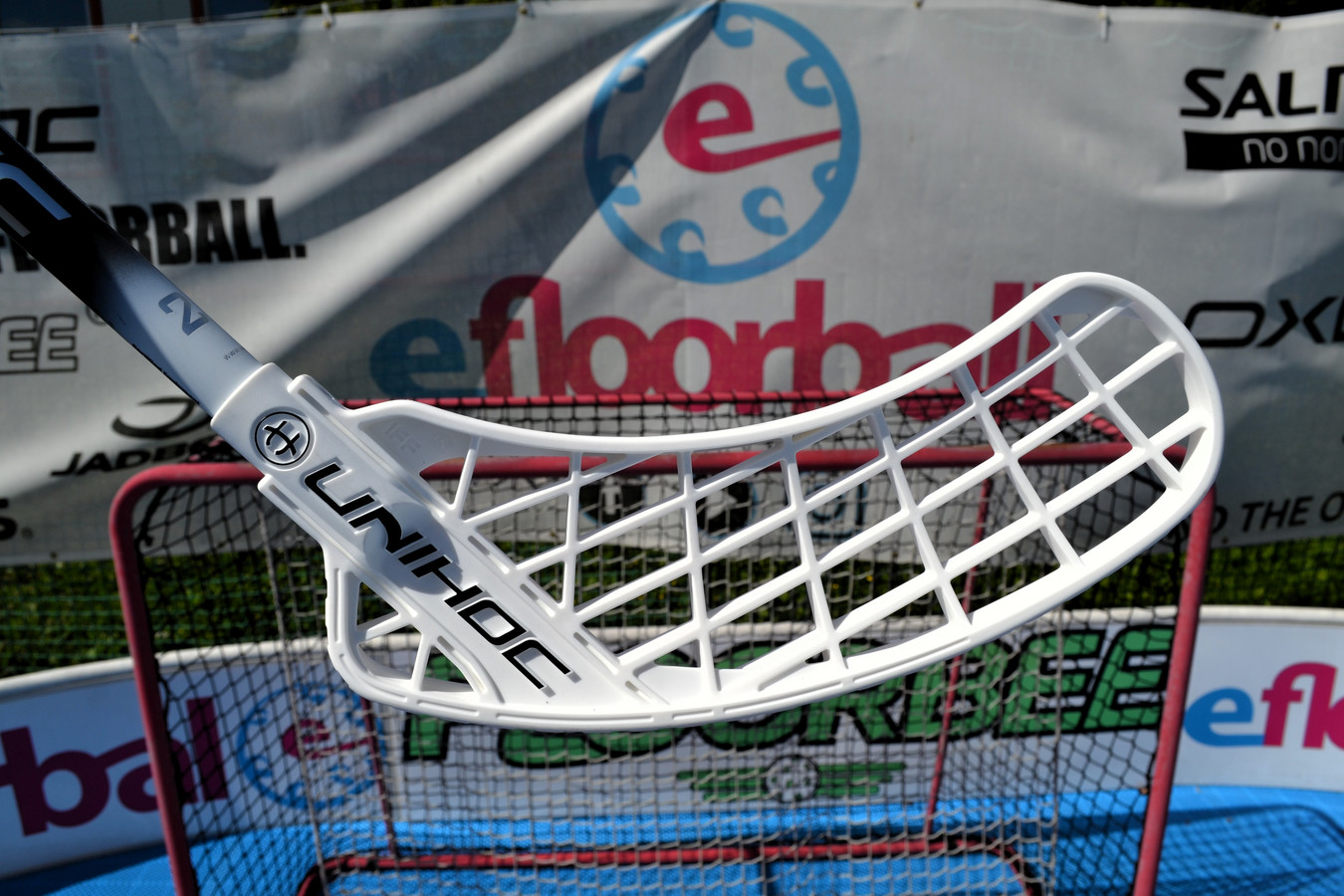 Unihoc CARBSKIN Grip
Floorball grip Unihoc Carbskin Grip belongs to the top models of wrapping Unihoc. It has a high-quality sticky surface that provides a strong grip on the stick while also sweat well. Grip is lightweight to keep the weight low.
Key properties:
Highly sticky surface.
It doesn't slip.
Thanks to the technology used, it absorbs sweat.
Nice to the touch.
Lightweight to keep weight low.