Unihoc SONIC EDGE Curve 1.0º 29 white/blue
Edge Curve is a technology that uses stick flattening. This flattening is the area located at the bottom of the stick on the backhand side right in the center of the "Curve", where the stick bends when you are shooting. In this flat part, there are 3 strips along the bend with more material. The flattening and these 3 strips bring you a faster and sharper shots!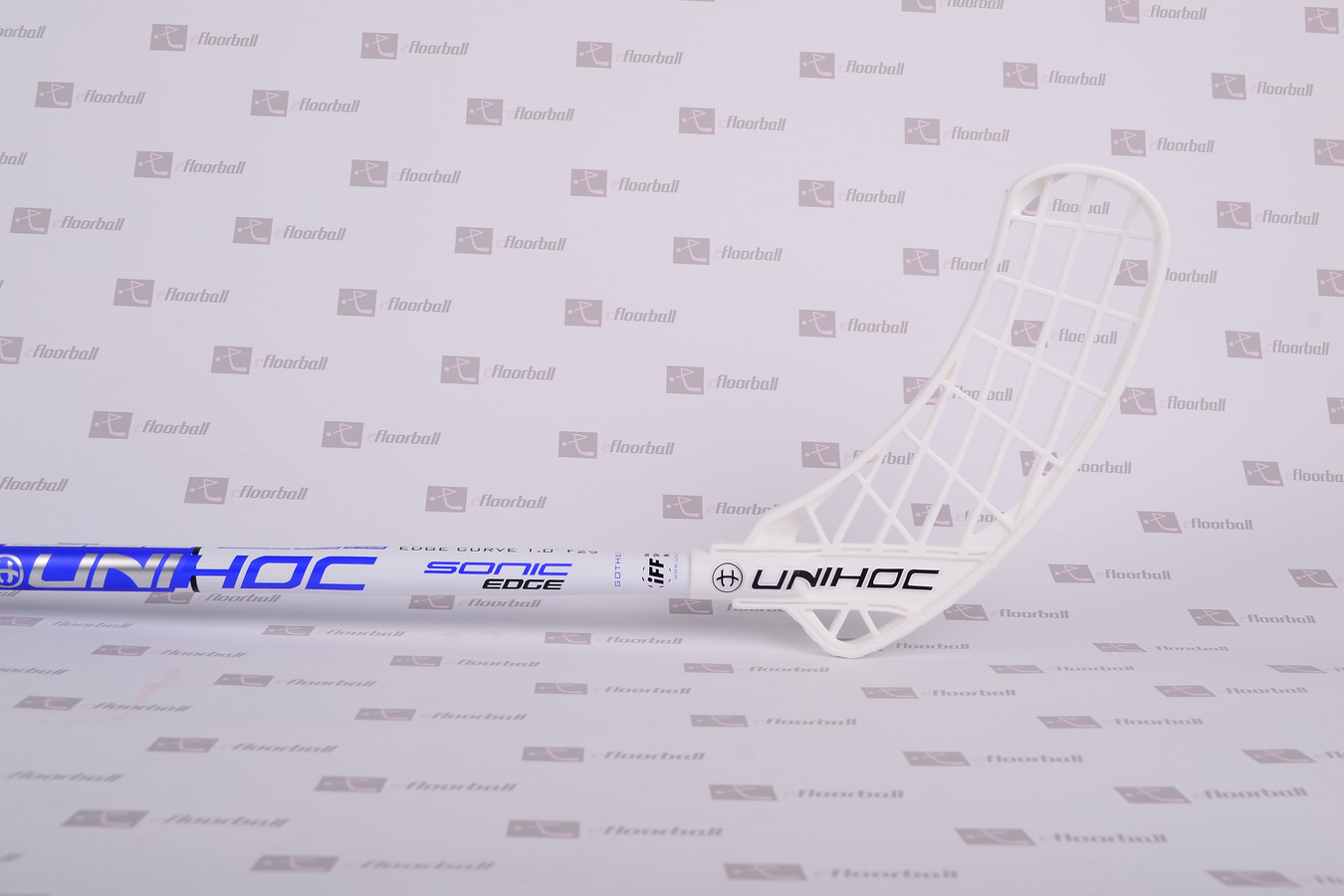 Blade with no unnecessary things that could affect your game. This makes the Sonic a reliable, versatile, easy to use and great looking blade in the typical Unihoc design. The Sonic has a medium concave (8mm). The tip is slightly pre-curved, so this blade is designed more for strikers who like to Slapshot or for those who often pass a forehand or backhand.
A slight hook helps to control the ball easily and to make a more accurate pass. The Sonic has a distinct transition between the frame and the grid for optimal ball control and a super shot. The Sonic is a very modern blade that builds on a solid foundation. The small concavity has the advantage of a fairly flat backhand side, allowing players to use the backhand shot more. This is easier and more accurate!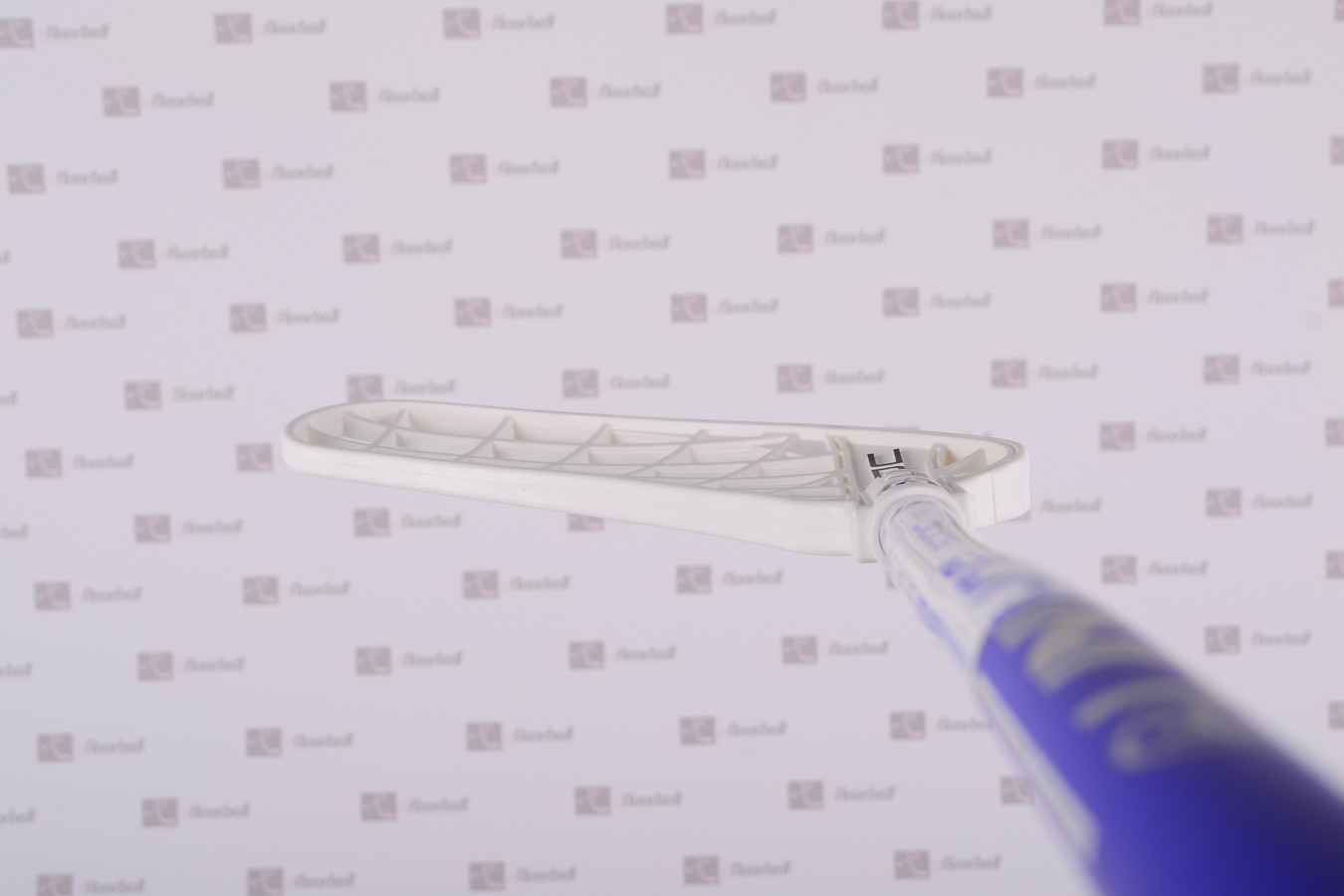 The curve of the blade, forgives you a lot of technical mistakes and you can use the full potential of your floorball stick. Thanks to the distinct transition between the frame and the blade body, you will have a better feel for the ball and your shots will be more accurate. The weight in the PE version is 79g, in the PP (lightweight) version the blade weighs 75g.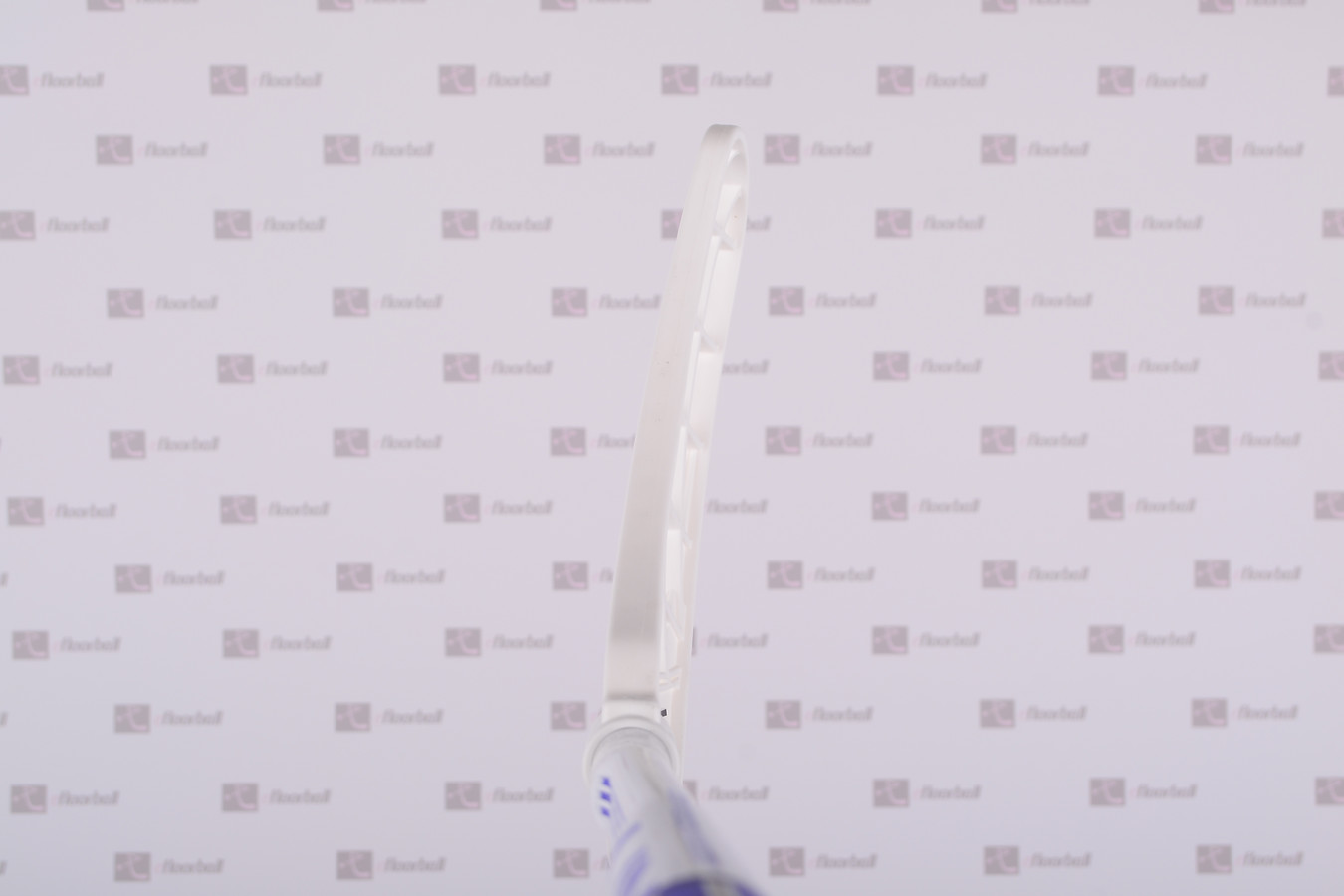 Unihoc Feather
Floorball grip Unihoc Feather Grip belongs to the top models of wrapping Unihoc. It has a high-quality sticky surface that provides a strong grip on the stick while also sweat well. Grip is lightweight to keep the weight low.
Key properties:
Highly sticky surface.
It doesn't slip.
Thanks to the technology used, it absorbs sweat.
Nice to the touch.
Lightweight to keep weight low.