Swanson Triple Magnesium Complex
Swanson Triple Magnesium Complex is a natural support for strong muscles and bones.
Benefits
Contains magnesium oxide, citrate, and aspartate for maximum bioavailability
Promotes muscle and bone health
Improves the cardiovascular and nervous systems function
Magnesium is a key element of an adequate everyday diet and its supplementation is recommended to all who want their body strong and healthy
Magnesium throughout the day via three different sources, thus promoting an optimal bioavailability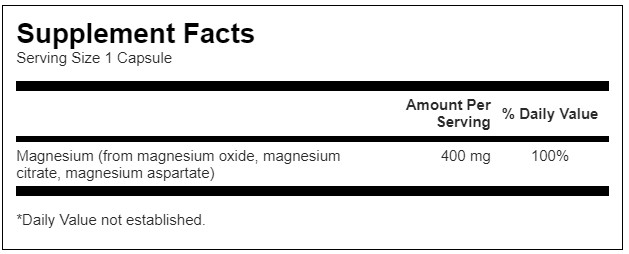 Suggested Use
As a dietary supplement, take one capsule per day with water.
Ingredients
Rice Flour • Gelatin • Magnesium Stearate.