Adder
Adder are indoor shoes inspired mainly by the very successful model Salming Viper. Mainly taken from him low profile, thanks to which you will be low above the ground and minimize the chance of spraining ankles while allowing better perception of the surface, shoes are lighter, with more breathable upper. The design of the shoes was inspired not only by the Viper model, but also by the original Salming running shoes. ExoSkeleton is used on the outside of the shoe to help hold the shoe together.
Used technology
LMS + A quick stop to the side of the foot may result in ankle sprain. The LMS + is designed with an 11% tilt to minimize the risk of injury.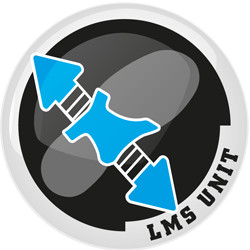 XR110 ™ Most of our superior technology is combined with the newly developed XR110 rubber material, which is used on the sole of the shoe.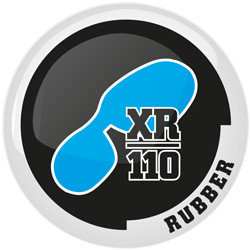 RollBar ™ The rounded inner edge of the outsole allows for greater inclination of the foot and reduces pressure on the toe edge. This allows the foot to bounce from the more extreme positions and at the same time easier to move the foot to the position that is common in low stances when playing floorball or squash.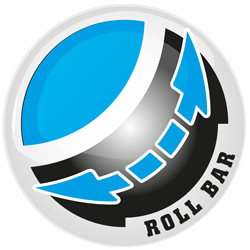 T.G.S. 62/75 ™ Torsion Guide System The heel to broomstroke distance (62% of the sole) was designed for maximum stability and shock absorption. This area is terminated by a ballet line which terminates this stabilizing part at an angle of 75 °. Beyond this ballet line, X-factor shoes, on the other hand, are equipped with a material that promotes and stimulates rebound while running. TGS 62/75 technology works with all the phases the foot goes through while running. On impact, the right part of the shoe dampens impact and helps to stabilize, then the sole bends in exactly the right place and the material in the front stimulates reflection. All this with a single impact on the ground.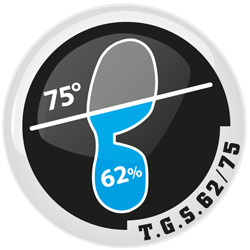 ExoSkeleton ™ Special design of the upper of the shoe - outer skeleton stabilizes walked sideways and reduces pressure on MTP joints (metatarsophalangeal joints). It is important to keep the foot stable, especially in the soft parts of the foot, where high pressure is exerted on this part of the foot during sudden changes of direction - a high probability of injury.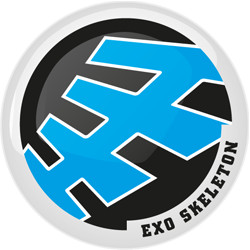 Cushoning Foam Elastic foam in the middle of the heel absorbs up to 70% better all impacts and impacts.