Zone floorball SUPREME Glovestick Superlight 29 white/coral
You get gloves with this stick for FREE!
Light and handy stick Zone in an attractive design, where the wrapping replace special gloves.
Glovestick
Starting as a crazy idea, Zone was more than satisfied with the season one sales of GLOVESTICK and the two models they had for 15/16. Now they launch the series with a Curve model for that type of player, and a JR model for the younger ones. GLOVESTICK provides superb grip, superlight shafts with optimal balance, long term durability and maybe the most important: you point out from the rest since these sticks have not a grip but gloves instead! :)

Supreme
The blade Zone SUPREME is designed to suit all types of players, which makes it something special. When creating the blade, features were taken of existing blades Zone and merged into one unit. The result is a really great functional blade SUPREME which gives you the best gaming experience. It is not perfect for shooting as for example Hyper or Zuper, but if you are technique player, you will love this blade! We don't recommend this blade for defenders who mostly use a sweep shots. Its weight is only 76g!

Superlight
The lightest Zone shafts ever made, created with their most exclusive carbon fibre laminate. Superb balance and performance for top players who practise three and more times per week.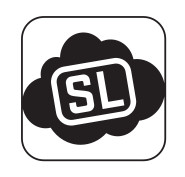 Glovestick
New sticks from Zone which are different from the others by not having a grip, but having gloves instead. These gloves doesn't slide or slip.
Glovestick - Special gloves made of PU leather, which are part of the hole when buying.
The stick also has a wider diameter shaft, for the purpose of the same thickness as the normal hockey.
We recommend you stick to treat a special spray to protect designated sites from the terminal up to the line on the throw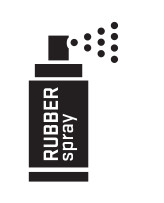 **Carbon content