Show filter
Any questions?
Ask more

Peter Shooter
Floorball specialist
+44 330 808 5845
At workdays: 8:00-16:30
info@efloorball.net
SportMed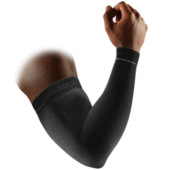 For more than 30 years, McDavid has been at the cutting edge of advancements in sports medicine, technology and thought leadership. It remains intensely focused on bringing every advantage to every athlete through:
Prevention - providing preventative protection to reduce the incidence of injury and rehabilitative protection to speed an athlete's return.
Protection - supporting the athlete's return to activity after injury and enhancing the athlete's performance both physically and mentally.
McDavid SportMed® products are often recommended by doctors and athletic trainers to wear during recovery from injury. With different levels of support and adjustability, McDavid products can reduce recovery time. In addition, selected products can be worn so that the injury does not occur at all.
More information