Show filter
Show only
Color
Glasses size
Indicates the maximum head circumference for this Glasses size.
Stick length
The first number indicates the length of the shaft and the second the length of the shaft including the blade. Free shortening the stick!
More information
IFF Certification
Sticks material
Indicates the material used for producing the shaft
More information
Blade name
Grip
Any questions?
Ask more

Peter Shooter
Floorball specialist
+44 330 808 5845
At workdays: 8:00-16:30
info@efloorball.net
Canadien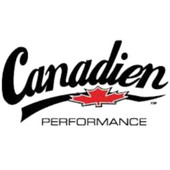 The Canadien brand represents the top world of floorball equipment. With passion and expertise, he creates innovative products for players of all levels. Canadien combines quality, performance and design to support players in improving their skills and achieving the best possible performance on the court. With a full range of equipment, the Canadien provides safety, comfort and style. Join the Canadien team and experience the floorball game at a new level.
More information
Bestsellers
Latest products
Price
Discount