Unihoc Sonic Curve 1.5 35 black
CURVE is a stick technology that helps you in shooting. The curve is a bend in the bottom of the stick. This bend increases the angle of the shaft and the blade. The results is greater dynamics of your shoots. Floorball sticks with this technology kick the ball harder, so the ball can be faster. Curve improves your shooting skills, however the prerequisite for playing with this technology is a 100% mastered technique of working with your floorball stick. Otherwise, this technology will make your game worse.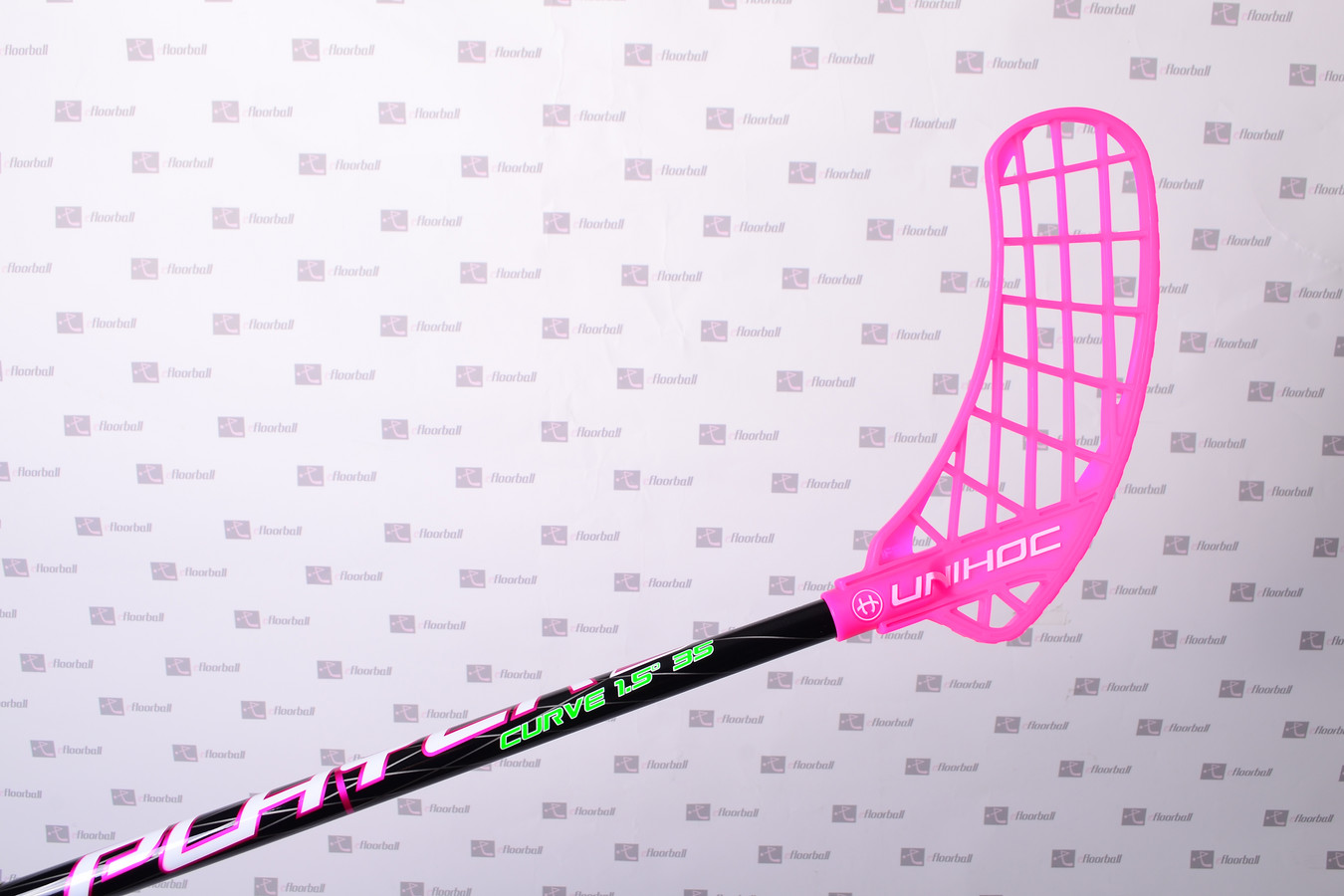 Blade with no unnecessary things that could affect your game. This makes the Sonic a reliable, versatile, easy to use and great looking blade in the typical Unihoc design. The Sonic has a medium concave (8mm). The tip is slightly pre-curved, so this blade is designed more for strikers who like to Slapshot or for those who often pass a forehand or backhand.
A slight hook helps to control the ball easily and to make a more accurate pass. The Sonic has a distinct transition between the frame and the grid for optimal ball control and a super shot. The Sonic is a very modern blade that builds on a solid foundation. The small concavity has the advantage of a fairly flat backhand side, allowing players to use the backhand shot more. This is easier and more accurate!
The curve of the blade, forgives you a lot of technical mistakes and you can use the full potential of your floorball stick. Thanks to the distinct transition between the frame and the blade body, you will have a better feel for the ball and your shots will be more accurate.
The weight in the PE version is 79g, in the PP (lightweight) version the blade weighs 75g.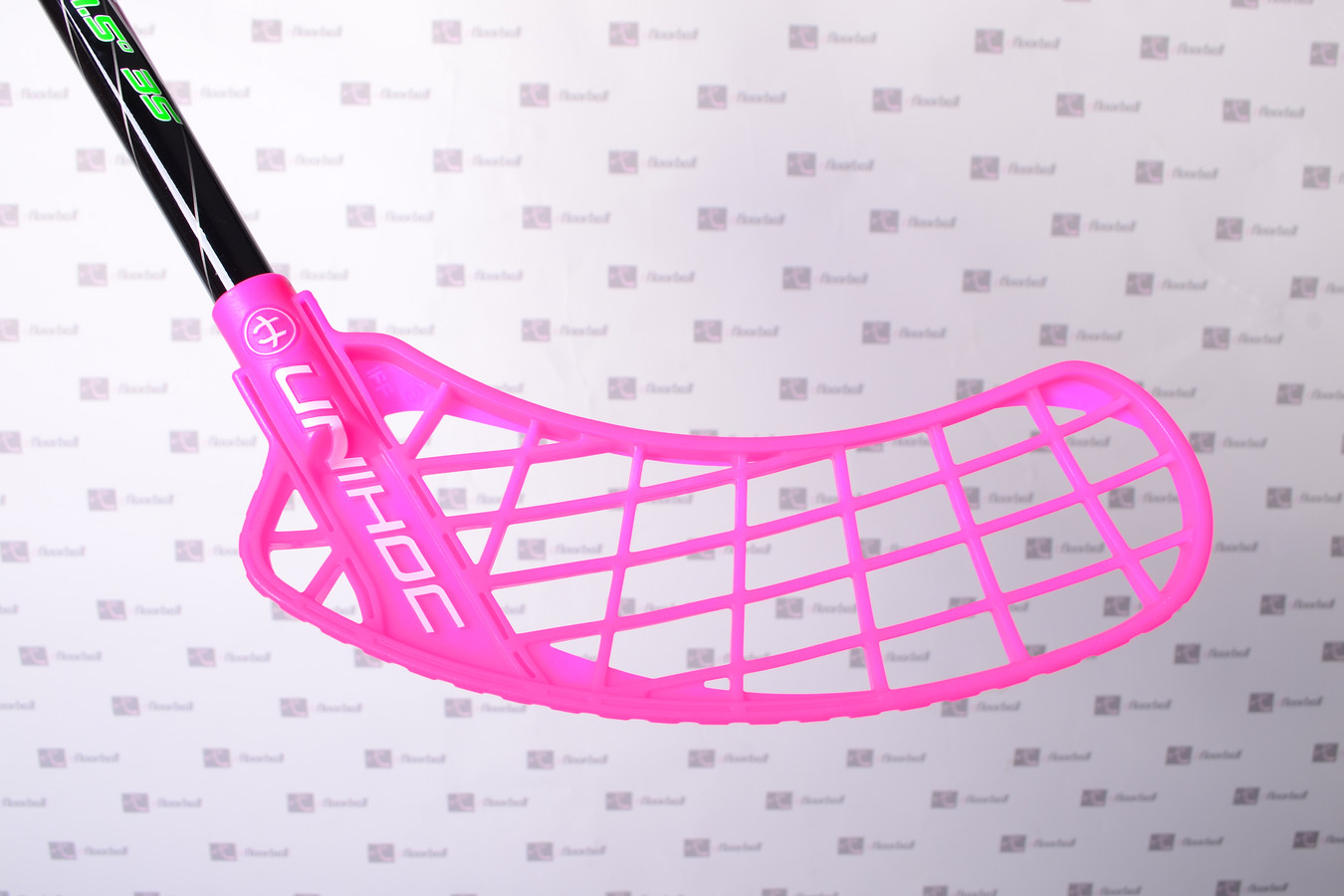 Grip Elite is one of the better grips from the brand Unihoc. With its non-slip surface and foam base, it ensures that the stick will always fit accurately and firmly in your hand. The Elite grip is available in black and white.
Key properties:
Has no perforation
Has no indentation
Foam backing
Black / White
However, it is not perforated - ie. may not fit everyone.