Unihoc UNITY Top Light II 26 black
This technology is based on TOP LIGHT technology. Top Light II technology is the next level of lightweight sticks by Unihoc. Carbon has partially replaced fiberglass. The shaft with this technology became lighter and more flexible. These floorball sticks are made of Carbon (80%) and a special type of gradually folded fiberglass. This composition brings you strong and light sticks. Perfect balance is a matter of course with this technology.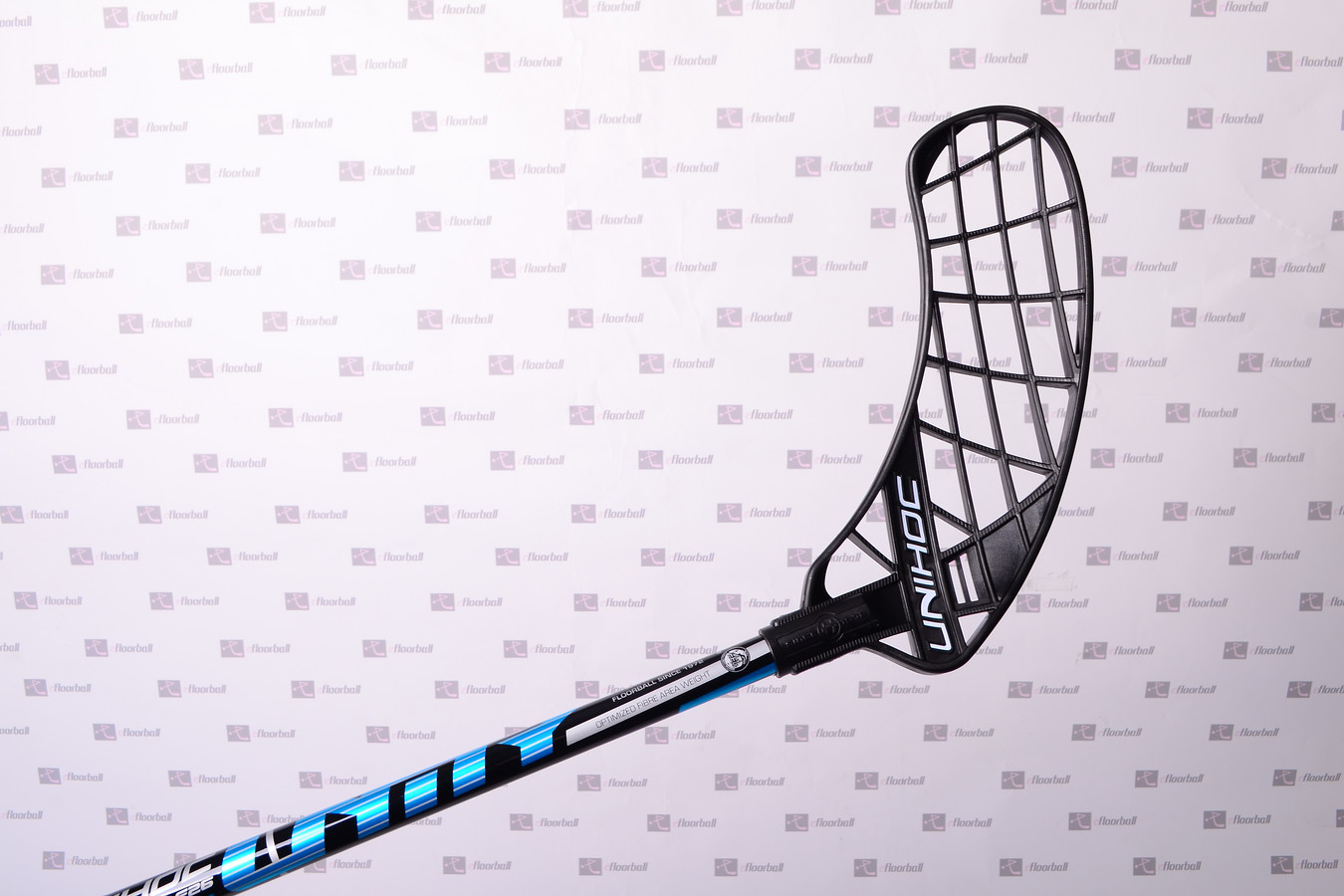 Unity is based on the Cavity blade. However, it differs on several points from its predecessor. If you look closely, you'll see the ribs in the blade run completely different. Unity has longitudinal ribs that have a downward endeavor. Most floorball blades have ribs that run upwards. As the ribs run downward, the blade is perceived to be more torsional stiff and harder. This blade give you faster and more accurate shots. Unihoc Unity blade has been designed to maximize your player's and shooting abilities! This blade offers you a very deep recess (concave) for forehand. The recess of the blade, with hard heel area and the soft tipadd speed to your shots. This floorball blade is the best especialy for sweeper Shot. If you are a strong player, this blade can be soft for you, especially for slap shots.
Unity's most distinctive feature is that it has double crossbars in the blade heel. Partly, it has the usual continuation of the blade neck. Towards the blades lower rim, it gets wider. Added to this is another reinforcement that completely fills the space between two of the ribs in the heel. A stable blade heels makes you blade harder.
This blade has a very concave playing surface. This concave is along the whole blade, from the heel to the top of the blade. This blade also has a reinforced frame. This frame gives you a great ball control. Unfortunately, big concavity is a disadvantage when you processing ball from the air.
At Unihoc Unity, the blade rim is a bit wider on the forehand side. This gives you a small benefit to help you keep the floorball ball in control at all times.
The blade is slightly pre-bent. The blade weight is only 77 grams.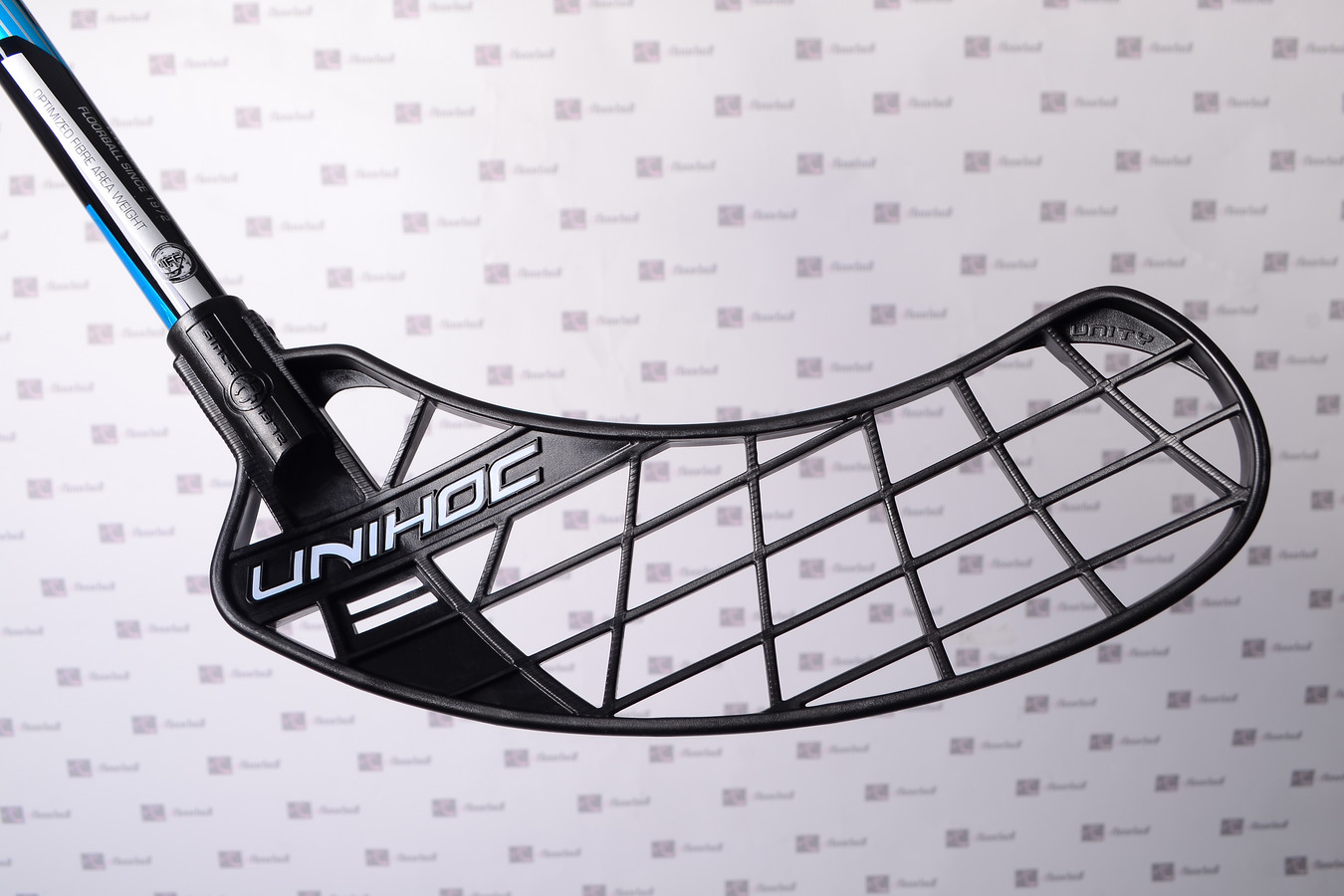 Feather light grip
Floorball grip Unihoc Feather light is a lightweight grip, which extends the basic range of wrapping models from Unihoc. It has a sticky surface that provides a solid grip on the stick. However, it is not perforated - ie. does not have to sit for everyone.
Key properties:
Sticky surface - provides a firm grip.
He's not perforated.
It doesn't slip.
Thanks to the technology used, it absorbs sweat.
Lightweight