McDavid 6440 HEX Knee/Elbow/Shin Sleeves / Pair
HEX Knee/Elbow/Shin Sleeves compression sleeves for knees, elbows and shins from McDavid. These sleeves are designed to provide support and protection to these key areas of the body during sports and other activities.
The sleeves are made from quality material that ensures they are comfortable and easy to put on. The material also contains Hex technology which is responsible for increasing the protection and stability of these key areas. The Hex technology is based on a hexagonal design that helps to disperse the force of impact to prevent injuries.
These sleeves are suitable for a wide range of sporting activities including basketball, volleyball, handball, floorball, cycling and more. They are available in a variety of sizes to suit different body shapes.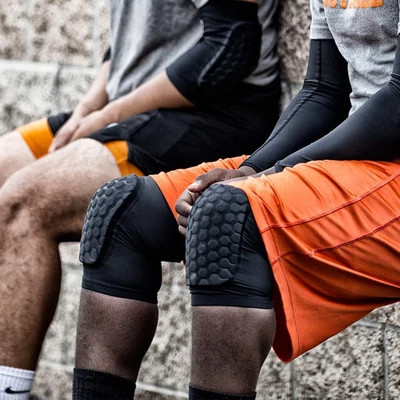 Benefits
Protection and support for knee joints, elbows and shin bones
Quality material that provides comfort and ease of donning
9mm HEX® Technology to help disperse the force of impact and reduce the risk of injury
Sleeves are not designed for use in direct sunlight or high temperatures
HDc™ Moisture Management Technology to keep the protected area dry and cool
Material 80% nylon/20% elastane; polyethylene foam