Very light floorball stick from a series of Epic, which created the Unihoc for season 2016/2017.
Shaft EPIC
The EPIC series is a new range of Unihoc sticks, to bring the perfect choice for all player types. The easily playable EPIC blade with its good proportion of passing and shooting qualities suits to many types of player, thanks to its versatility.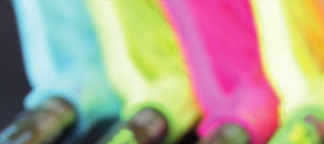 The stick design is modern and elegant, the glowing EPIC logo at the heart of the stick.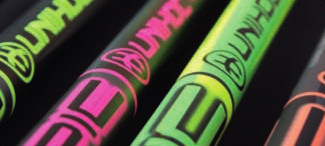 All in all, we are certain that this season will be EPIC!
The EPIC blade
The EPIC blade is an exciting newcomer in Unihoc product range. It is an ultra-modern floorball blade with state-of-the-art design combined with top class functionality. The frame has a classic Unihoc shape and with its clearly marked step between the frame and the bars it offers great ball control and improved shot releasing.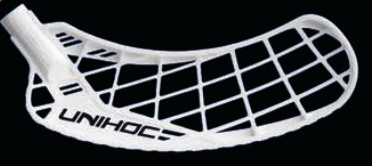 The concavity runs all the way from the heel to the top of the blade, but it has been slightly decreased in depth compared to the UNITY blade.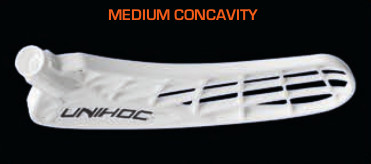 This blade fits to the most player types well, it offers both a great passing game as well as great shooting qualities.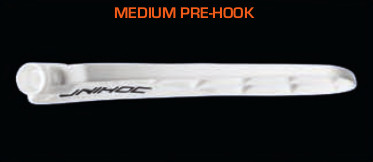 Air pressure

Moulding of the sticks by using Air pressure is such method where a carbon is gradually blowed into a mold until the mold is filled to 100%.
Carbon content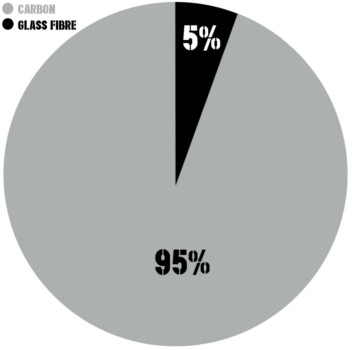 Feather
Actually, this is not a stick technique in its real sense. It is more a setup of the components of a complete stick, which together reduce the total weight of the model enough to create one of our lightest sticks yet. The materials used in the grip band and in the blade are the lightest ones available on the market, and the result is simply Feather Light. To top it off, the Unihoc logos have been embossed into the shaft with a magnificent result. Moulding type: Air Pressure Carbon Fibre.
Feather light
A grip Feather light is lite, fits in hands superbly, it doesn't slip and absorbs a sweat well.It is not perforated - it means that it doesn't need to fit to everyone.