Fat Pipe G27 JAB
Extremely lightweight stick with great parameters and beautiful design will appeal especially more muscular players.
G-SERIES is the designation for one of the first lightweight floorball sticks by Fat Pipe. Sticks with this designation are strong and very light. These lightweight sticks are made of 100% Japanese fresh carbon and their weight is around 200g. G-series floorball sticks have low weight, perfect balance and high durability. G-SERIES series are perfect sticks for all types of players, but they will find the greatest use especially in hobby sports.

Jab blade is the most successful floorball blade from Fat Pipe. Although the entire blade is slightly pre-bent, the most important is the bend of its tip. This pre-bend forms a cup, giving you better control over the ball.
This cup on the tip of the blade will help you greatly in the technique and in the handle. Also thanks to this tip your slapshot will be great! Jab is a medium concave blade. So the blade is very rigid and you can shoot with really huge power!
Even though the blade is concave, its backhand side is quite flat, so it will fly well with the backahnd. Its weight is 71 grams.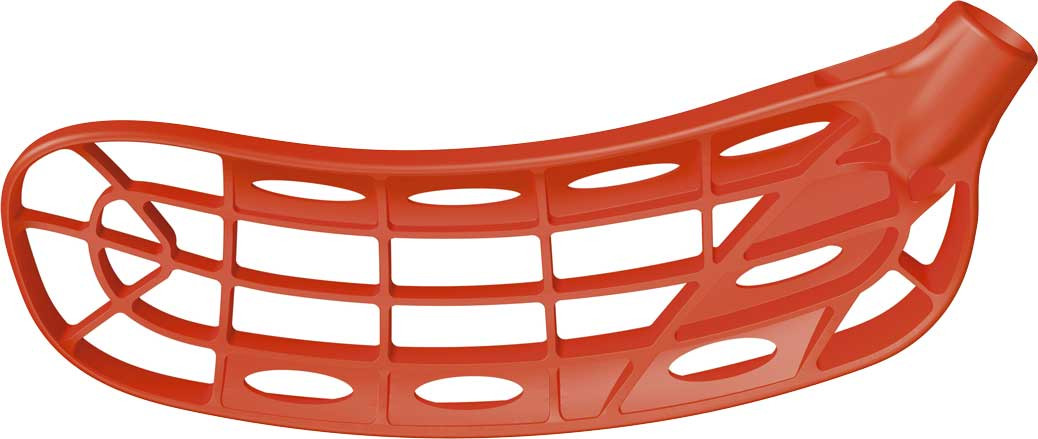 Blade color:
Orange - soft blade
White - medium blade
G-series grip - G-series is a new grip for a season 2016/17 and it has really nice design. On the top of the shaft there is always non-perforated black part and the rest of the grip is made in beautiful neon colours or white. A lower part is perforated - sweat is drained through the holes. This grip absorbs a sweat very well and doesn't creep.