FLOORBEE Goalie Uniform
FLOORBEE Goalie Uniform Goalie Jersey
The minimum number of ordered jerseys is 5 pieces.
If you ever wanted to have your own goalie jersey customized by your imagination, this jersey is perfect for you.
Just send us an e-mail, your logo in curves (in vector) and we will prepare an original goalie jersey.
The jersey is made of a high quality lightweight and breathable fabric, the price is for one piece, get the bulk discounts by ordering more pcs.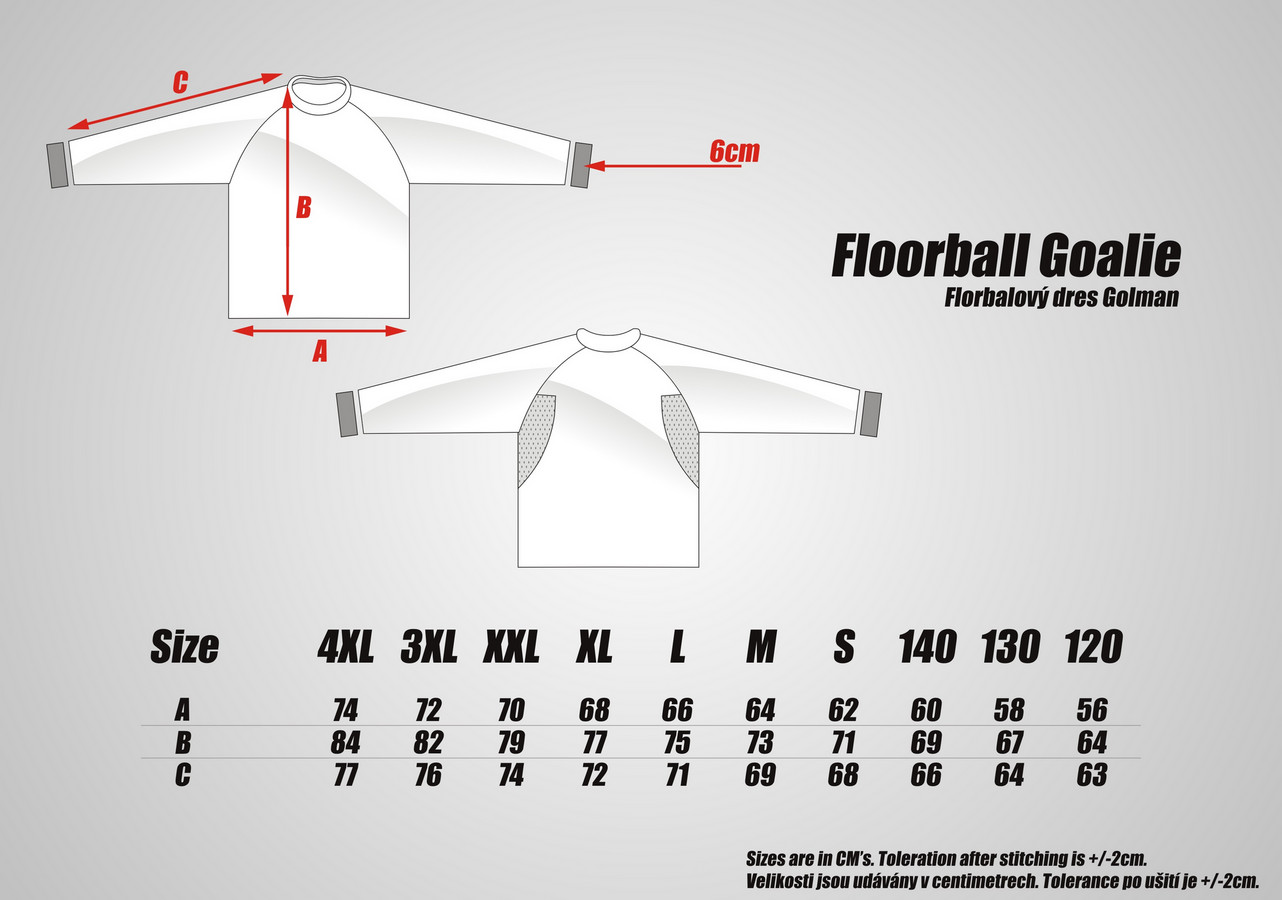 ---