Unihoc REPLAYER TeXtreme Feather Light Curve 1.0º 29 red/white
Series
TeXtreme Curve 1.0° - Unihoc introduced the straight TeXtreme light sticks on the floorball market in 2015/2016 and the success was massive. The players really appreciate the fine-tuned balance in these extremely light stick models. Ever since then Unihoc have been working hard to develop the next natural step within the ultra light stick segment and they are happy to introduce the TeXtreme Curve 1.0°. The sticks are created using the same impressive TeXtreme carbon fibre as for the straight sticks, only with a new design in silver coloured carbon weave. These are the lightest Curved sticks in the world and the balance in the sticks is once again perfectly optimized.


RePlayer - The ever more popular REPLAYER series is the new generation of the longtime bestseller series Player. The characteristics of the successful Player blade have been kept intact to make sure that all the fans out there will still recognize their old favorite, dispite of that several changes have been made. The design and look of the blade have been modernized and extra material has been added in the back heel to improve the firmness. The series is loaded with shaft options in different flexes so that everyone will find exactly what they are looking for.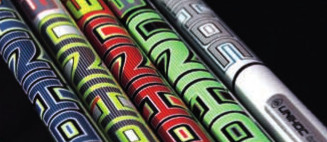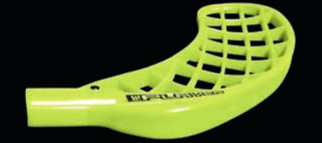 Used technologies
Feather - actually, this is not a stick technique in its real sense. It is more a setup of the components of a complete stick, which together reduce the total weight of the model enough to create one of our lightest sticks yet. The materials used in the grip band and in the blade are the lightest ones available on the market, and the result is simply Feather Light. To top it off, the Unihoc logos have been embossed into the shaft with a magnificent result. Moulding type: Air Pressure Carbon Fibre.
Curve - this world sensation is yet another fantastic invention by Unihoc. The lower part of the shaft is curved to create an increased angle towards the blade, adding increased power to the shots. We guarantee that the Curve shaft will give you a completely new floorball experience. Once you have tried your first shot you will know what we mean. The shaft is available with four different curved angles, and also with various flex. The wristshots are then spectacular.