Description
Blade
Quest 3 - Salming Quest 3 blade was introduced for the season 2015/2016. Created by combining the best technologies from previous modesl - Quest, Quest 1 and Quest 2. Suitable more likely for a technical players and players using mainly slap shots. A weight is 77g and playing surface is 183cm².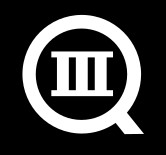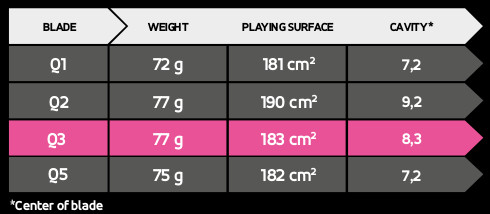 TRIDENT TECHNOLOGY™ - Unsurpassed shaft-to-blade power transmission.

TAPERED CAVITY 6,8-9,2mm - A tapered horizontal cavity along the entire blade area.

SWEET SPOT - Shooting precision design construction. Very similiar to Quest 1 or Quest 5.

TOE DRAG DESIGN – TDD™ - Making it easier for you to pull the ball towards you and thereby increasing ball control.
Blade Hardness
Endurance™ - exceptional durability, low friction and fantastic playing characteristics. This is the standard material used on most Salming sticks.
Please Note! Heat blade prior to assembly and hooking - use warm water or heating gun.
Grip
Ultimate - Salming Ultimate grip is perforated (with its perforations it absorbs a sweat). It doesn't slip, fits in hands superbly and absorbs a sweat well.