FLOORBEE Padded Landing 2.0 set
The set consists of:
FLOORBEE Padded Landing jersey 2.0
The Padded Landing Floorball Jersey is protective clothing for floorball goalies. The jersey is lightweight, flexible and thanks to the material used it wicks away sweat and heat. The breathable material on the shoulders and back also contributes to the comfort. This jersey has padding all over the front, sleeves and elbows. The padding is made of ultra-dense foam that perfectly absorbs any impact. The Padded Landing jersey is ideal for beginner and intermediate goalkeepers - an excellent choice for schools.
Key Features
Comfortable material.
Ventilation material on back and shoulders.
Padding in the front of the jersey, shoulders and elbows.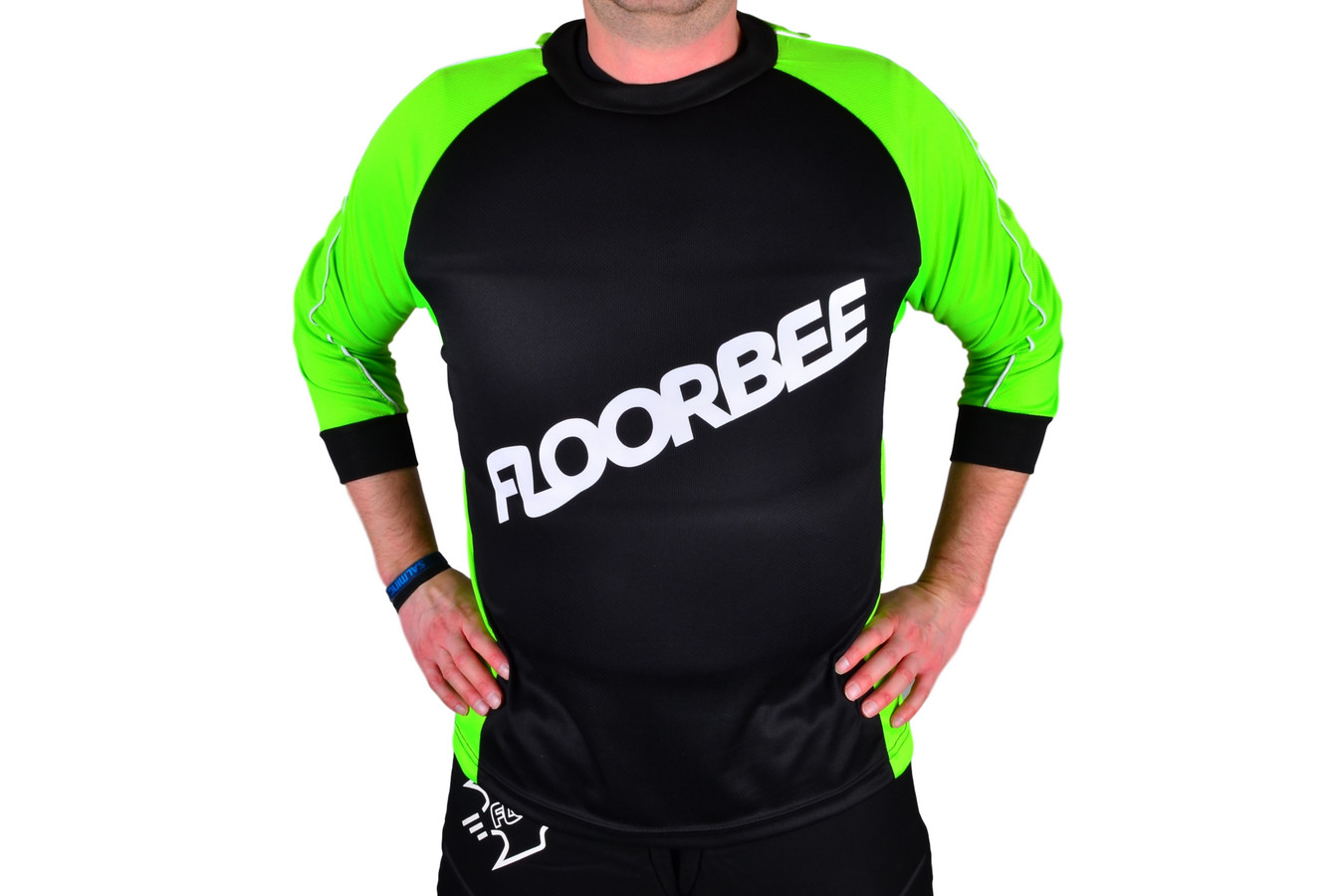 FLOORBEE Padded Landing pants 2.0
Goalie pants for beginners and intermediate goalkeepers. Also ideal for schools. The Padded Landing goalkeeper pants are comfortable pants in a black and green design with excellent playing characteristics and freedom of movement. These pants are well padded, have increased knee protection made of abrasion-resistant Cordura material and the crotch has a stretch knit for maximum freedom of movement.
Key Features
Double stitching.
Elasticated waistband.
Comfortable material.
Strong yet breathable material.
Excellent padding .
Cordura material.