Description
Blade
Monstr Air Soft Feel Reinforced heel area with strong vertical bars to create stability and torsional stiffness all along the blade for optimal shot resistance. It is made of a special polypropylen which reduces its weight. The t-bars provide a strong vertical firmness to the blade, to be able to keep a lower weight in the top for optimal stick balance. A steady and smooth playing surface with the same small concavity all along the blade provides great ball control and steady passes. The design is inspired from Supreme, Zuper and Hyper with a tough of Rock & Greed. A mix of all greatness created during the years.
Used technologies
Superlight The lightest Zone shafts ever made, created with their most exclusive carbon fibre laminate. Superb balance and performance for top players who practise three and more times per week.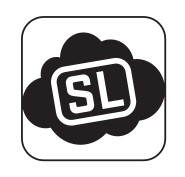 Grip
Air Zone Air grip is very light and top quality grip. Fits in hands superbly, it doesn't slip and absorbs a sweat very well. This grip is perforated.