Description
Blade
Hyper Air Soft Feel HYPER Air Soft Feel blade is a concave shooting blade, especially great for sweep shots. A concavity is 10mm which is the most of all zone blades. It is made of a special polypropylen which reduces its weight (72g) and it is decorated by a stiff frame. Its disadvatages are wrist shots and backhand passes.


Used technologies
Superlight The lightest Zone shafts ever made, created with their most exclusive carbon fibre laminate. Superb balance and performance for top players who practise three and more times per week.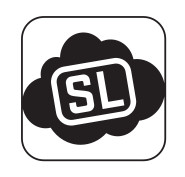 Grip
Air Zone Air grip is very light and top quality grip. Fits in hands superbly, it doesn't slip and absorbs a sweat very well. This grip is perforated.