Description
Used technologies
The lightest Zone Shafts are Superlight and are made of the lightest carbon fiber. These superbly balanced shafts are the perfect choice for professional players who hold a stick in their hands 3 or more times a week.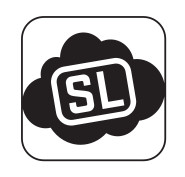 Blade
Hyper Air Soft Feel HYPER Air Soft Feel blade is a concave shooting blade, especially great for sweep shots. A concavity is 10mm which is the most of all Zone blades. It is made of a special polypropylen which reduces its weight (72g) and it is decorated by a stiff frame. Its disadvatages are wrist shots and backhand passes.


Grip
Zone Air grip is very light and top quality grip. Fits in hands superbly, it doesn't slip and absorbs a sweat very well. This grip is perforated.