Salming Raptor Tourlite (Aero) 2dg
Used technologies
TourLite™ Aero™ - a high tech lightweight 100% carbon material makes the shaft super light.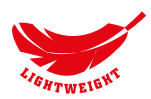 TipCurve™ - is exactly what the name says - a curve at the tip end of the shaft creating an optimized angle towards the floor surface and the ball - resulting in harder shots without having to bend the blades heel part. TipCurve is available in 2°, 3° and 5°.

Blade
Raptor - universal blade introduced for the season 2019/2020. It is a very light blade (weighs 69g in the Endurance version), which is great for all techniques due to its shape. The smaller bend of the blade provides more accurate ball control, passing and wrist shots. The blade does not twist under load.
Blade Hardness
Touch™ - Salming Touch™ compound is a fusion plastic compound that contains 50% of the unique Salming BiopowerTM material. In order to provide a softer ball touch and unsurpassed playing characteristic - a unique new compound has been added.
Please Note! When hooking and assembling the blade it is necessary to heat the blade - use warm water or heating gun.
Caution! Sensitive for low temperatures. Heat blade prior to assembly and hooking - use warm water or heating gun.
Grip
Ultimate - Salming Ultimate grip is not perforated. It doesn't slip, fits in hands superbly and absorbs a sweat well.