FLOORBEE Goalie Armor set with HELMET
The set consists of:
FLOORBEE GOALIE ARMOR JERSEY
The Padded Floorball Jersey Armor is protective clothing for floorball goalies. The jersey is lightweight, flexible and thanks to the material used it wicks away sweat and heat. The breathable material on the shoulders and back also contributes to the comfort. This jersey has padding all over the front, sleeves and elbows. The padding is made of ultra-dense foam that perfectly absorbs any impact. The Padded Landing jersey is ideal for beginner and intermediate goalkeepers - an excellent choice for schools.
Key Features
Comfortable material.
Ventilation material on back and shoulders.
Padding in the front of the jersey, shoulders and elbows.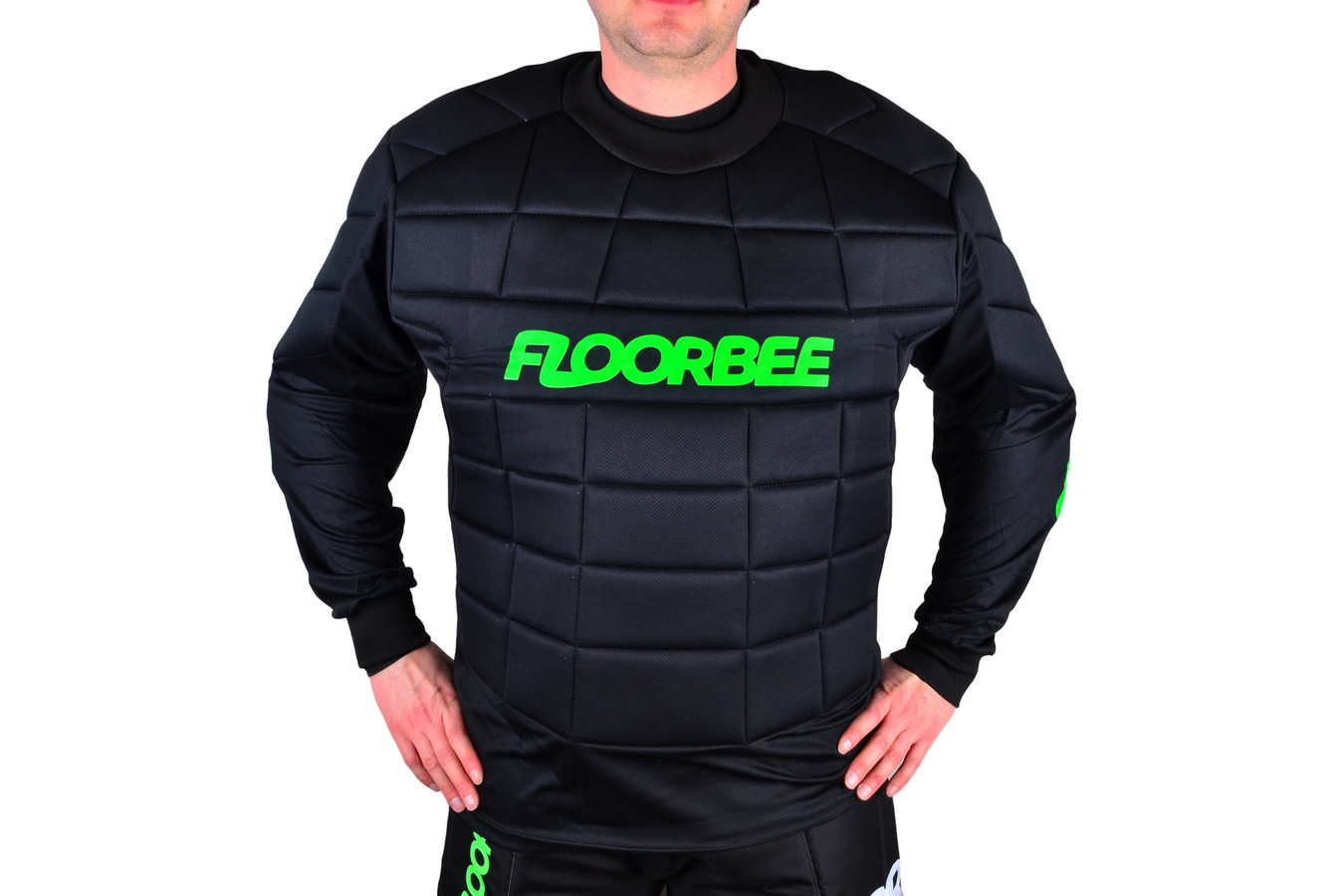 FLOORBEE GOALIE ARMOR PANTS
FLOORBEE Goalie Armor is a high quality and very durable professional goalie pants ready for the toughest matches and training. They are double stitched, which increases their durability and longevity. They visually enlarge the goalkeeper and at the same time are very comfortable to play with. These pants have an elasticated waistband - both velcro and belt fasten the pants at the waist. There is great padding on the knees and hip area made of high quality abrasion resistant Cordura material, which ensures a longer life.
The crotch of the pants is equipped with a stretch knit, ensuring maximum freedom of movement. There is a Velcro fastener at the bottom of the pamts to unzip the them for easy adjustment of the knee pads. The Armor pants have a thick layer of padding on the front. They are made of a lightweight, strong yet breathable material.
Key Features
Double stitching.
Optical magnification of the goalie.
Fastening at the waist with Velcro fasteners and a belt with buckle.
Comfortable material.
Strong airy material.
Integrated hip protector.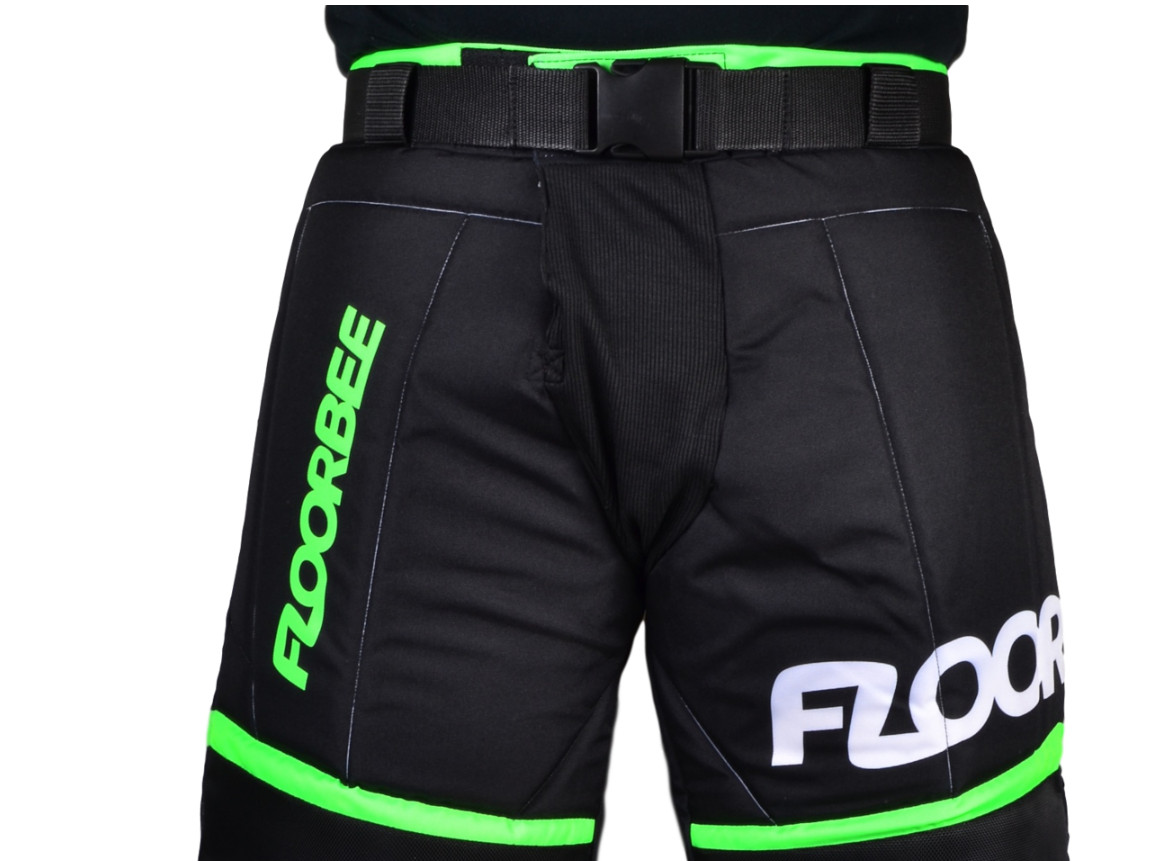 Exel TORNADO
Goalie mask Exel TORNADO is in size JUNIOR. The mask is made of extremely durable plastic designed for the needs of recreational and racing players. It is IFF certified and you can play an official competition with it. It is anatomically padded and fits perfectly thanks to the adjustable straps. Better air ventilation is possible through special openings. The shape of the mask provides the goalkeeper with a great overview, safety and comfort.
Key properties
The mask is light and allows quick movement of the head.
Technology that effectively wicks away sweat.
Adjustable chin guard.
You playfully put on the mask with one hand
It adapts easily to you.