Salming has launched new indoor shoes in which you control every course. Salming Hawk Court is a small indoor hall offering low drop, unprecedented stability and unmistakable grip. Inside the shoe, the ExoSkeleton's skeleton is attached to the lacing system, putting your foot in beautiful shape and providing great support. The HexaGrip outsole with two LMS + 8 ° areas protects you from spraying your ankle when changing direction. The new Recoil ERF - Energy Rebound Foam - with Soft FOAM adds energy and comfort at every turn. In addition, the hall can boast a 6-layer air mesh construction for maximum breathability.
Runli ™ RunLite ™ outsole is made of injected, highly durable EVA, which creates comfort for the foot while allowing a good surface feel. The outsole is lightweight and flexibly reacts to different types of surfaces at first impact.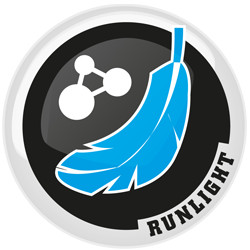 LMS + Rapid stopping of the foot can cause ankle sprain. The LMS + is designed with an 11% tilt to minimize the risk of injury.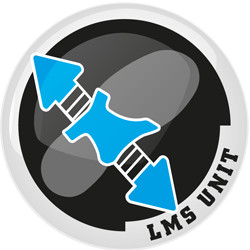 Toe Drag Guard ™ Reinforced area specially designed for slipping shoes when squashing in floorball or squash lunges.
LMS ™ Special lightweight double curved unit integrated in the center of the sole. Its task is to support the foot in quick and unexpected foot movements.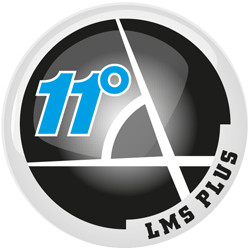 XR110 ™ Most of our excellent technologies are combined with the newly developed XR110 rubber, which is used on the shoe sole.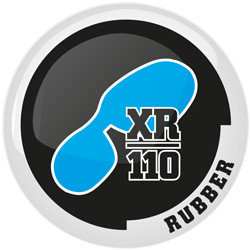 Ergo Heelcup ™ The heel cup stabilizes and fixes the foot in the shoe, which is crucial for a sense of security and comfort. We have developed a new, anatomically shaped cup that is slightly longer than the competition.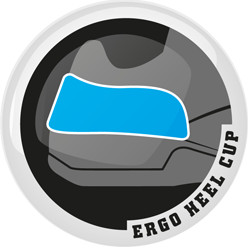 rollbar ™ The rounded inner edge of the outsole allows for greater tilt of the foot and reduces pressure on the toe edge. This allows the foot to be reflected from more extreme positions while also making it easier to move the foot to a position that is normal for low stance when playing floorball or squash.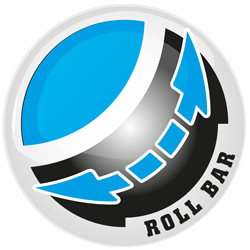 T.G.S. 62/75 ™ Torsion Guide System. The heel-to-belly distance (62% of the sole) has been designed with maximum stability and impact control in mind. This area is finished with so-called. a ballet line that terminates this stabilizing portion at an angle of 75 °. On the contrary, X-factor shoes are equipped with a material that supports and stimulates the run-time reflection behind this ballet line. TGS 62/75 works with all the phases through which the foot goes through the run. On impact, the right part of the shoe dampens the impact and helps stabilize, then the outsole bends at exactly the right place and the material at the front stimulates reflection. All this with one foot impact on the ground.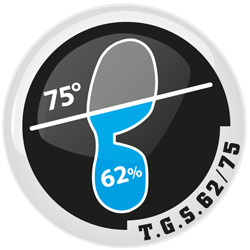 Exoskeleton ™ Special design of shoe upper - outer skeleton stabilizes walking sideways and reduces pressure on MTP joints (metatarsophalangeal joints). It is important to keep your foot stable especially in the soft feet where high pressure is exerted on this part of the foot during severe changes in direction - high probability of injury.