Unihoc Shoe U3 Runner TRX black
The U3 Runner TRX are fast and flexible low-weight shoes with excellent stability, which provides unrivaled contact for lightning-fast movement. The shoes are designed to suit athletes with a step on the center of the foot or heel. This is not a "natural running" marathon, the construction is more robust with honest suspension, which can handle both asphalt and unpaved roads. Thanks to the relatively wide grooves in the sole, you will not always remove jammed stones.
In warm weather you can rely on excellent breathability, in the rain it does not slip on a wet surface.
Key properties:
Lightweight mesh that has excellent moisture wicking and is highly breathable.
The support bridge on the foot is built in here mainly to increase stability and maximum comfort when running
The side logo strengthens the leg and gives it the necessary stability for running
Special compound for high damping effect.
Sole profile (19 - 11 mm).
Drop (8mm)
Technology:
Shock absorber
Side Support
Support bridge
Triple flex
3D mesh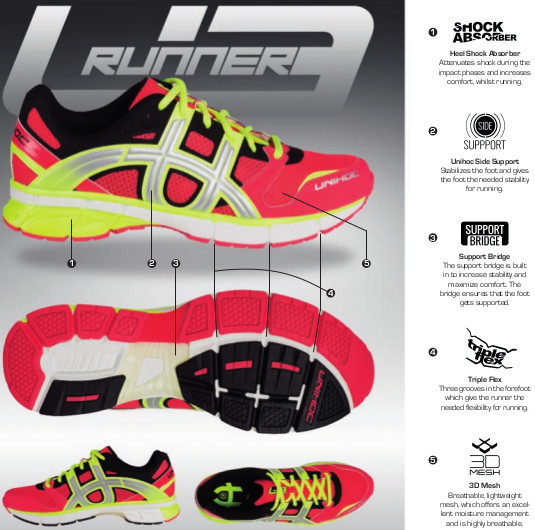 We recommend to read the article How to choose floorball shoes before making a purchase.