Description
Limited edition of the club, which is played by Czech Nation player Tom Ondrušek.
Series K.O.
New revolutionary light pole technology. Double layer of material in the most stressed part of the rod, for its higher resistance. The K.O. system means that the stick is made of carbon and at the most stressed part it is reinforced with glass fiber. This system makes the stick stronger therefore the stick should not break so easily and it is more durable and stronger. This technology moves the Kick Point below. The stick is heavier at the blade part and this difference gives the shot greater speed and power!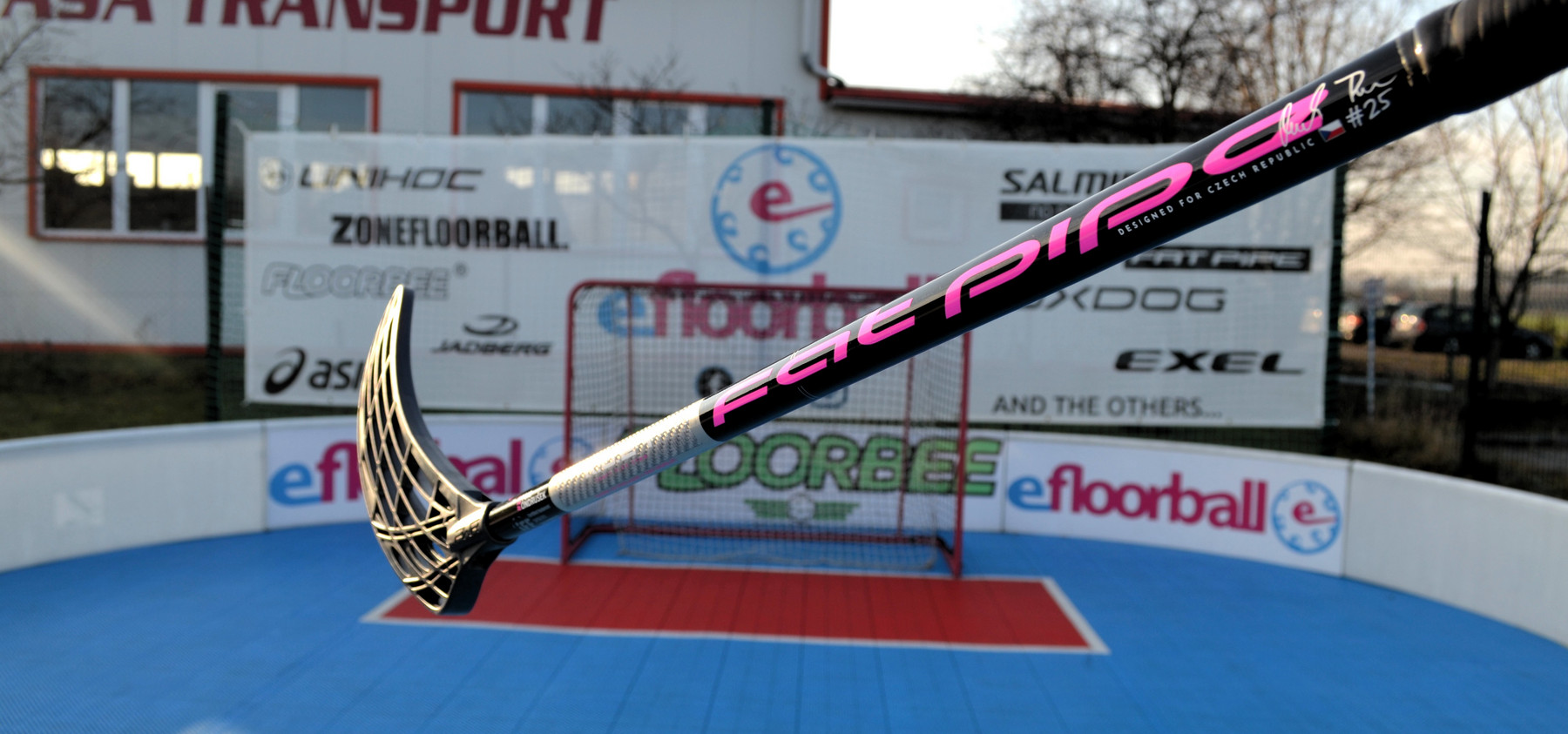 Blade PWR
PWR is the top blade for powerful shoots that allows smooth all handling. The PWR blade is a lightweight 6-rib structure that is pre-curved and slightly concave. The new PWR blade is longer than the Bone and Jab. More surface therefore more reach. The blade is concave from the backhand from the heel to the middle of the blade, which contributes to better backhand shooting. The blade is very concave in the forhand part, which gives you great possibilities when pulling and hammering. The blade PWR will be really successfull!
Grip Sticky grip
Fat Pipe Sticky grip is a basic one-coloured grip. It doesn't creep and absorbs sweat well, but it is not perforated.