Description
FLOORBEE Jet Blade
Every jet needs the best weapon! We have the JET Blade – new Floorbee blade for the 2019/2020 season. Your stick will turn into a real shooting weapon and you will become the master of the game with this blade! The JET blade is a pre-hook blade, not curved like Hyper but not as straight as the Player blade. This blade is very versatile. It will improve your technique and help you in shooting and passing. The JET is suitable for both slap and sweeper shoots. The tip of the JET is fascinating in itself in the sense that it's got a slight curve.
The were 3 years tested by the best players of the Czech Floorball before the start of production. The blade was gradually adjusted to its current form according to stress, performance, weight and other tests.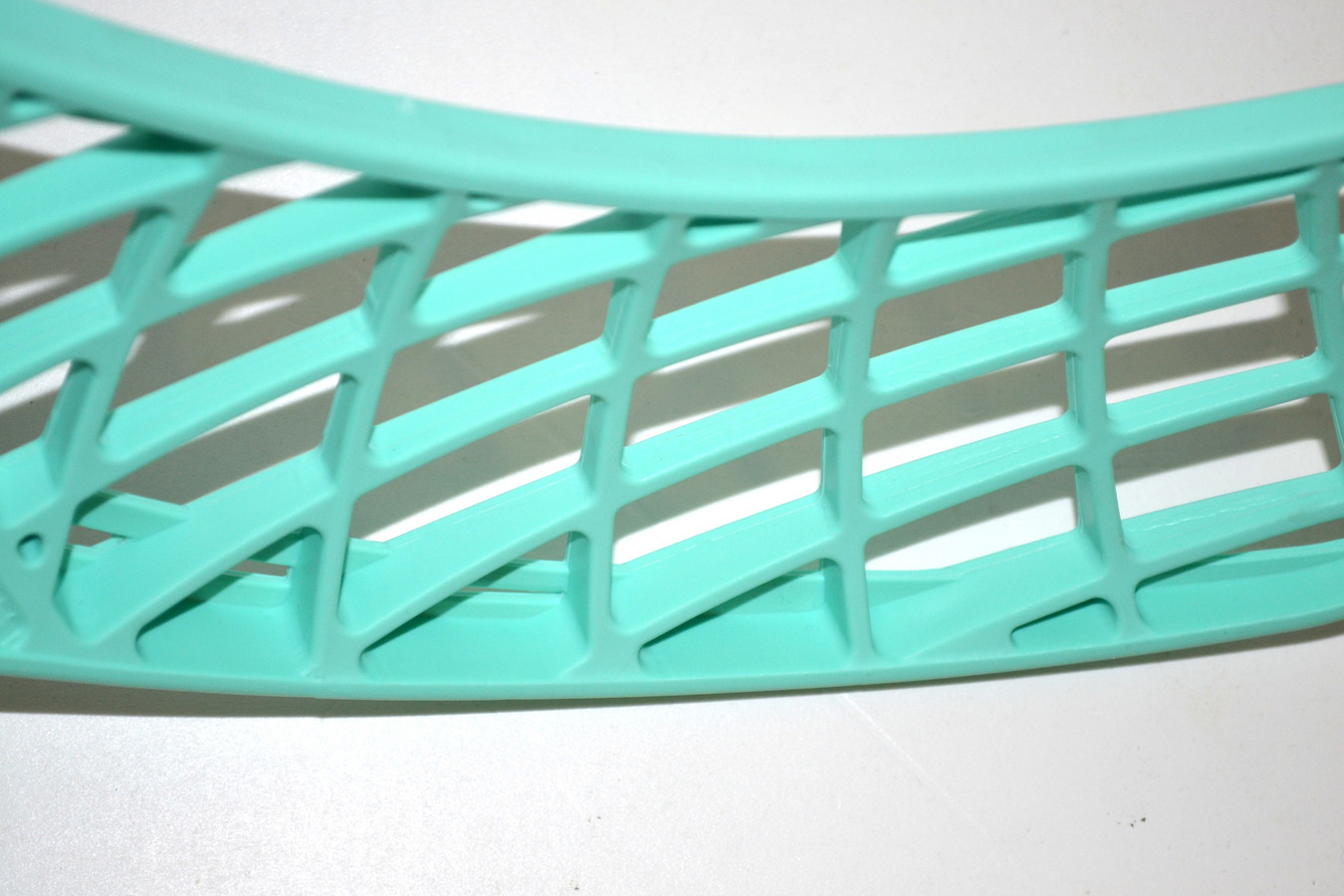 The blade excels in its ribbing, which is tapered in the middle and gradually passes into a reinforced circumferential ribbing. There is a milling on the bottom edge. This milling reduces friction with the playing surface. The result is swifter and faster shoots. The ribs at JET are reinforced around the perimeter and at the base of the blade. This reinforcement causes the blade not to bend and still retain its shape. So don't be afraid to shoot with force.
The Floorbee JET is more concave in front part to help you handle and pull. You will shoot faster and more accurately with blade JET and no one will take your ball.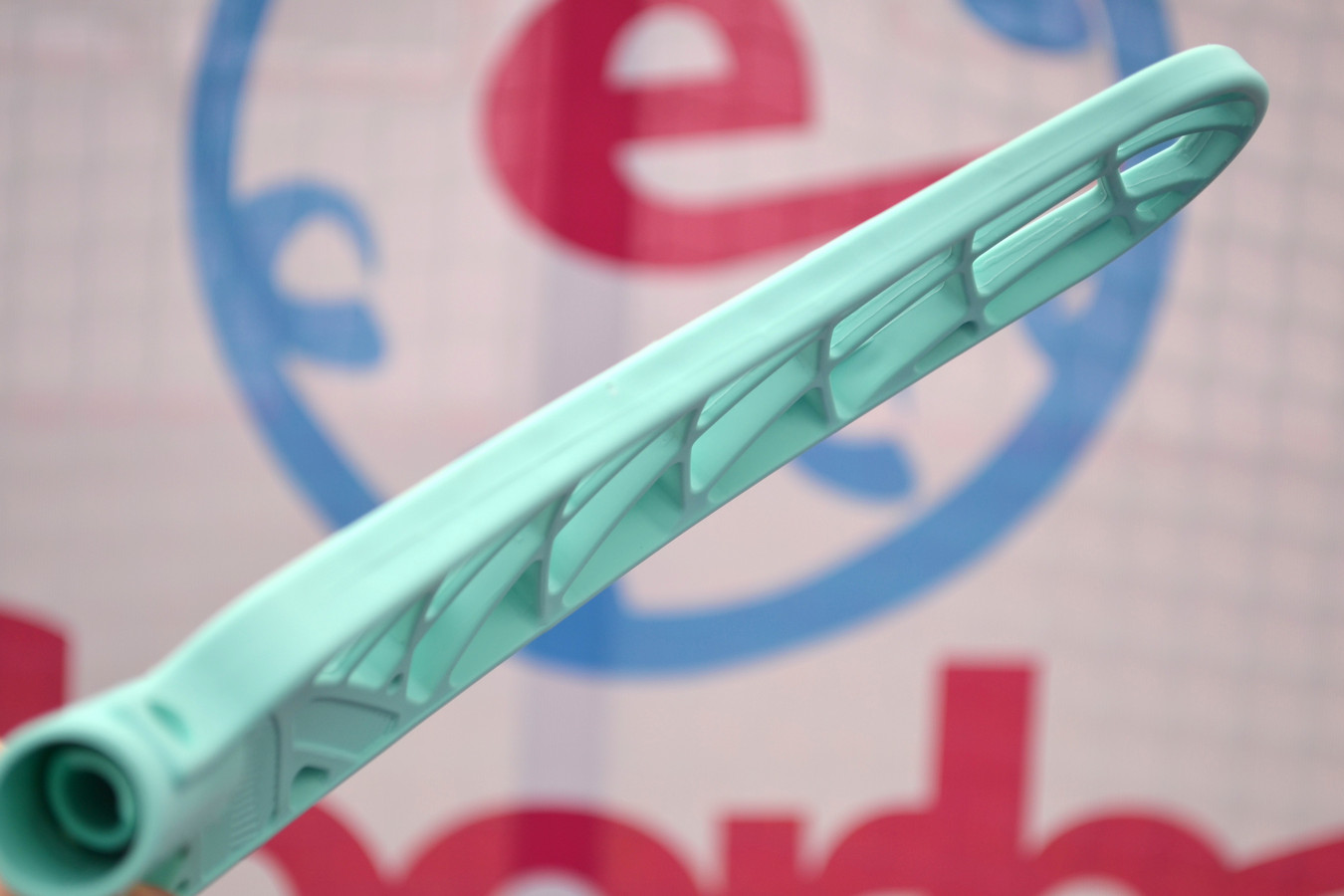 The JET blade is simple in its design. There are Floorbee and JET sign on the forhand side of the blade. On the other side, you will find the sign JET, the certificate IFF and the wheel to find the material from the blade is made of.