Unihoc ICONIC Composite 28 white/black
Unihoc ICONIC Composite 28 white/black
Composite
The special mixture of glass fibers of the composite material ensures high resistance of the shaft and long service life. The stick is made of a special type of fiberglass. High emphasis is placed on the gradual folding and direction of the individual layers so that the stick is resistant to "chopping" and impact
This technology is characterized by the structure: 100% fiberglass and their weight ranges from: 230g and more.
However, due to the lightening of the stick, an adjustment was made here and 23% of the glass fiber was replaced with carbon. The stick therefore has 77% fiberglass and 23% cabron.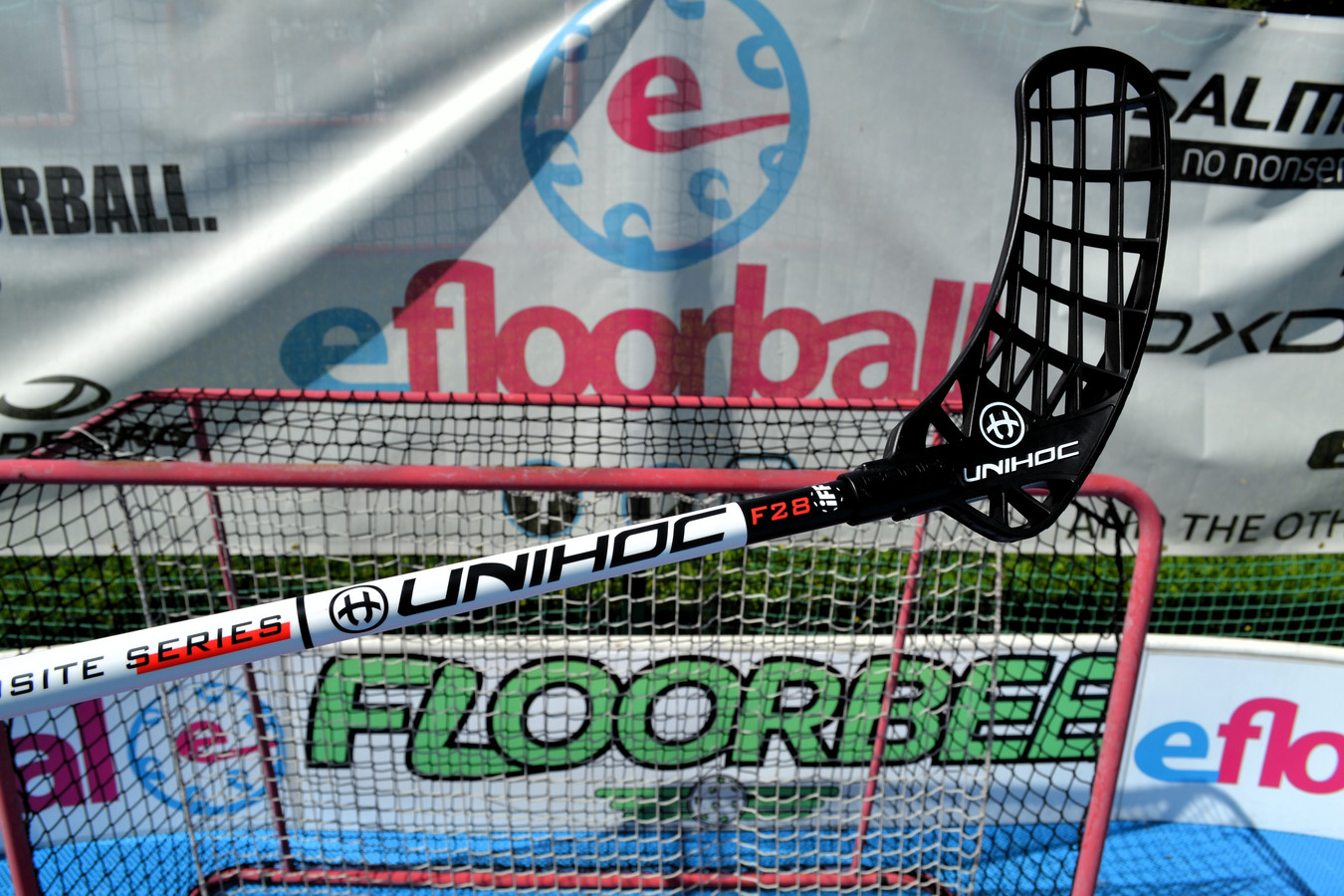 Unihoc ICONIC Blade
ICONIC is a new pure shooting blade by UNIHOC. This is the most aggressive blade of all Unihoc blades! In the construction of this blade, Unihoc focused on optimizing the shooting characteristics sticks.
This blade has significant concavity (9 mm) across the playing area. It starts right at the heel and stretches to the tip. This concavity will improve your ball control. The ball holds on your blade like stuck. At the same time, will add more power to your shooting!
The blade has a heavily reinforced heel, so don't be afraid to shoot with force. To improve ball control, the blade is significantly pre-bent The bend begins at the heel, where it has 14 mm. It gradually increases to 15 mm in the middle and the tip returns to 13 mm.
Elite
Grip Elite is one of the better grips from the brand Unihoc. With its non-slip surface and foam base, it ensures that the stick will always fit accurately and firmly in your hand. The Elite grip is available in black and white.
Key properties:
Has no perforation
Has no indentation
Foam backing
Black / White
However, it is not perforated - ie. may not fit everyone.