Unihoc ICONIC TITAN SUPERSKIN MAX 29 white/turquoise
Unihoc ICONIC SUPERSKIN REGULAR 24 white/silver
Superskin
Superskin technology contains completely rebuilt shafts. Superskin is based on SBT - SOLID BALANCE TECHNOLOGY. Basically, it is a material optimization to ensure perfect balance, strength and durability of the stick. Unihoc took his floorball sticks, disassembled them into individual threads, and then assembled them in a new way. This results in 100% balanced sticks that are strong yet lightweight. Unihoc implemented this folding of individual layers of material into sticks of various types. Sticks with superskin technology composed of:
MID 40% carbon / 60% glass fibers weighing 215 - 230 g
REG 80% carbon / 20% glass fibers weighing 215 - 225g
PRO 95% carbon / 5% glass fibers weighing 210 - 215 g
MAX 100% carbon with a weight of 205 - 210 g
TITAN
Titan is not a technology but the name of the material from which Unihoc blades are made. Titan PP is a very strong material with low friction against the surface, which is a feature that has so far been lacking in the Unihoc brand blade collection. You can find more information about blade materials in our article Differences between PP and PE blades.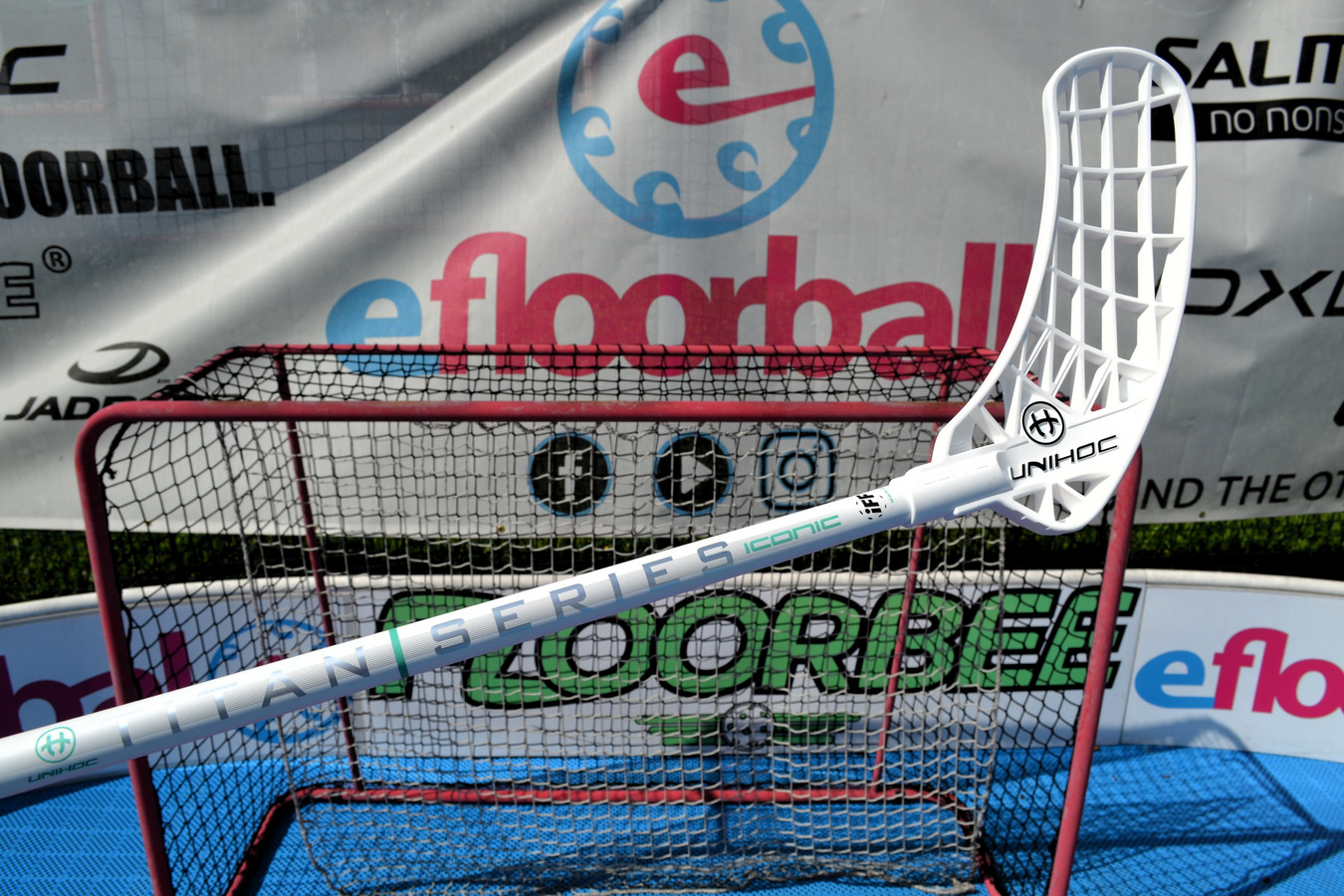 Unihoc ICONIC Blade
ICONIC is a new pure shooting blade by UNIHOC. This is the most aggressive blade of all Unihoc blades! In the construction of this blade, Unihoc focused on optimizing the shooting characteristics sticks.
This blade has significant concavity (9 mm) across the playing area. It starts right at the heel and stretches to the tip. This concavity will improve your ball control. The ball holds on your blade like stuck. At the same time, will add more power to your shooting!
The blade has a heavily reinforced heel, so don't be afraid to shoot with force. To improve ball control, the blade is significantly pre-bent The bend begins at the heel, where it has 14 mm. It gradually increases to 15 mm in the middle and the tip returns to 13 mm.
Superskin grip
Superskin grip is a very light and balanced grip that has great absorbent and adhesive properties.
Key properties:
Standard long grip
excellent anti-slip properties
extra long life
Choice of multiple colors
very comfortable grip with perforation for better sweat removal
very light
vibration absorption
Not perforated.