Unihoc ICONIC CARBSKIN Curve 1.0º 26 blue
Unihoc ICONIC CARBSKIN Curve 1.0º 26 blue
Carbskin
CARBSKIN® is the name of a new technology of woven carbon fibers, which pushes the scale of the required properties of light rods to a completely new level. By using a new construction with a modern composition, in combination with a thinner material, it was possible to improve the strength and especially the durability of the hitherto unattainable level in the segment of the lightest poles on the market. Never before has carbon of such low weight been produced with such an extraordinary level of stability, balance and, above all, durability. CARBSKIN® is not about compromises, you will find all the necessary features in one stick at once!
This technology is characterized by the structure: 100% carbon and their weight ranges from: 185 – 195g.
Curve
CURVE is a stick technology that helps the player to shoot. This is a bend of the stick in its lower part, this bend of a larger angle of the rod towards the blade, which is reflected in greater dynamics of the shoots. In essence, the stick with this technology kicks the ball more vigorously and thus speeds it up. Curve thus improves shooting, but the precondition for playing with this technology is a 100% mastered technique of working with a stick.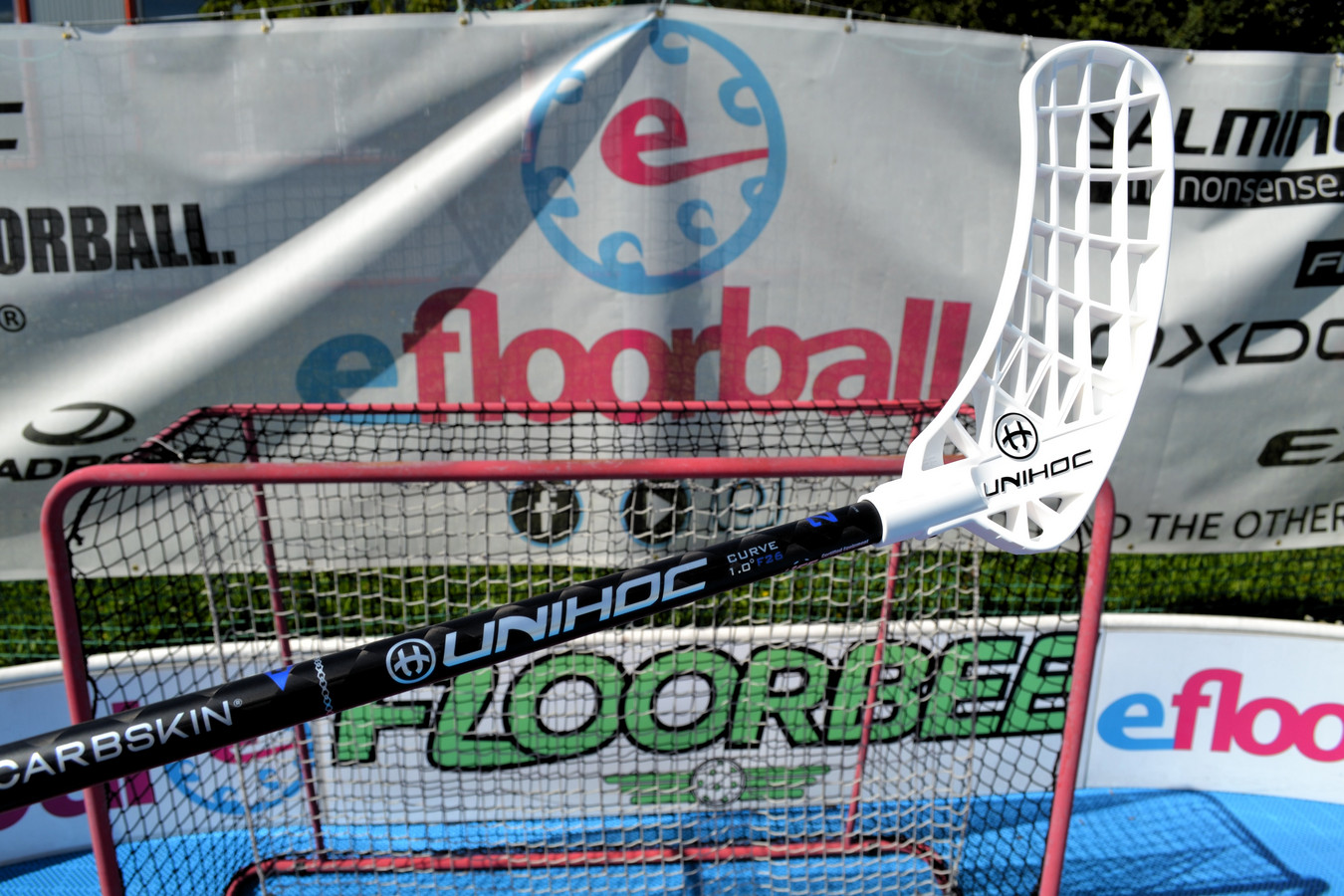 Unihoc ICONIC Blade
ICONIC is a new pure shooting blade by UNIHOC. This is the most aggressive blade of all Unihoc blades! In the construction of this blade, Unihoc focused on optimizing the shooting characteristics sticks.
This blade has significant concavity (9 mm) across the playing area. It starts right at the heel and stretches to the tip. This concavity will improve your ball control. The ball holds on your blade like stuck. At the same time, will add more power to your shooting!
The blade has a heavily reinforced heel, so don't be afraid to shoot with force. To improve ball control, the blade is significantly pre-bent The bend begins at the heel, where it has 14 mm. It gradually increases to 15 mm in the middle and the tip returns to 13 mm.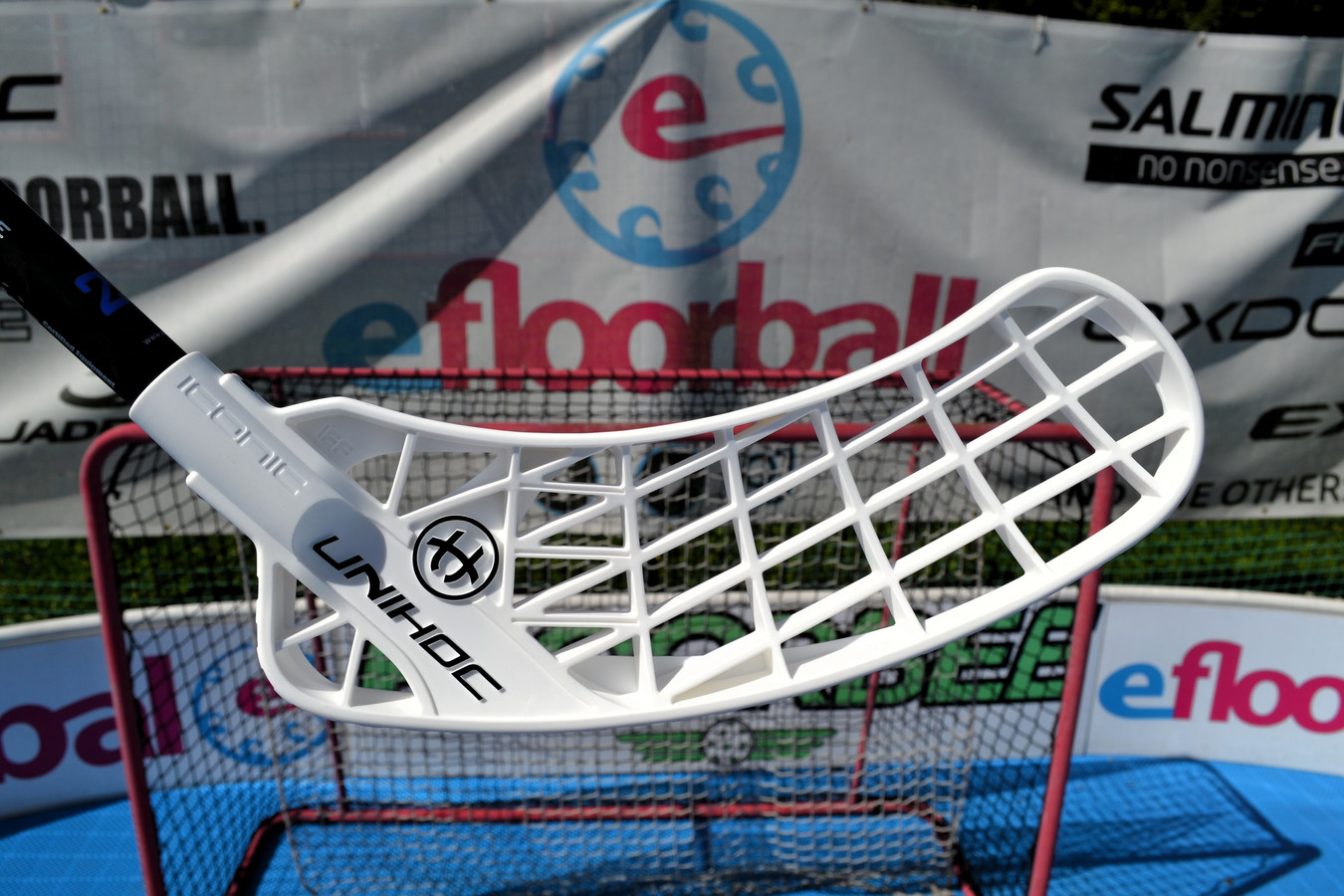 Unihoc CARBSKIN Grip
Floorball grip Unihoc Carbskin Grip belongs to the top models of wrapping Unihoc. It has a high-quality sticky surface that provides a strong grip on the stick while also sweat well. Grip is lightweight to keep the weight low.
Key properties:
Highly sticky surface.
It doesn't slip.
Thanks to the technology used, it absorbs sweat.
Nice to the touch.
Lightweight to keep weight low.