Zone floorball ZUPER AIR SL ShotCurve 1.0° 28 all silver
Air Concept is a name of lightweight ZONE sticks. All sticks in this group combine lightweight shafts, lightweight blades and lightweight grips, so Air concept sticks are one of the best balanced sticks in the whole world. In this group you can find sticks with the following technologies:
SUPERLIGHT floorball sticks are top floorball sticks with an excellent balance. This technology brings you floorball sticks with a very low weight. Low weight is achieved by a high proportion of quality carbon and an improved production process. Superlight sticks are shafts with very low weight and high break resistance. These sticks are a perfect choice for all types of floorball players. The weight of these sticks is around 200g.
CURVE is a stick technology that helps you in shooting. The curve is a bend in the bottom of the stick. This bend increases the angle of the shaft and the blade. The results is greater dynamics of your shoots. Floorball sticks with this technology kick the ball harder, so the ball can be faster. Curve improves your shooting skills, however the prerequisite for playing with this technology is a 100% mastered technique of working with your floorball stick. Otherwise, this technology will make your game worse.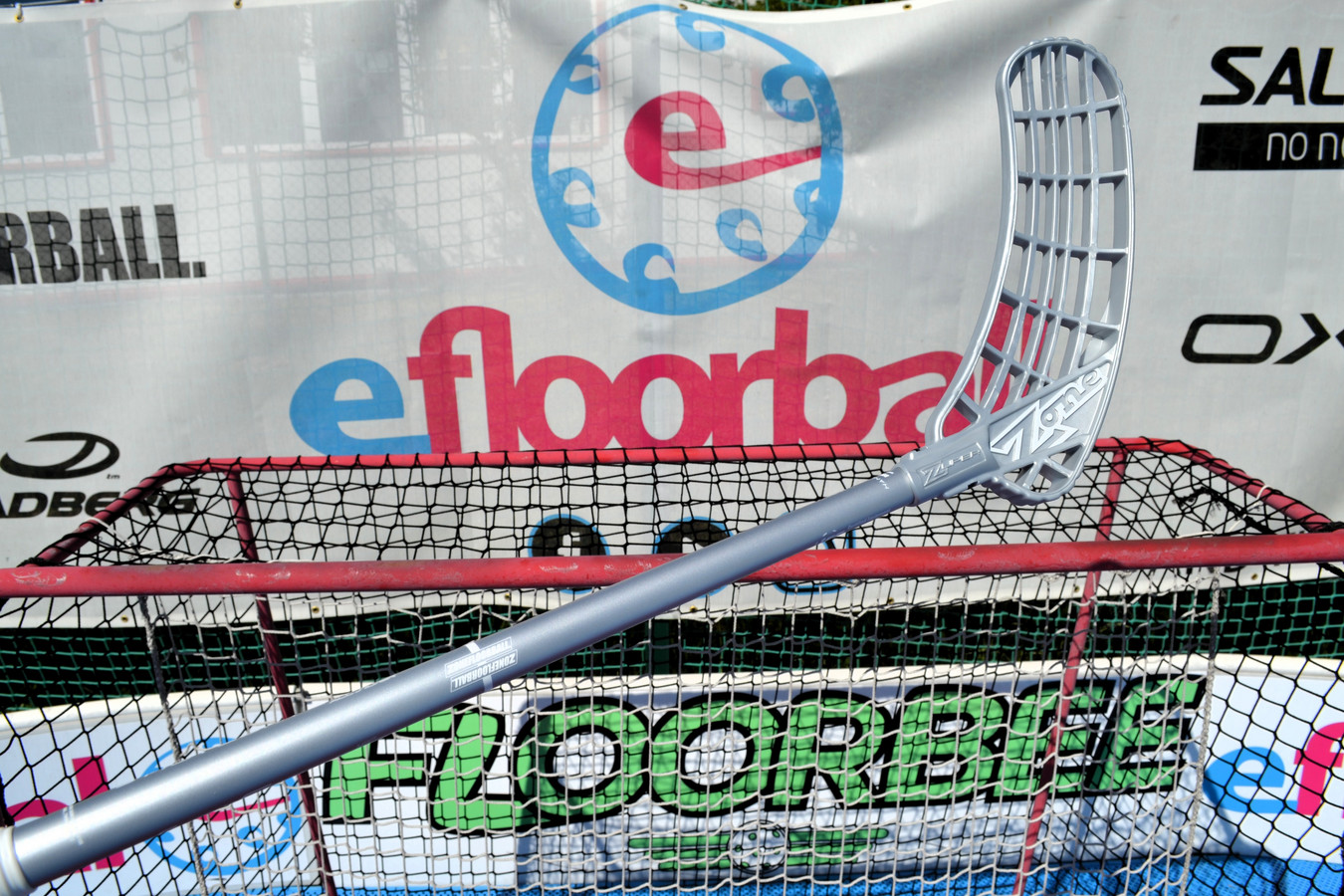 ZUPER was created by combining two blades, Supreme and Hyper. Zone Zuper has a smooth ball groove from the heel to the blade tip. The rib pattern is from the Supreme. Zuper has a bit deeper cavity to help you more with ball control, than the Supreme blade. The cavity is along the entire blade. It has a solid smooth surface with the same recess along its entire length, contributing to better ball control and stable passes for all types of players. Concavity is 8 mm, exactly between Supreme (6 mm) and Hyper (10 mm).
The tip is pre-curved and slightly more open than the Supreme. Because the blade base is reinforced and has the ideal stiffness needed for resistance to fire, the tip can be lighter and the hockey stick gets the ideal balance. At the same time, the curved tip improves your control of the ball. Zone Zuper is pre-hooked and the blade tip turns inward around shortly after the middle of the blade. The tip is slightly bent back in the edge, co it creates an open space for the ball.
The weight of the blade is 78 grams. Zuper uses Supreme ribbing for excellent ball control. The concavity of the blade in turn improves the slap shot and gives the blade the power of the shot.
Zone floorball Air grip
This Zone Grip is lightweight, super-grip and shock absorbing.
Key properties:
Standard long grip
excellent anti-slip properties
extra long life
Choice of multiple colors
very comfortable grip
very light
vibration absorption