Zone floorball HYPER AIR SL ShotCurve 2.0° PC 27 all white
Zone floorball HYPER AIR SL ShotCurve 2.0° PC 27 all white
Air concept
Air concept is a series of sticks that combines lightweight sticks, lightweight blades and lightweight grips. Sticks with this designation are one of the lightest and at the same time very well balanced sticks. Air concept contains the following technologies:
Light - lightweight glass fibers with weight 220 g and more
Superlight - 95% carbon / 5% glass fibers with weight 200 - 210 g
Ultralight - 95% carbon / 5% glass fibers with weight 210 - 220 g
JR (junior) - 100% glass fibers
Curve - carbon - reinforced composites / carbon
Curve
CURVE is a stick technology that helps the player to shoot. This is a bend of the stick in its lower part, this bend of a larger angle of the rod towards the blade, which is reflected in greater dynamics of the shoots. In essence, the stick with this technology kicks the ball more vigorously and thus speeds it up. Curve thus improves shooting, but the precondition for playing with this technology is a 100% mastered technique of working with a stick.
Superlight
SUPERLIGHT shaft technology is based on ULTRALIGHT technology and is focused on the lowest possible weight of the sticks. This low weight is achieved by a modified production process, which results in less material needed - therefore lower weight. Superlight sticks are therefore shafts of very low weight, which are still very durable. Superlight sticks are characterized by excellent balance and low weight. These sticks are the perfect choice for all types of players. Basically, these are lightweight ULTRALIGHT shafts. Their weight is a few grams lower.
This technology is characterized by the structure: 95% carbon / 5% glass fibers and their weight is in the range: 200 - 210 g.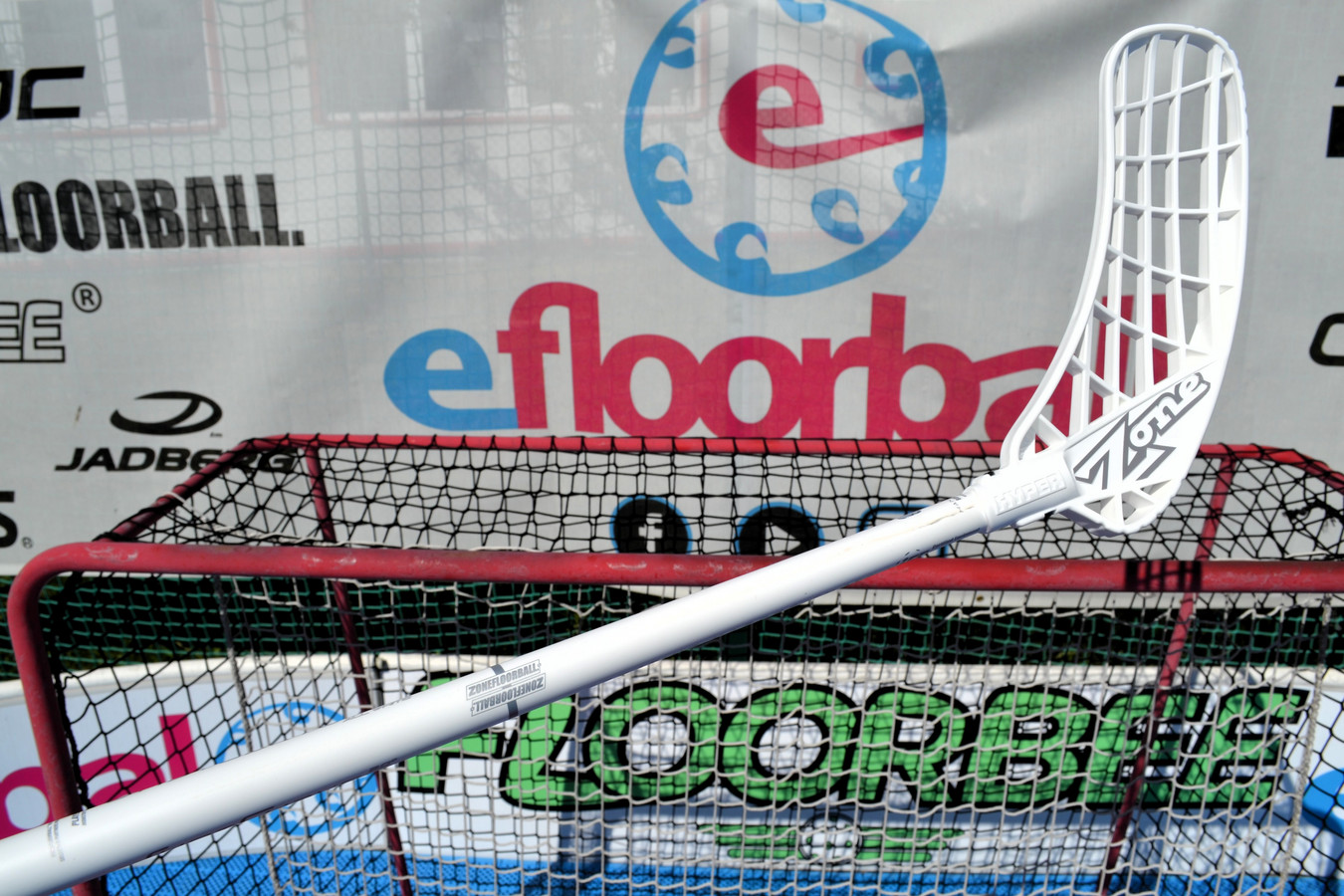 Hyper
Hyper blade is shooting blade Hyper is especially great for slap shot and sweeper shot. The blade has a large pre-bend and concavity 10mm, which is the most of all Blade Zone. This overturning results in the backahand being less accurate, but it replaces the blade on the forhand side where its accuracy is 100%.
The blade is constructed so that the ball flies out of it absolutely accurately and above all very quickly.
The blade weight is 77g, which together with the rigid frame adorns this great blade. Its disadvantage is the backhand shots.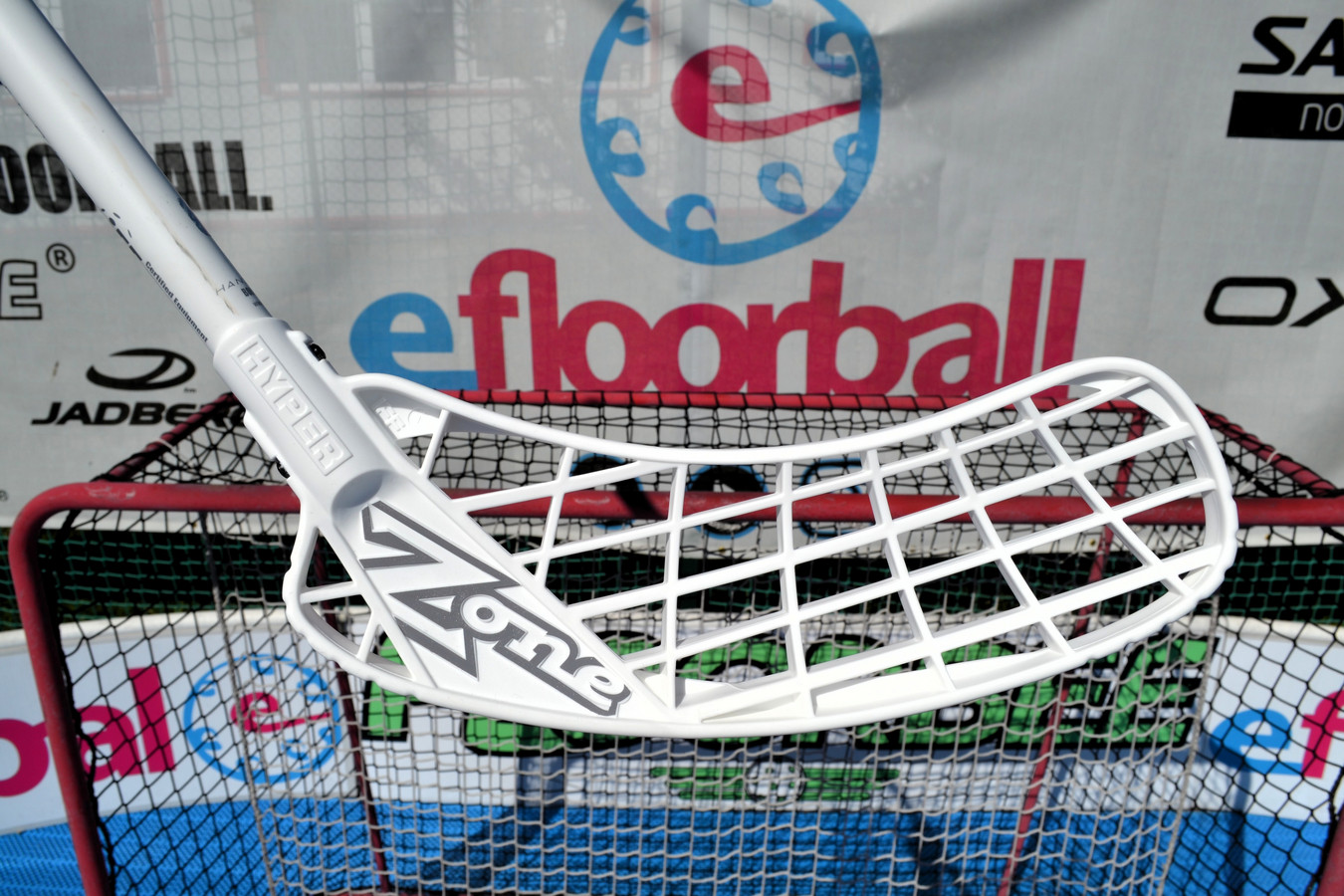 Zone floorball MONSTER2 Grip
Floorball grip MONSTER2, extends the basic line of grip models from Zone floorball. It has a sticky surface that provides a solid grip on the stick.
Key properties:
Anti-slip effect provided by knurling
It doesn't slip.
Thanks to the technology used, it absorbs sweat.
Nice to the touch