Zone floorball HYPER AIR SL Curve2.0° 27
Air Concept is the collective name for ZONE lightweight sticks. All sticks in this group combine lightweight shafts, lightweight blades and lightweight grips. This combination makes Air sticks one of the best balanced sticks in the world. In this group you can find sticks with the following technologies:
SUPERLIGHT floorball sticks are top floorball sticks with an excellent balance. This technology brings you floorball sticks with a very low weight, which is achieved by a high proportion of quality carbon and an improved production process. These floorball sticks have very low weight and high break resistance, that´s why this is a perfect choice for all players. Their weight is around 200g.
CURVE is a stick technology that helps you in shooting. The curve is a bend in the bottom of the stick. This bend increases the angle of the shaft and the blade. The results is greater dynamics of your shoots. Floorball sticks with this technology kick the ball harder, so the ball can be faster. Curve improves your shooting skills, however the prerequisite for playing with this technology is a 100% mastered technique of working with your floorball stick. Otherwise, this technology will make your game worse.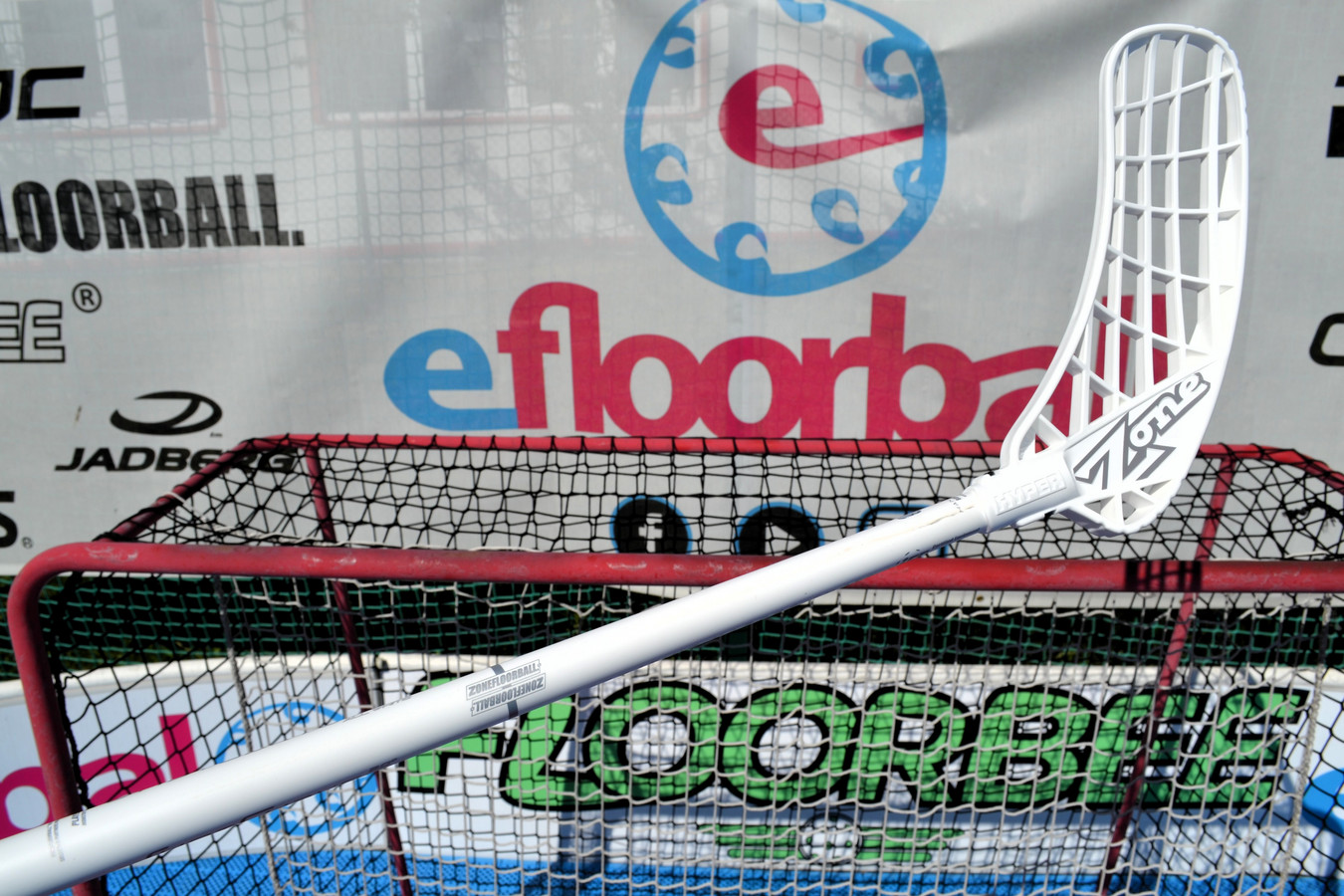 The Hyper blade is purely a shooting blade, especially great for Slap shot and Sweeper shot. The blade has a large pre-bend and a concavity of 10mm, making this blade one of the Zone blades with the highest concavity. The Hyper has a large cavity with a distinct recess that helps you with your shot - especially with the Sweeper Shots. This cavity results in a less accurate backhand shot, but the blade makes up for this on the forehand side, where its accuracy is 100%. The large concavity and pre-bend positively affects your ball control.
The blade is constructed in such a way that the ball flies out of it with absolute precision and, most importantly, very quickly. The heel and backhand side is reinforced, which keeps the blade in original shape and the ball in a precise path during the shot.
The blade weight is 77g, which together with the rigid frame adorns this great blade. Its disadvantage is the backhand shot. The Blade neck continues down into the blade as a wide wedge towards the bottom edge of the blade. This makes the heel really stable and you can put your full force into the shot.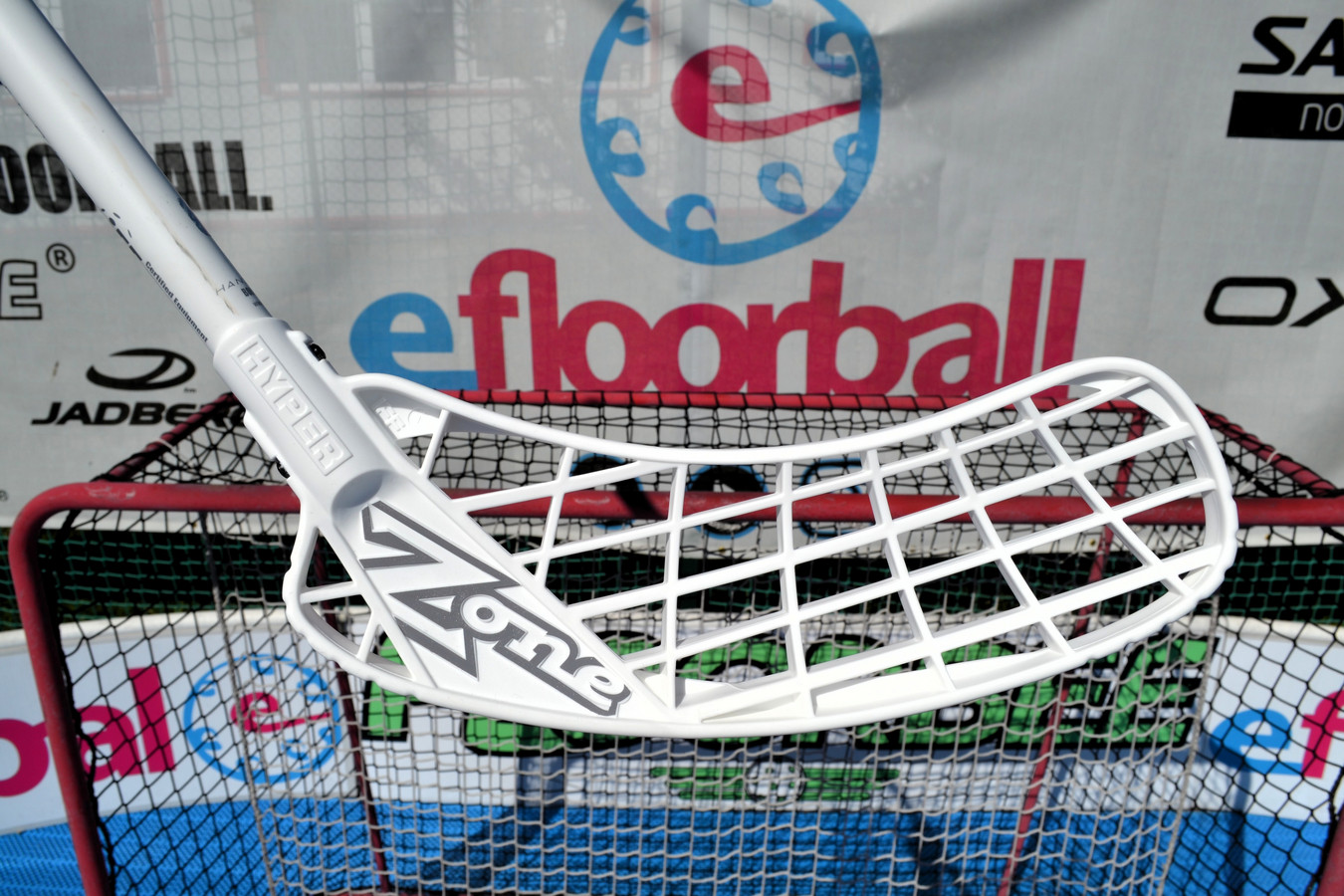 Floorball grip MONSTER2, extends the basic line of grip models from Zone floorball. It has a sticky surface that provides a solid grip on the stick.
Key properties:
Anti-slip effect provided by knurling
It doesn't slip.
Thanks to the technology used, it absorbs sweat.
Nice to the touch