Zone floorball SUPREME AIRLIGHT 25 white/holographic
The really light floorball sticks from ZONE are called AIRLIGHT and they are made of exclusive carbon fiber. AIRLIGHT technology is a 100% carbon floorball stick that builds on the SuperLight stick concept. (If you are interested in the Superlight series, check out all Superlight sticks from ZONE.). The biggest difference between these technologies is their balance. The AirLight floorball sticks are better balanced.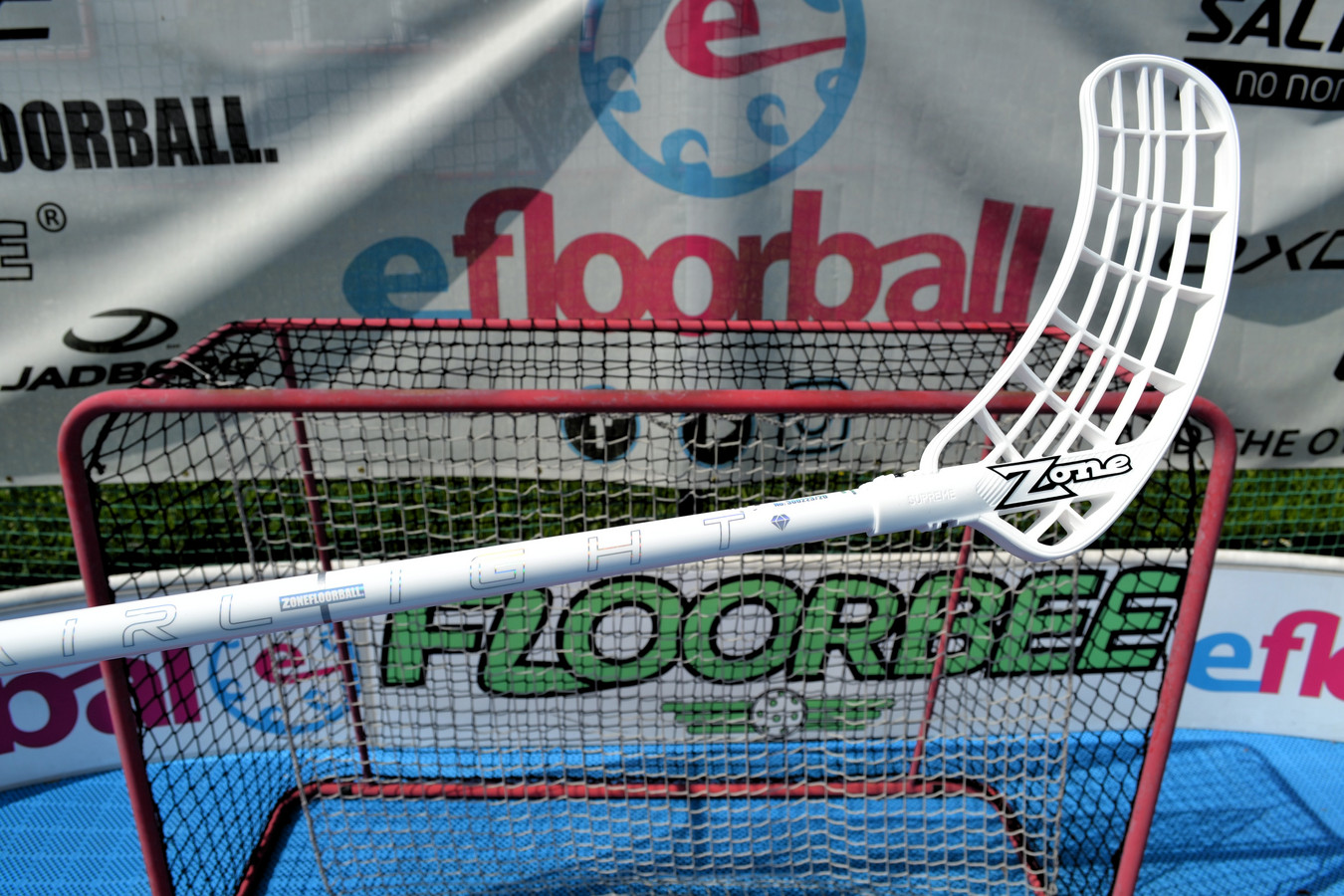 The Zone SUPREME blade is designed to suit all types of floorball players, which makes it something special. During the creation of this blade, the properties of the existing Zone blades were taken over and merged into one unit. The result is a really great functional SUPREME blade, which gives you the best feeling from the game. Zone Supreme is a torsionally rigid blade with a flat but still clear cavity. The Supreme blade has one extra longitudinal rib. There are two tight and parallel rigs in the middle of Supreme. These ribs create a more contact surface with the ball. Supreme is a blade that helps you with your playing skills and forgives you a lot of technical mistakes.
Supreme is not as shooting blade as Hyper or Zuper. This blade is more technical than a shooting blade, so all technicial players like this blade. Zone cut off as much material as possible in the neck of this blade and replaced it with a playing surface. This blade has larger playing area than any others blades.
The back of the blade is quite straight, so this blade is ideal for backhand play. We do not recommend it to defenders who mostly use a Sweeper Shot. The weight of the blade is only 76g. The Supreme is the least concave blade by the Zone.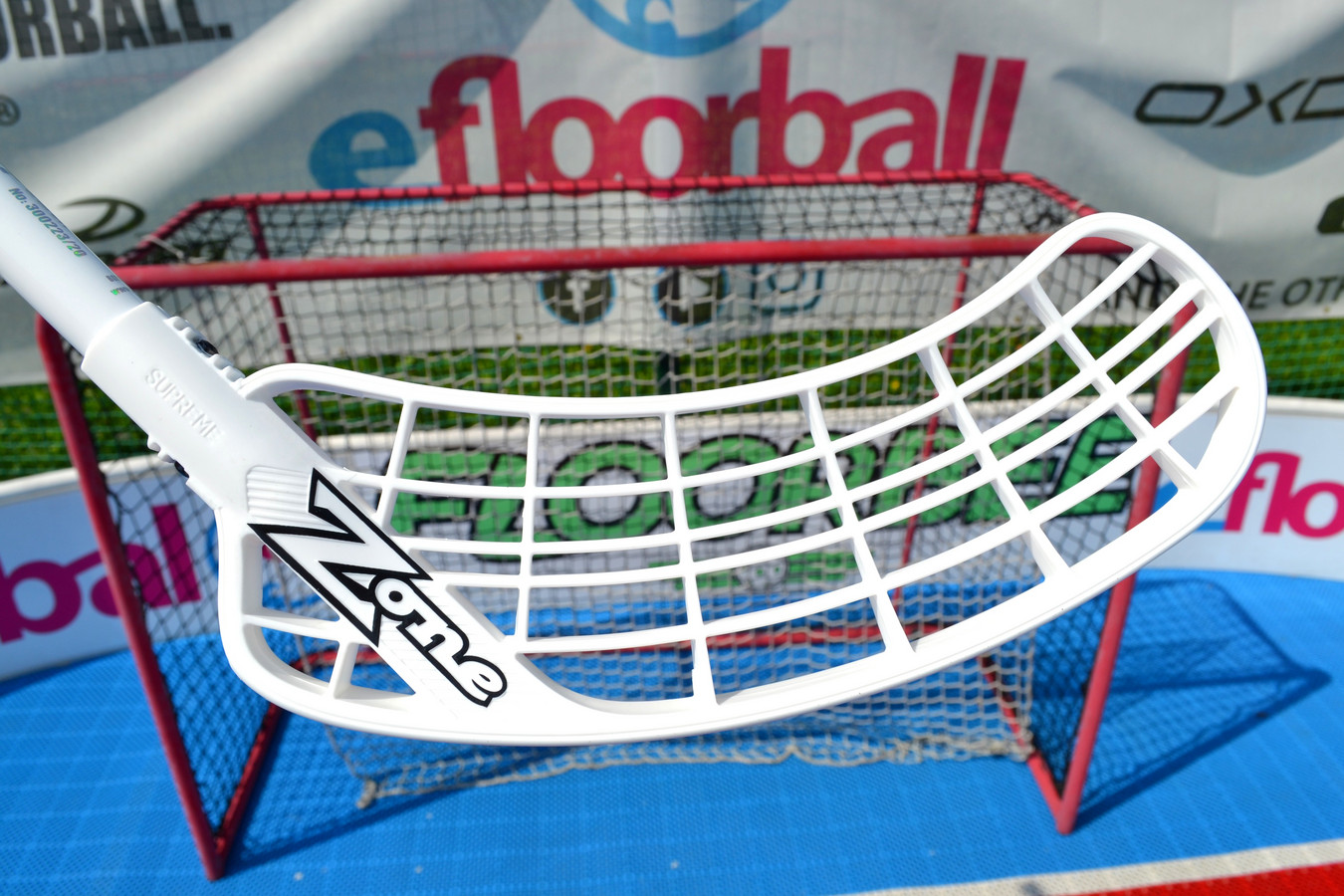 This Zone Grip is super lightweight, super-grip and shock absorbing.
Key properties:
Standard long grip
excellent anti-slip properties
extra long life
This is a lightweight Air Grip
very light
vibration absorption
Is not perforated.