BlindSave Goalie bag
This goalie bag is made of highly durable material. The bag has one main pocket, which you can divide into 3 smaller ones. You can see everything in the photos. There is another small pocket on the inside of the lid. This pocket is suitable for gloves, a towel, etc. The bag has 2 small pockets for small items (keys, mobile phone ..) on the outside of the bag. The bag also has a bottom pocket for shoes, which is separate from other equipment.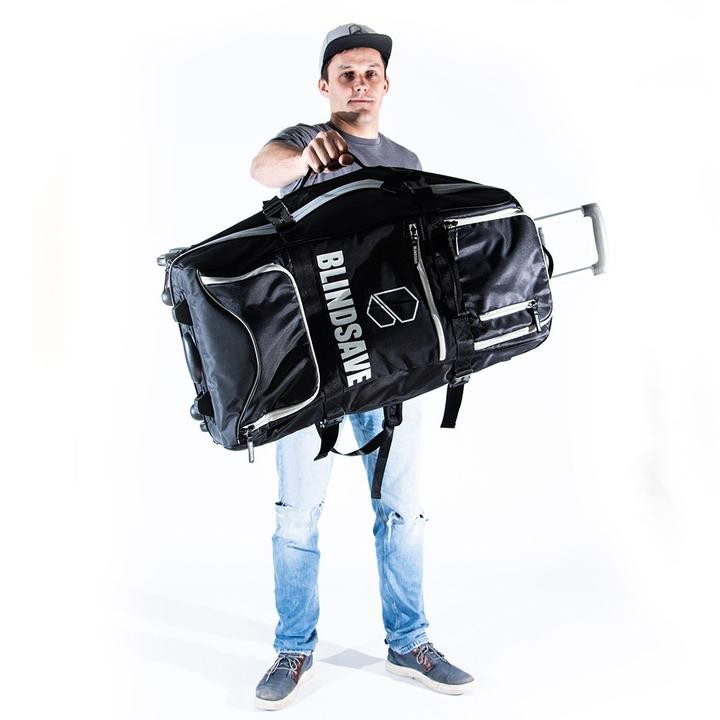 The bag can be carried in the hand by the upper handle or carried on wheels using a handle. The handle is retractable and can be closed with small pockets, so the handle will be completely covered. There are 2 straps hidden on the back of the bag to be carried on the back like a backpack. These straps can be hidden in your pocket again, so they won't get in the way.
At the bottom of the bag are plastic and rubber covers that prevent damage and at the same time ensure the stability of the bag so that it can stand on its own without support.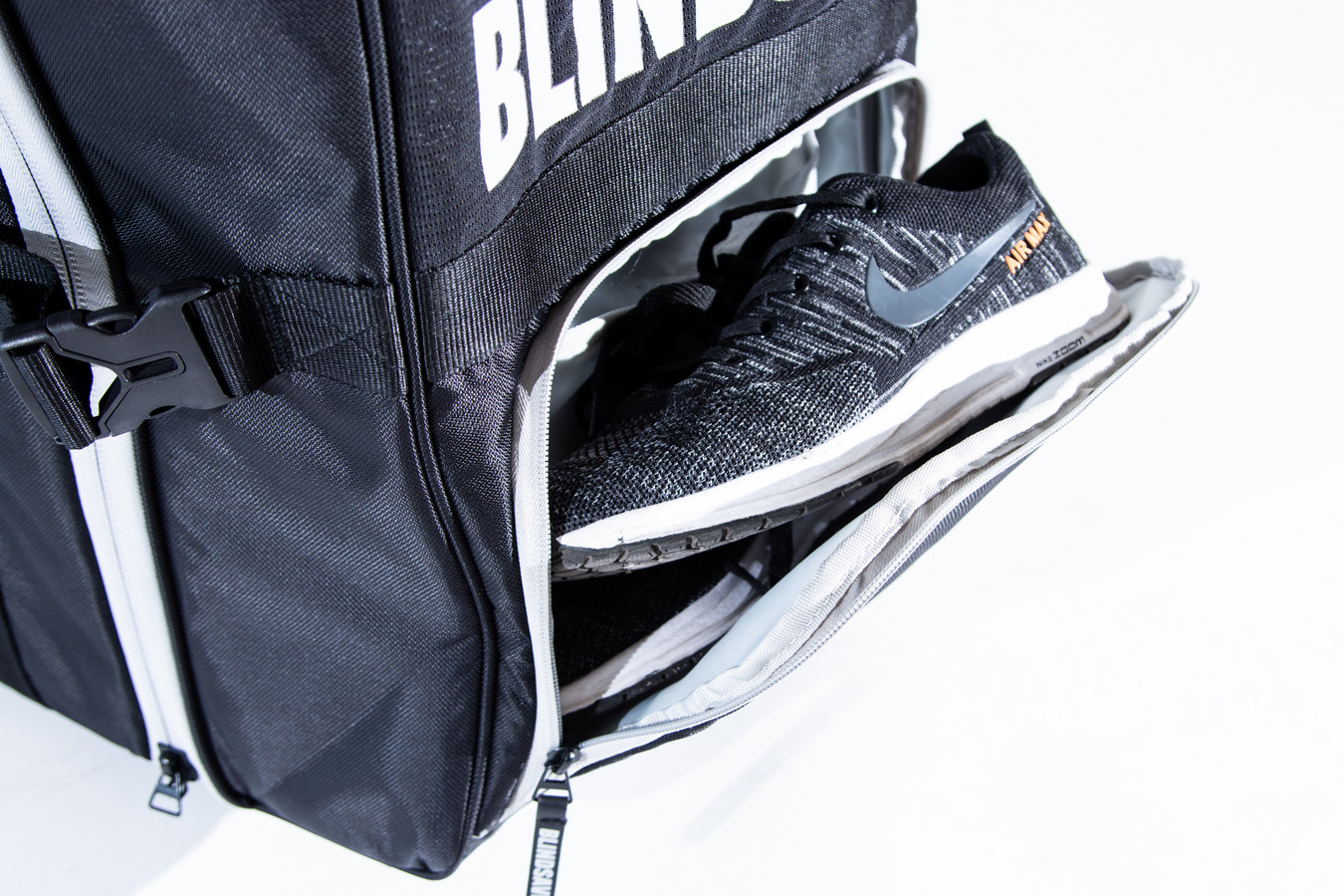 Key properties
Perfect size - suitable for all goalkeeper equipment (90L)
Special place for logo or team number
Highly durable material
High quality rolling wheels
Adjustable parts inside the bag
Super light - only 4 kg
Can be worn as a backpack
Material: 100% polyester