BlindSave NEW Protection vest with Rebound Control (LS)
The new generation protection vest with Rebound Control has everything it needs for a goalie – premium protection, high comfort, and a rebound control feature.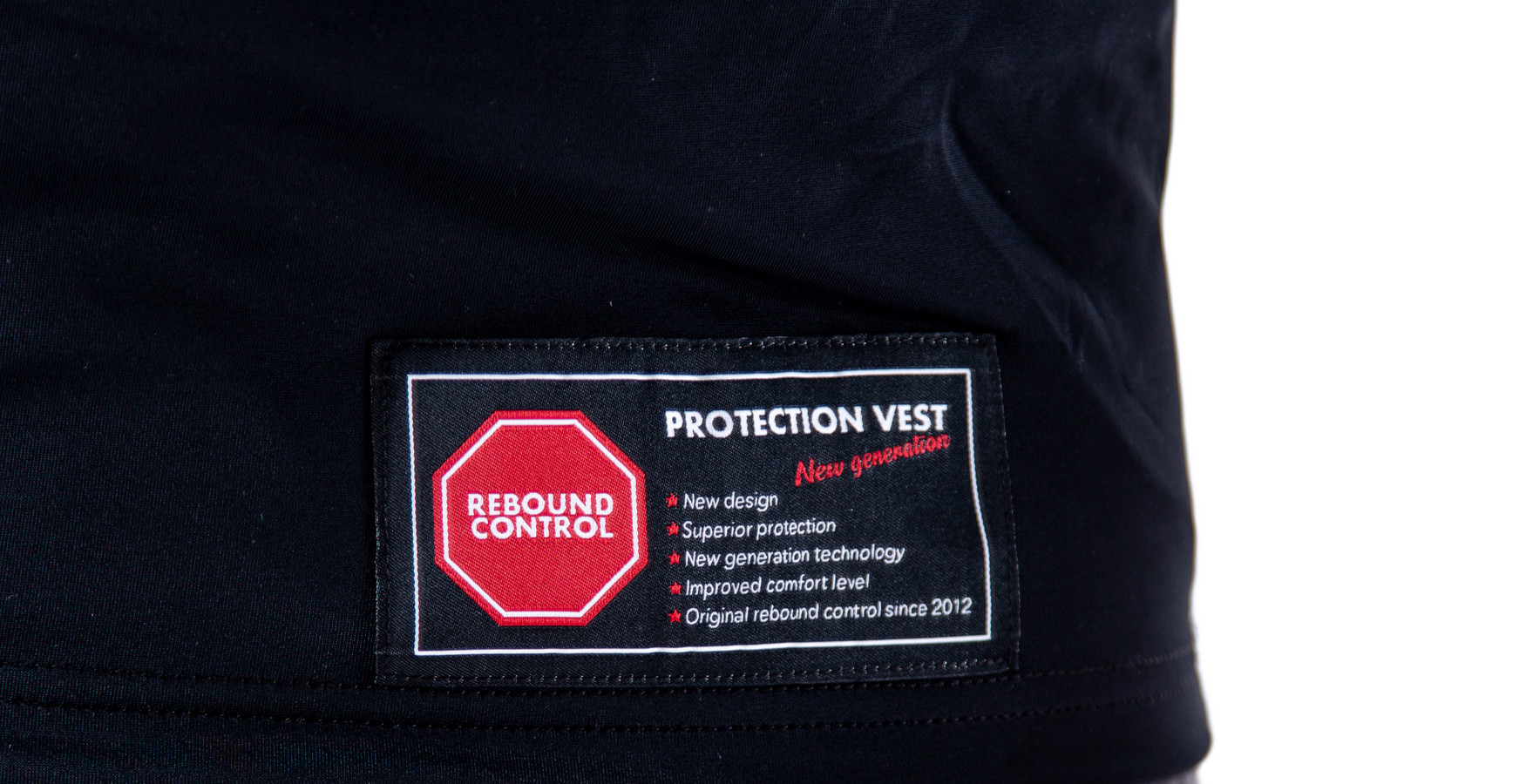 Player shots have become stronger and more painful than ever. Most of the saves are made with the chest so it's important to keep it safe. The new double-layer protection system reduces the pain to its minimum. The inside of the vest has special material that provides comfortable contact with the skin and adjusts to goalie's body once it reaches the optimal temperature.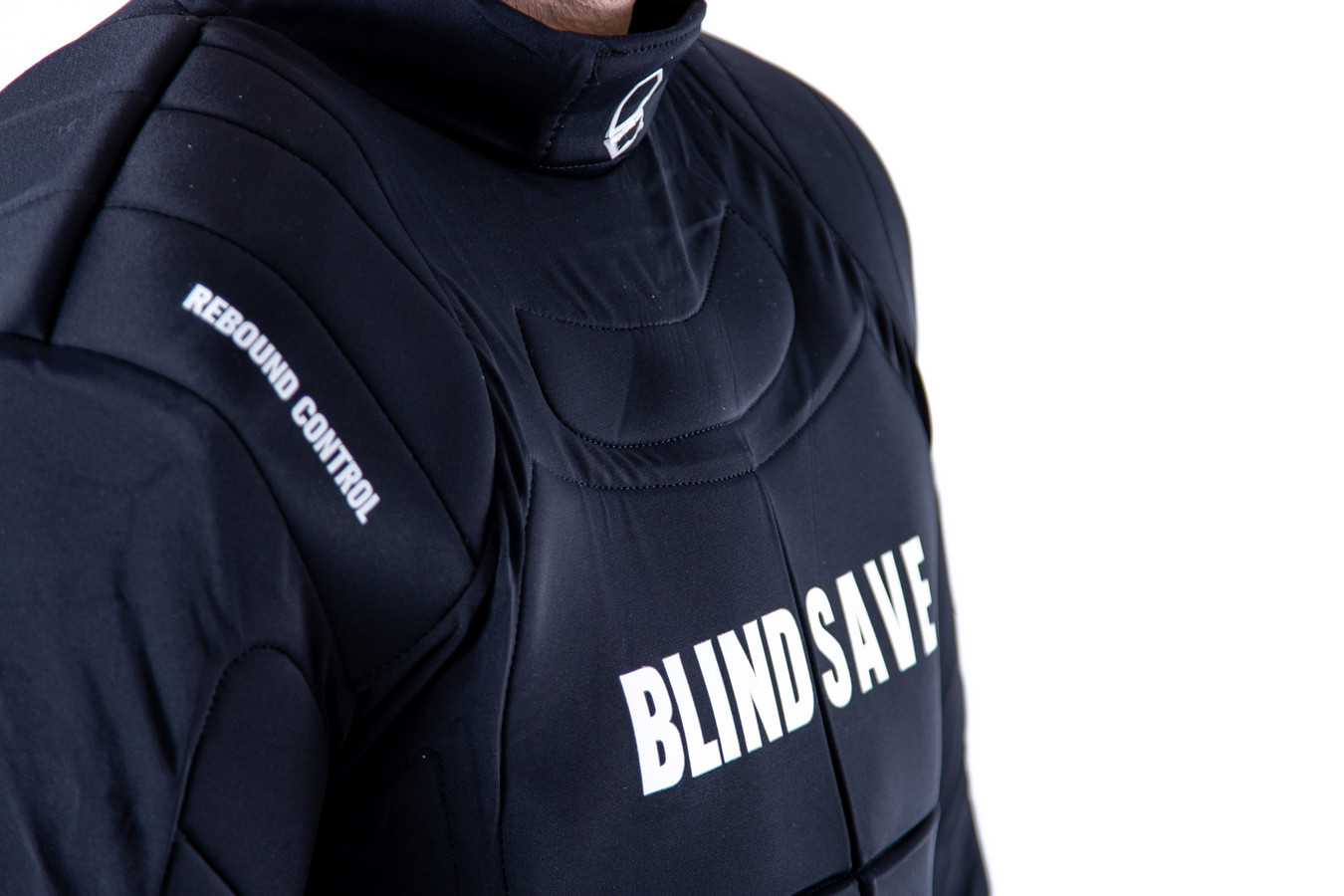 The innovative rebound control technology limits the speed of the ball after making a save. Once the ball hits goalie's vest, it sinks in and comes back slower than any regular protection vest. This allows you to control rebound shots more effectively without needing to lose your position when jumping out for the ball.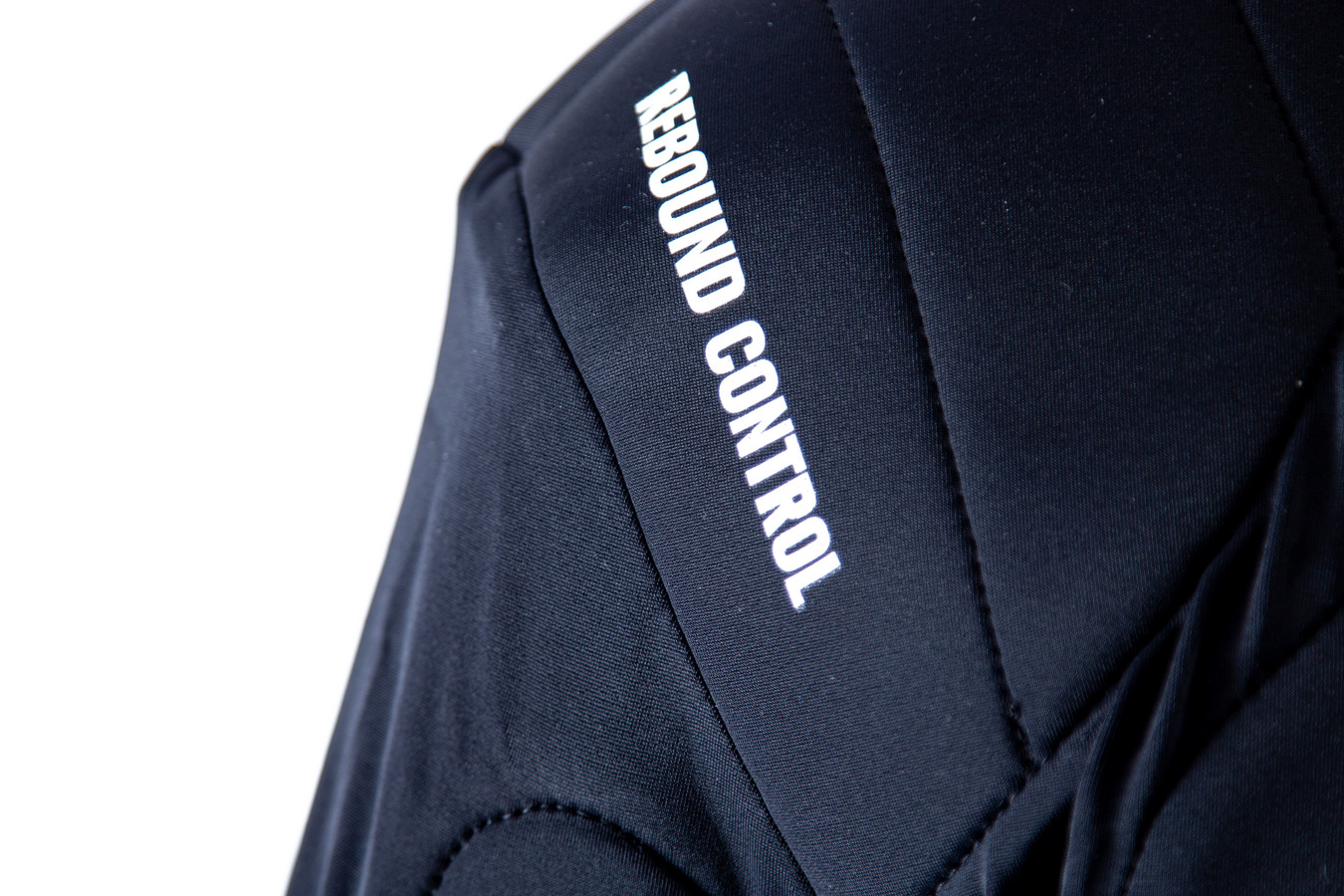 The new generation protection vest also offers incredibly high comfort. The pieces of protective layers are separately built-in so each part of the protection vest can adjust to each goalie's move. The upgraded design has a larger shoulder part to provide more protection and make the goalie look even bigger.
Key properties:
Upgraded design with improved protection and comfort
Built-in protective layers that adjust to goalie's actions
New generation rebound control technology – double layer protection reduces the speed of the ball after making a save thus helping to control rebound shots
The padding is more flexible and adjusts to goalie's body once it reaches the optimal temperature
Premium lightweight garment manufactured in Europe