Unihoc ICONIC SUPERSKIN PRO FL 26 silver/white
Superskin technology contains completely rebuilt shafts. Superskin is based on SBT - SOLID BALANCE TECHNOLOGY. Basically, it is a material optimization. This optimization gives you a perfect balance, strength and durability floorball stick. Unihoc assembled the individual fibers of these floorball sticks in a new way. The result is 100% balanced sticks that are strong, light and durable. There are these types of superskin floorball sticks: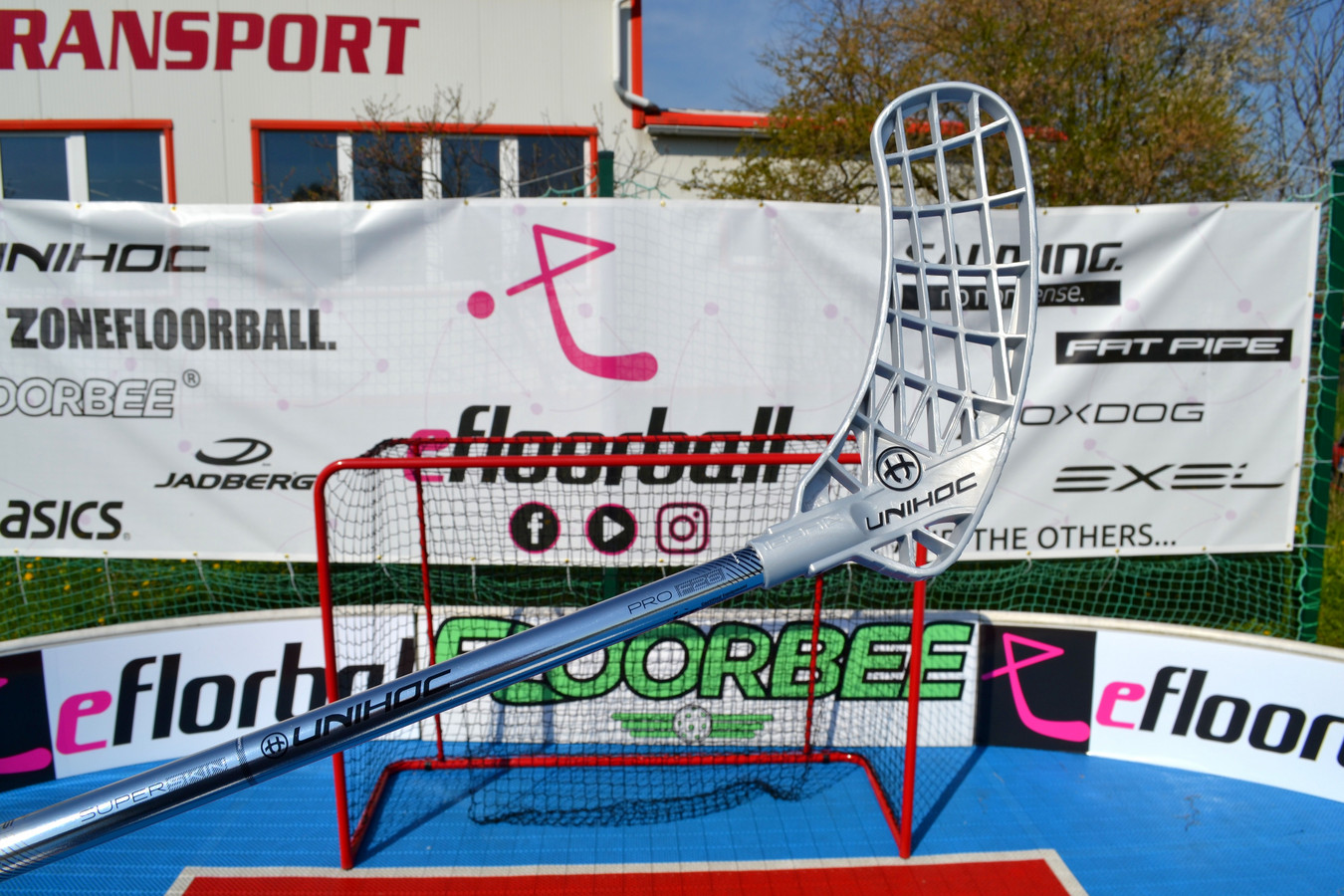 Feather Light (FL)
FEATHER LIGHT is not really a technology in the right sense of the word, but rather a way of assembling the individual components of the stick, so that the resulting weight is as low as possible. The grip and blade material is one of the lightest materials in the world. Floorball sticks with this technology are as light as a feather.
Usually, these sticks use a lightweight blade made of PP material. This material has a lower weight and different properties. More information about this blade materials can be found in our article: DIFFERENCES BETWEEN PP AND PE BLADES.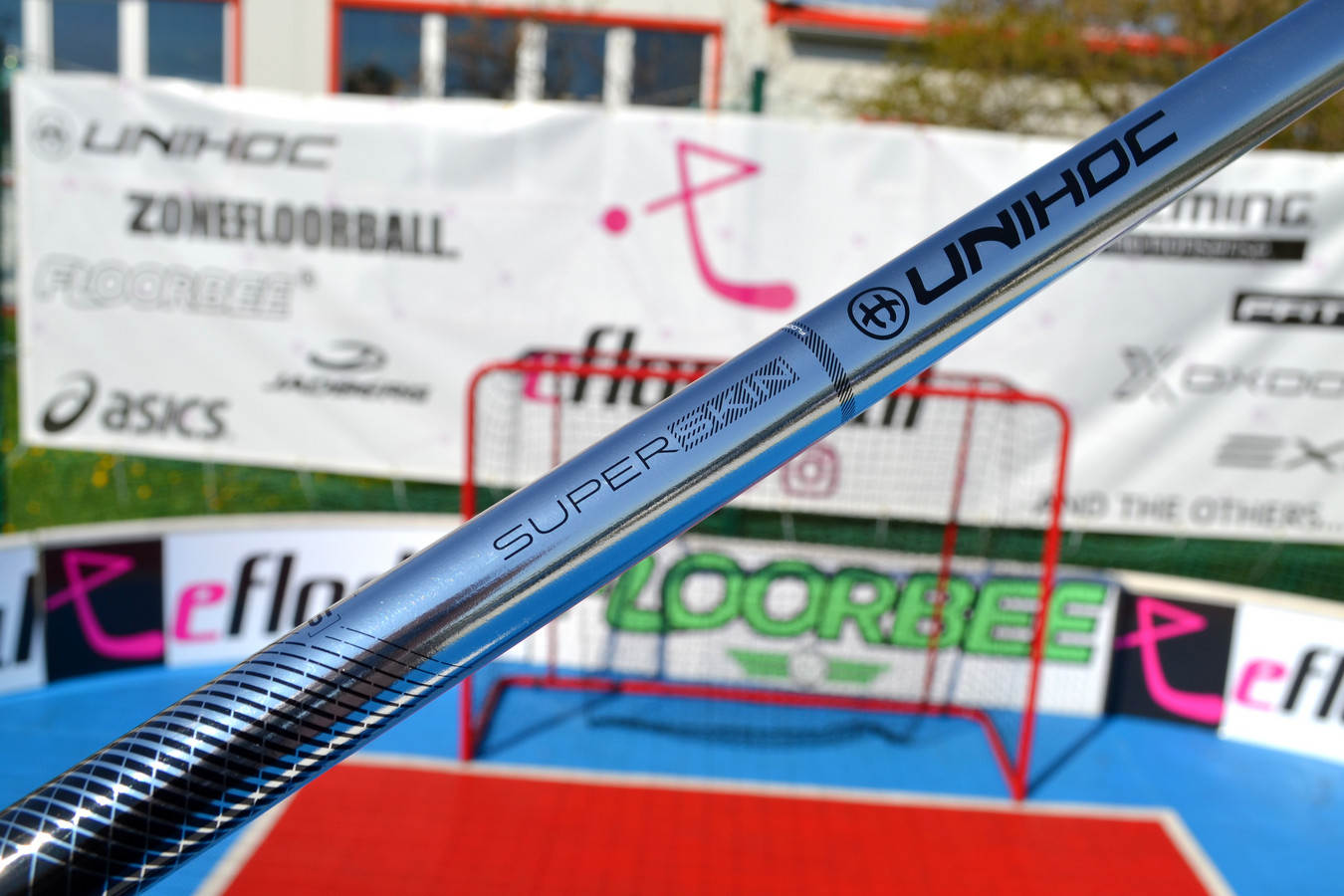 ICONIC is a new pure shooting blade by UNIHOC. This is the most aggressive blade of all Unihoc blades! In the construction of this blade, Unihoc focused on optimizing the shooting characteristics.
This blade has significant concavity (9 mm) across the playing area. It starts right at the heel and stretches to the tip. This concavity will improve your ball control. The ball holds on your blade like stuck. ICONIC give you more power to your shots as well!
The blade has a heavily reinforced heel, so don't be afraid to shoot with force. To improve ball control, the blade is significantly pre-bent The bend begins at the heel, where it has 14 mm. It gradually increases to 15 mm in the middle and the tip returns to 13 mm.
Floorball grip Unihoc SUPERSKIN Grip belongs to the top models of Unihoc grip. It has a high-quality sticky surface that provides a strong grip on the stick while also sweat well. Grip is lightweight to keep the weight low.
Key properties:
Top sticky surface
It doesn't slip
Best sweat absorption
Nice to the touch
Lightweight
Not perforated.