Unihoc ICONIC ECO
Unihoc ICONIC Blade
ECO blade, produced entirely from recycled PE plastic and without any added print color.

ICONIC is a new pure shooting blade by UNIHOC. This is the most aggressive blade of all Unihoc blades! In the construction of this blade, Unihoc focused on optimizing the shooting characteristics.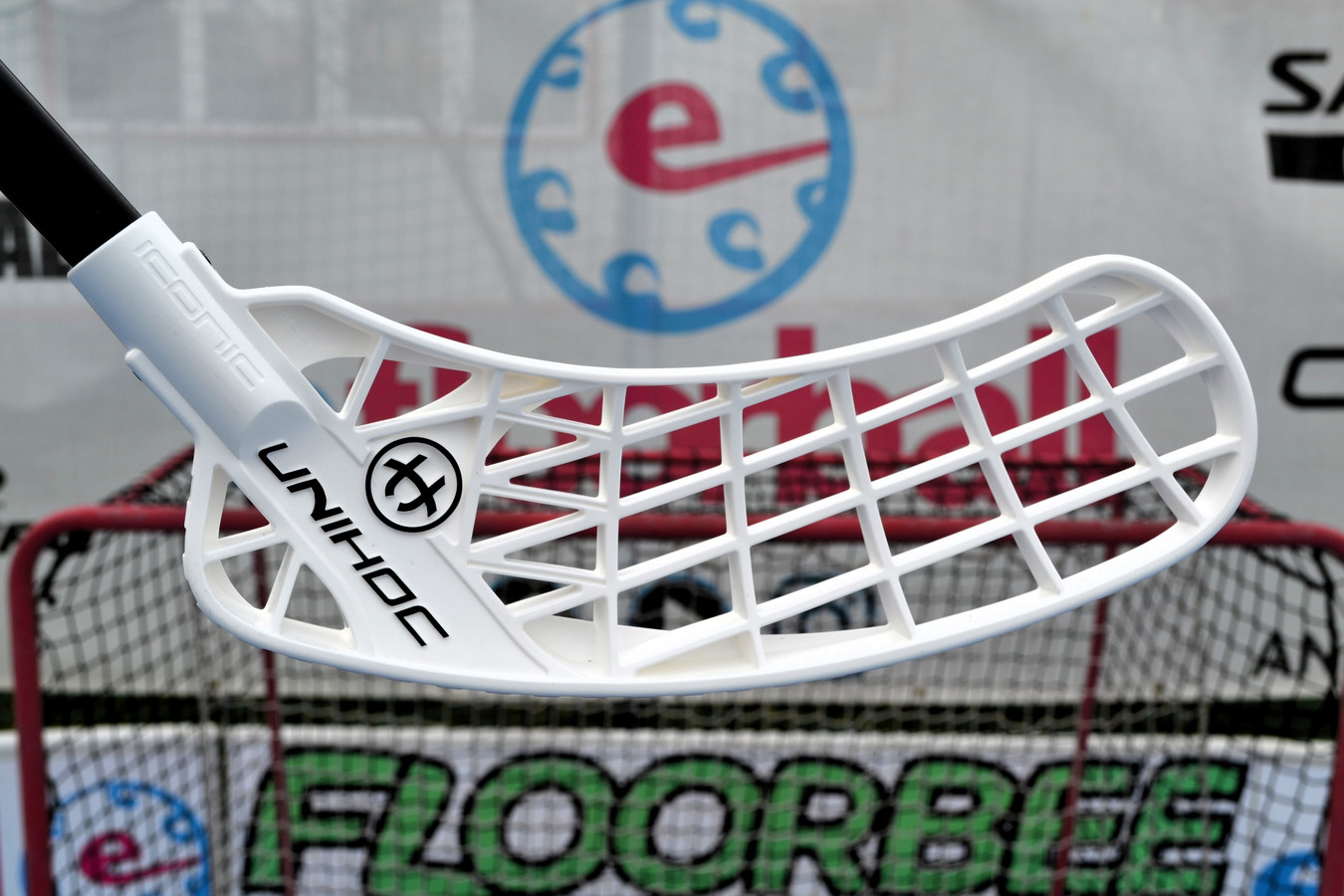 This blade has significant concavity (9 mm) across the playing area. It starts right at the heel and stretches to the tip. This concavity will improve your ball control. The ball holds on your blade like stuck. ICONIC give you more power to your shots as well! Unihoc Iconic has a design that makes the blade very torsional stiff. The blade heel has reinforcement ribs across it, it becomes like a zig-zag pattern. More ribs mean a stiffer blade. Stiffer blade means more resistance when shooting. And that in turn leads to a harder shot.
The blade has a heavily reinforced heel, so don't be afraid to shoot with force. To improve ball control, the blade is significantly pre-bent The bend begins at the heel, where it has 14 mm. It gradually increases to 15 mm in the middle and the tip returns to 13 mm.