This technology gives you the lightest floorball sticks by Fat Pipe. Normal carbon shafts have six or seven layers of carbon fibers, each layer being 0.15 mm thick. Shaft Raw Concept has 11 layers of carbon fiber, each layer has just 0.07 mm. The use of more extremely thin layers ensures high flexibility and elasticity and very low total weight.
"RAW" in the name of the stick technology refers to the raw design of its surface. Polishing the stick is a final treatment in which the upper carbon fibers can be broken. This will not happen with unpolished floorball sticks! Unpolished floorball sticks have a higher quality than polished shaft. Negative factors in this process are design errors, such as the fact that the surface of the stick isn't smooth and bubbles can be seen on it.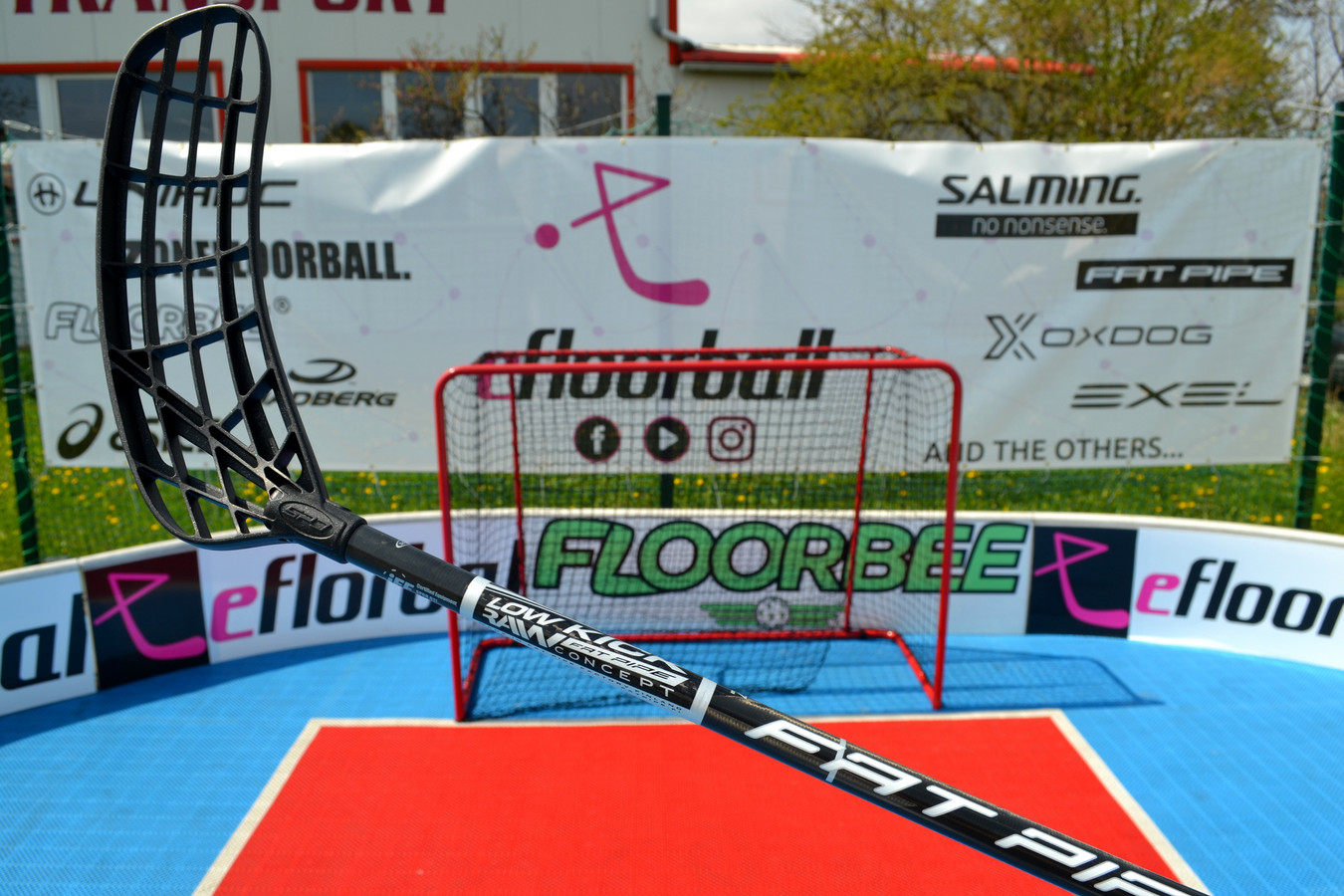 LOW KICK technology is reinforcement of the floorball stick. Shaftw with this technology are reinforced in the most strenuous place with stabilizing glass fibers as well. The result is a stronger and faster floorball stick.
LOW KICK sticks are stronger and more resistant to breakage. This reinforcement moves the Kick Point lower. LOW KICK stick is heavier at the blade area, which gives you more speed and force! This moved kickpoint gives you more accurate shooting and easier ball control as well. LOW KICK shaft is glossy with a thickness of 25.5 mm.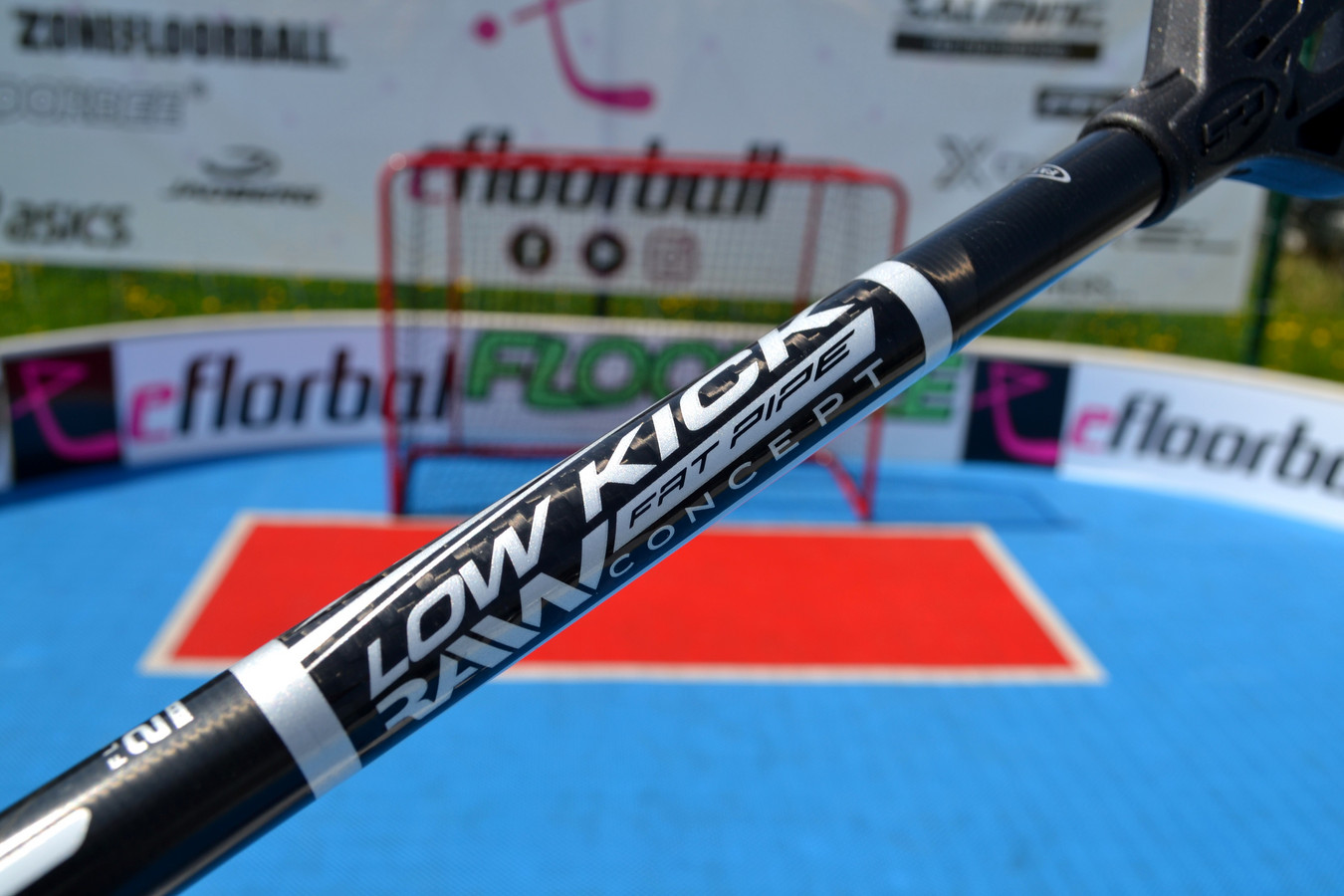 Fat Pipe SPEED blade is a new blade for the 2021/22 season. This blade is one of the light and significantly pre-bent blades with high concavity. We recommend it to all players who want fast and sharp shots. Its relatively flat backhend side allows good ball control on the backand side. SPEED is a shooting blade, designed primarily for sweeper and slap shoot.
SPEED is a combination of several blades. The basic shape, bend and reinforcement (top and bottom) of the edge is from PWR blade. Fat Pipe removed 1 horizontal rib from the PWR blade and added 1 vertical rib. This vertical rib is located in the heel of the blade. The result of this adjustment is an excellent rigid blade - especially in the heel. SPEED takes its heel construction from the ORC blade. This construction also contributes to the stronger heel. So you can shoot really hard!
This blade has a large pre-bend and concavity 10mm. Its big concavity and pre-bending positively affects the ball handling. The ball from this blade is accurate and very fast. The heel is reinforced. The blade ribs and its heel provide you a larger contact area with your ball. This results in more accurate shooting - especially by sweeper shot.
SPEED has a smooth bottom edge withou milling. It helps you to make more accurate shots. This bottom edge helps you with control the ball as well. Thanks to the ribs in the heel, FatPipe SPEED is very rigid in the heel part and the tip part is good agile as well. The weight of the blade is 70g, so SPEED is very light blade.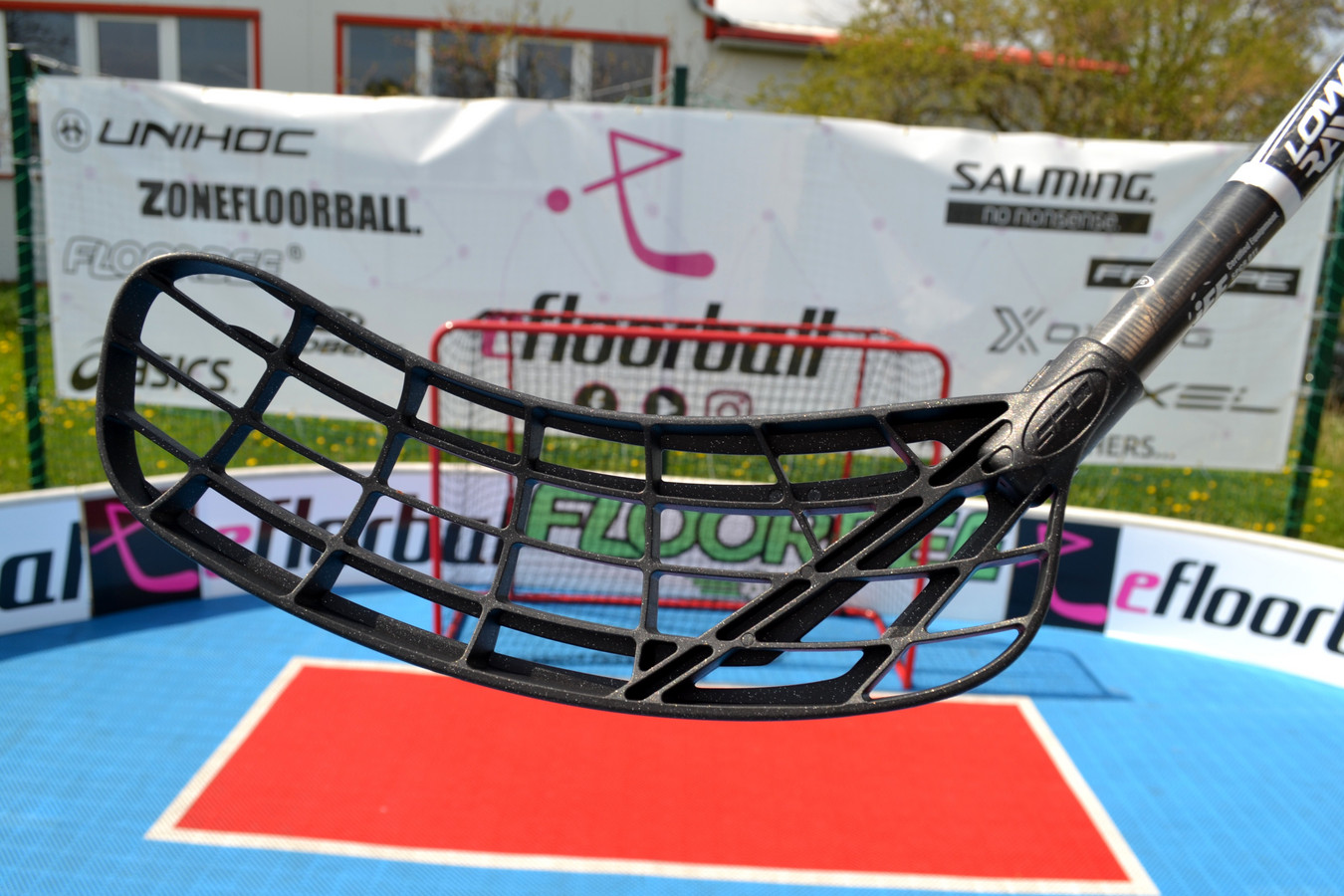 Raw concept grip - The lightest grip made by Fat Pipe. It is not perforated, but it absorbs a sweat very well and doesn't creep.
Key properties:
The lightest Fat Pipe grip
Not perforated
It doesn't slip
No perforated.