FLOORBEE RUNWAY 2.0 ZONE
Runway 2.0 is a specialized floorball surface. This surface is smooth but does not slip. It absorbs shocks perfectly. It is a eco surface - no heavy metals, 100% recyclable, no wax, no polishes.
The basis of the FLOORBEE system is a 200 x 200 mm tile. The tile is flexible, pliable, sufficiently strong and resistant to damage. The individual tiles are connected by locks at the bottom of the surface. This tiles connected in this way give you solid and compact surface. You can simply adjuts the tiles with a hand saw, if you need a irregular shape.
The benefits of the FLOORBEE RUNWAY 2.0
excellent game features
fast surface for dynamic sports especially floorball
protection the athletes health, prevents injuries
increases performance and reduces athlete fatigue
suitable for professional and hobby players
suitable for all ages and skill categories
vibration damping, anti-slip and insulating properties
long-term resistance to UV radiation
Dimensions: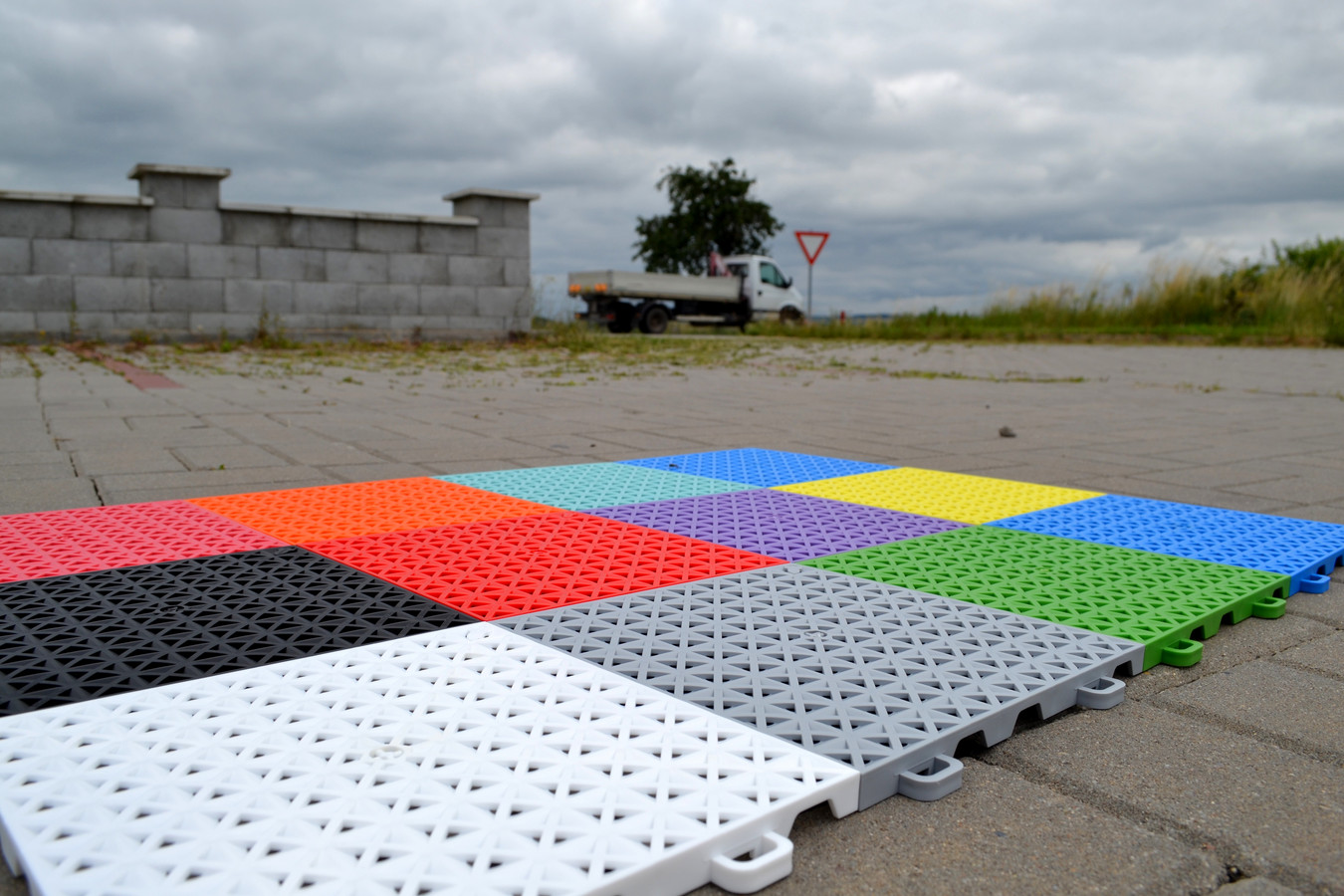 This is a custom-made product that can not be returned within 14 days.