Unihoc PLAYER TITAN CARBSKIN 28 LTD black
CARBSKIN® is the name of Unihoc most exclusive woven carbon fiber technology and it is pushing the benchmark of lightweight sticks to a totally new level in terms of required shaft properties. Utilizing a new cutting-edge layup structure for the construction of these shafts, and combining it with a thinner material, Unihoc has managed to improve the strength and durability to unmatched levels in the lightweight segment. The new construction process creates better consistency and strength in the physical properties of the shaft which dramatically improves the performance, and especially the balance. CARBSKIN® is not about compromises, you can find all the necessary features in one stick! The weight of these floorball sticks is under 200g.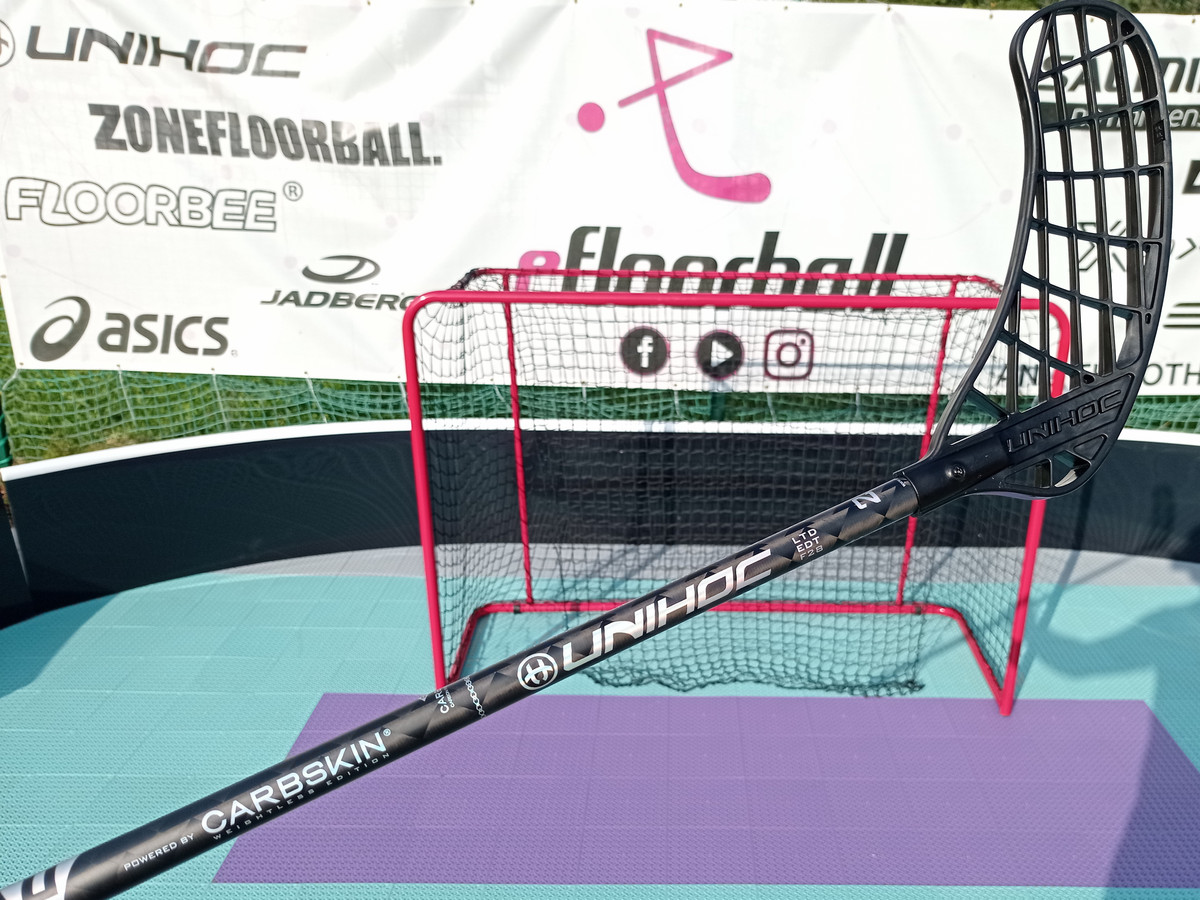 TITAN is not a technology, but the name of the Unihoc blades material. TITAN PP is a super frim blade material with low friction against the floor surface a great option for those who want a mix of the best qualities form Unihoc other two blade types FEATHER PP and REGULAR PR. More information about this blade materials can be found in our article: DIFFERENCES BETWEEN PP AND PE BLADES.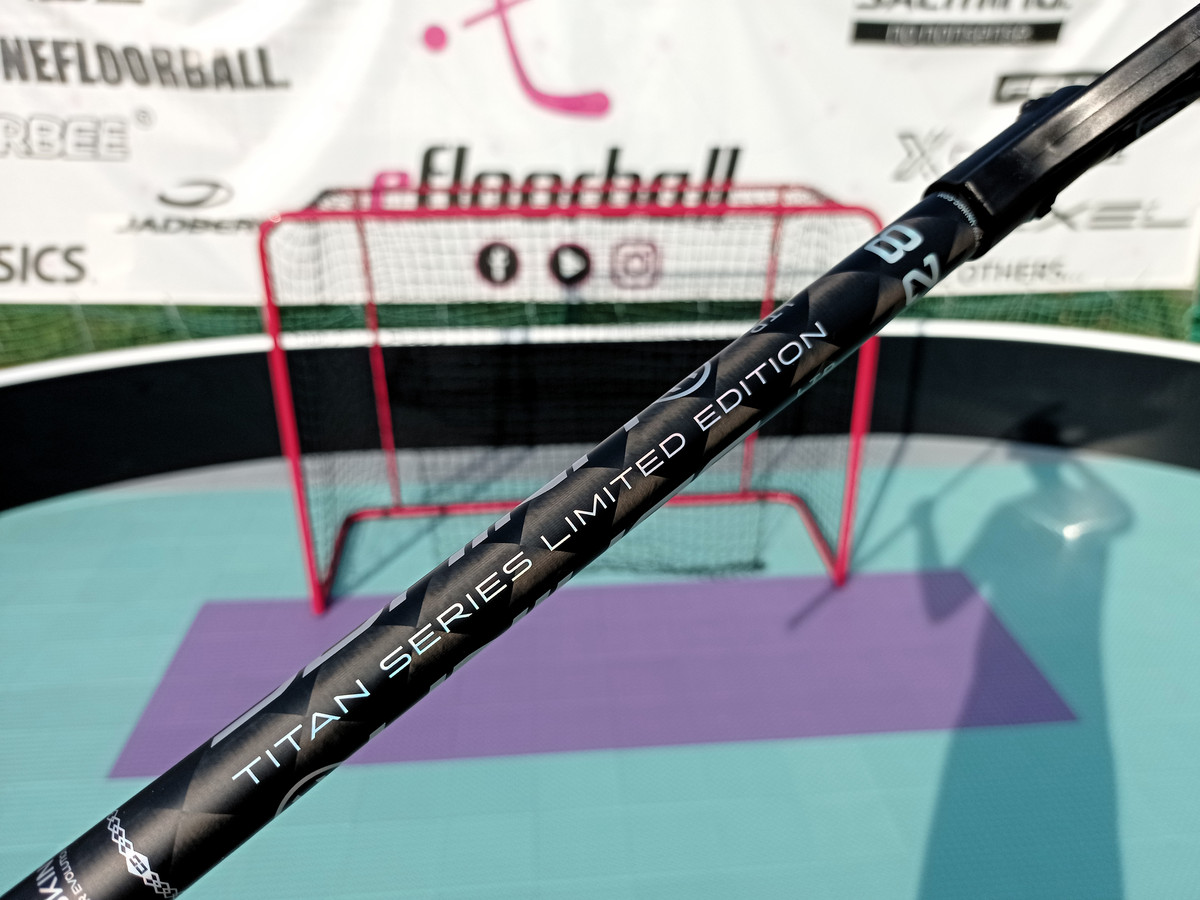 The PLAYER blade is designed and tested by the best world's players, the blade has the ideal balance. The blade weight gradually decreases from the heel to the tip. Unihoc Player has a reinforced heel and is extremely light and twisty with a rounded top. It a slightly cavity, which facilitates passes well. The shape of the blade at the bottom makes it feel longer than it actually is.
Player weight is 74 grams. This is a very slightly curved blade. The blade is straight at the heel and bends at its tip. Concavity gradually increases from heel to tip, reaching 8 mm. What makes the Player become such a good all-round blade is that it's flat and has even concavity. The hook is there but is quite modest. Thanks to the minimalist cavity and hooking, the backhand side is smooth and straight. The blade also has a good layout for your own personal hooking and is also quite easy to hook yourself, even for beginners.
The blade has a large and flat playing surface. It is therefore excellent for shooting both forhandem and bachback. You can use the blade for slap shot. After bending the blade according to your own needs, it will also serve you for sweeper shot. This is a very versatile blade.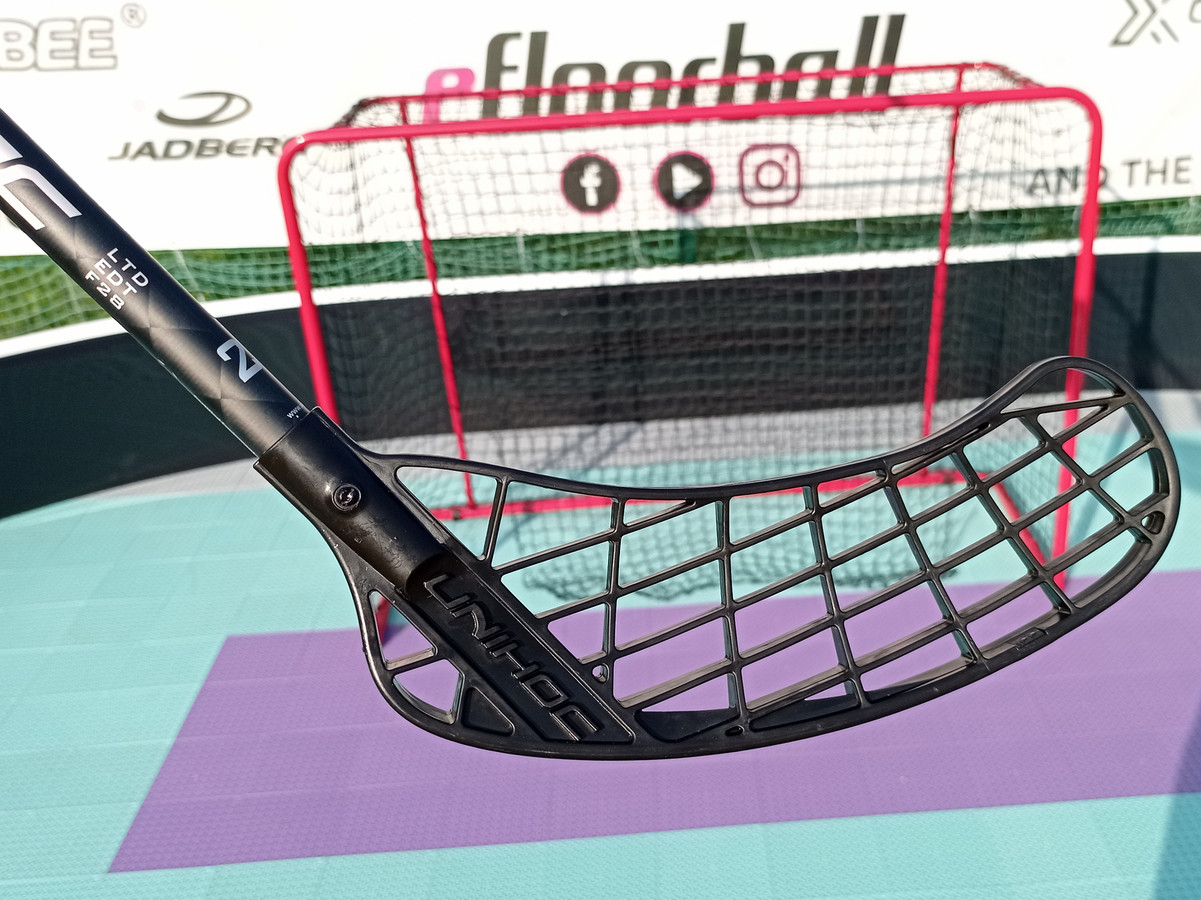 Unihoc CARBSKIN Grip
Floorball grip Unihoc Carbskin Grip belongs to the top models of wrapping Unihoc. It has a high-quality sticky surface that provides a strong grip on the stick while also sweat well. Grip is lightweight to keep the weight low.
Key properties:
Highly sticky surface.
It doesn't slip.
Thanks to the technology used, it absorbs sweat.
Nice to the touch.
Lightweight to keep weight low.