Exel SHOCK ABSORBER BLACK 2.6 OVAL MB
Exel created a complete set of new high-quality components and combined them into one unique stick. Every part of the product is something you have never seen before. As a result, that this floorball stick is a premium stick with top performance attributes designed just for you. The stick has a completely new design for a multi-purpose playing style. Whether you are a creative player or a shooter, this stick is perfect for you. The low weight of 100% carbon rod creates an extremely sensitive grip combined with high durability.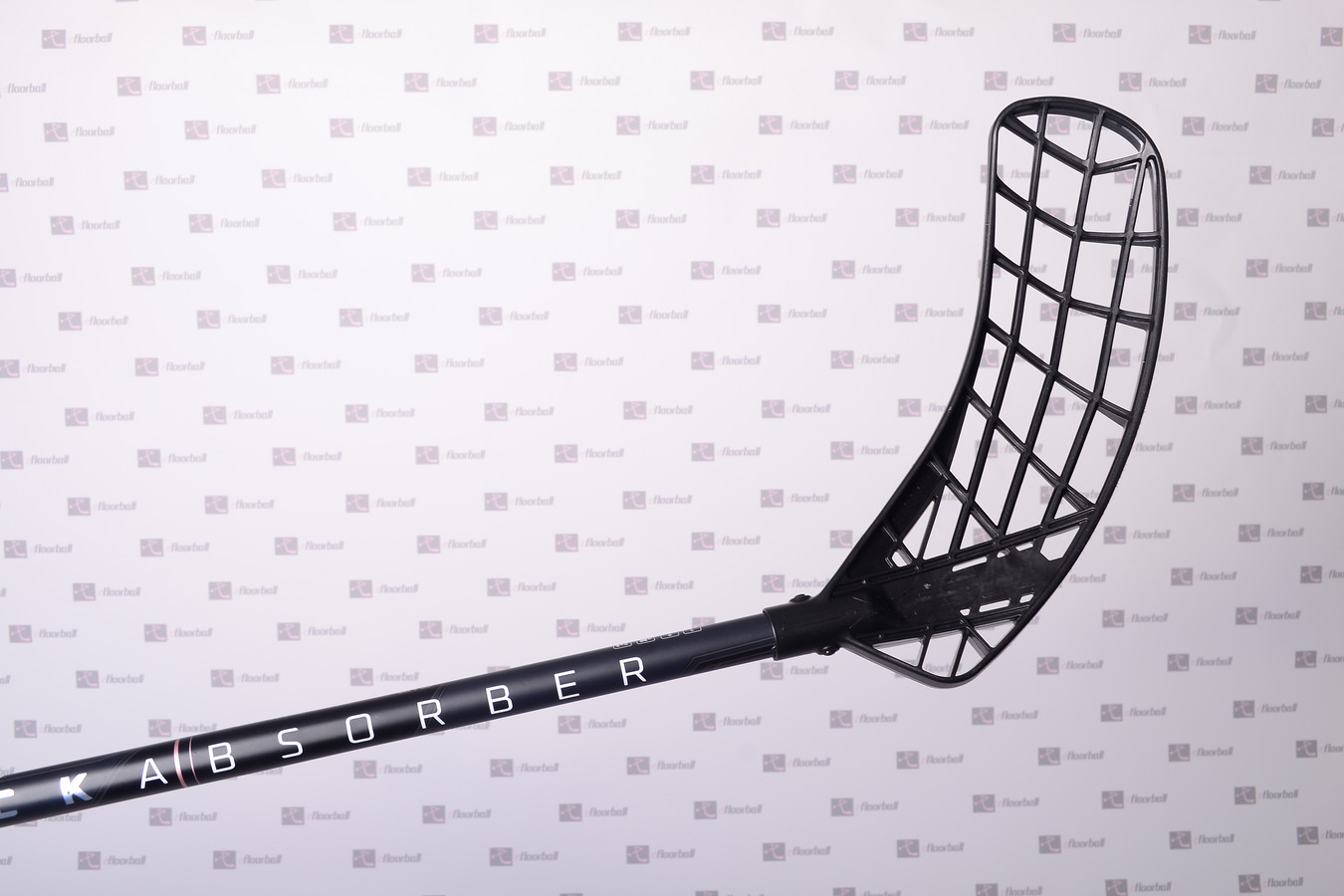 Handling shapes
There are several types of handling shapes, but there is no universal recommendation which shape is the best. It is just a subjective feeling. The Exel handling shapes are: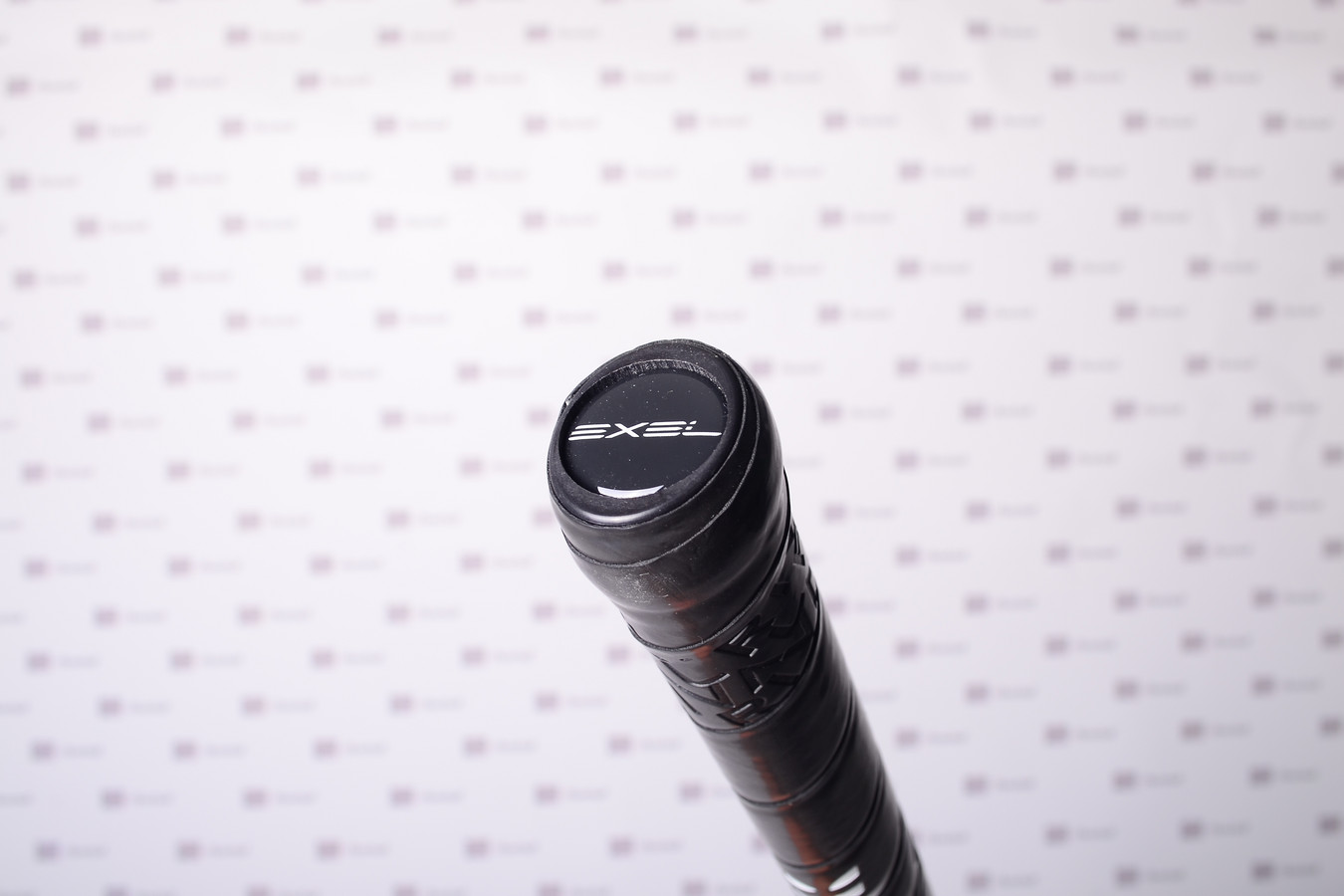 This new top blade made in Finland. It is designed to meet the requirements of a modern style of play. Shoot accurately and efficiently. The blade has a concavity of 8.5 mm and a high degree of pre-bending. This high concavity will help you with the shoots and also help you control the ball. This is the most curved blade from the Exel brand. Thanks to its construction, the blade is suitable for pullers, dribbles and turns. E-Fect is the most advanced blade on the market.
The E-Fect blade is a lightweight blade. This relief consists in reducing the material. The blade has only ribs with minimal reinforcement. For these reasons, the blade has 20% less air resistance, which results in faster shoots. The new blade from Exel has excellent reinforcement in the base of the blade. So you can really lean into the shoots!
The blade is straight to 2/3 of its length and bends up to its tip. It is because of this pre-bending that you can use the blade for both forehand and backhand shooting. The E-Fect blade is suitable for "playermakers" - quarterbacks that use both sides of the blade. However, it is worse for hitting shooting.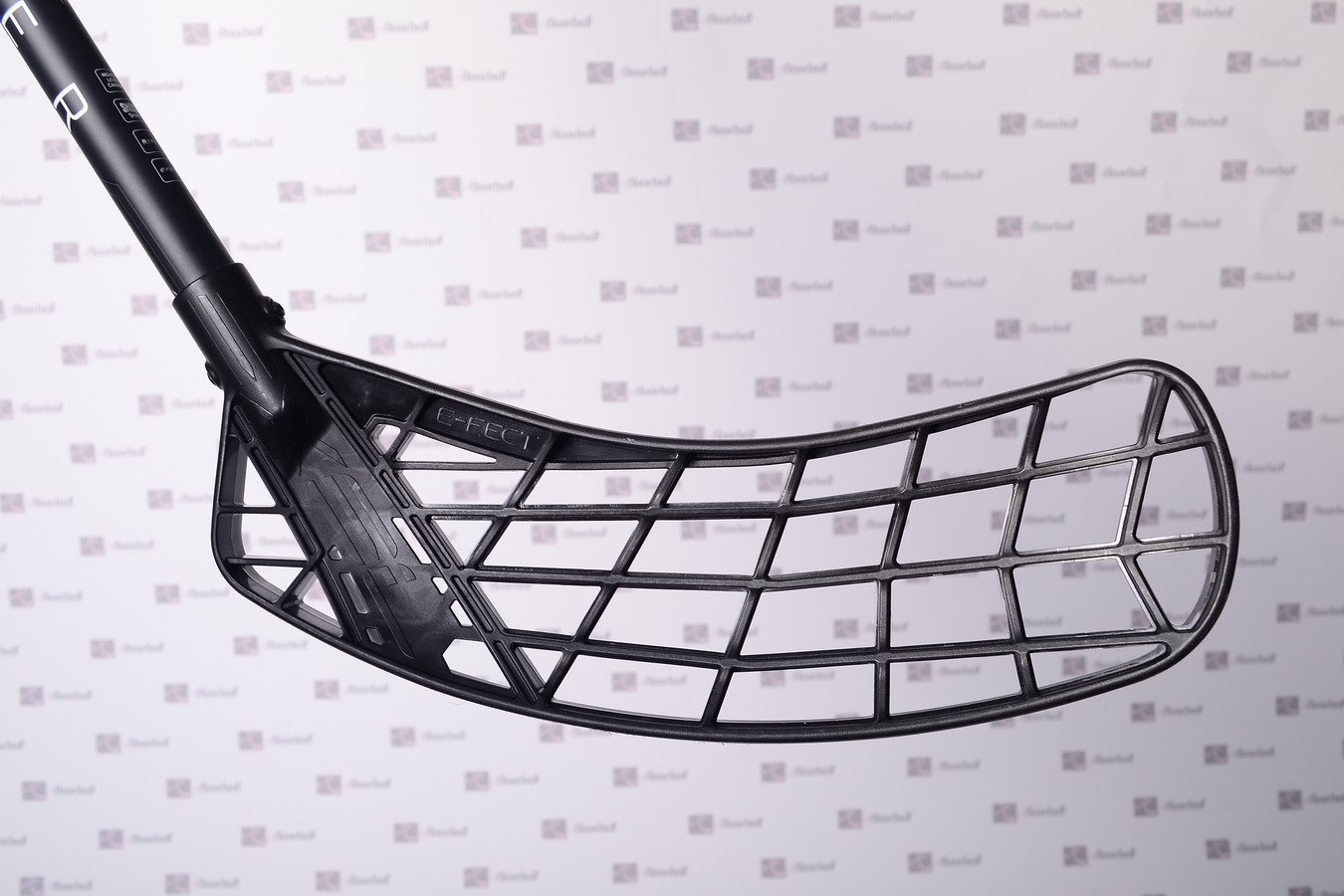 Rival grip
The new comfortable Rival grip ensures a robust grip on your bar. The highly durable construction is complemented by an extremely durable and super sticky surface. No printing - no slippery places.
Key properties:
standard long grip
excellent anti-slip properties
extra long life
very pleasant grip with perforation for better sweat wicking
vibration absorption
Is not perforated.