Swanson Liquid Chlorophyll
Cleanse your body system naturally with Swanson Liquid Chlorophyll.
Benefits
Best greens formula from Swanson
Helps eliminate toxins
The same green pigment that plants use to harness the sun's energy, chlorophyll is great for supporting the body's natural ability to eliminate toxins and detoxify
Liquid Chlorophyll features a stabilized, water-soluble form of natural chlorophyll derived from alfalfa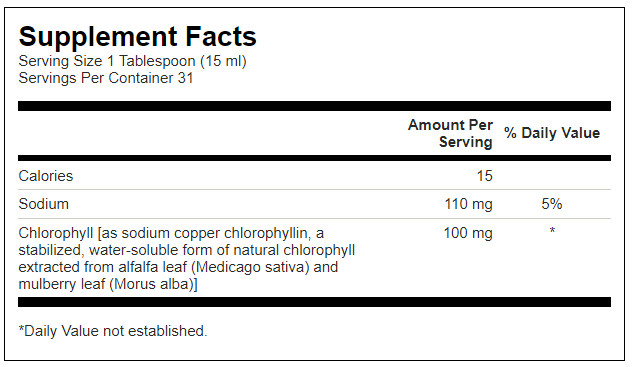 Suggested Use
As a dietary supplement, mix one tablespoon in an eight-ounce (250 ml) glass of distilled water three times per day. Shake well before opening. Refrigerate unused product after opening. Good for 30 days after opening.
Ingredients
Triple Filtered Water (Sufficient To Reconstitute) • Vegetable Glycerin.