Swanson Calcium D-Glucarate
Defends cellular health in all major organs.
Benefits
Powerful antioxidant protection
Promotes detoxification to support overall health and wellbeing
Patented D-Glucarate is asubstance found in both fruits and vegetables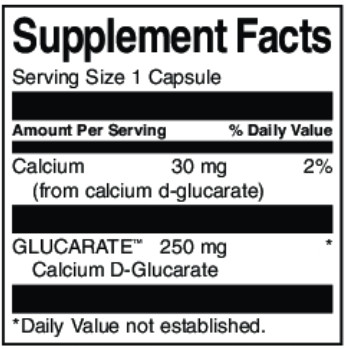 Suggested use
As a dietary supplement take one capsule one to two times per day with 250 ml of water.
Ingredients
Microcrystalline Cellulose (Plant Fiber) • Gelatin • Rice Flour • Magnesium Stearate.