Swanson Dual Ginseng Plus
An all-natural energizing formula against daily fatigue.
Benefits
Combines four adaptogenic herbs to help you cope with physical and mental stress

American ginseng root extracts
Korean ginseng root extracts
Eleuthero root extract
Ashwagandha root

Energizing formula
Helps face stressors safely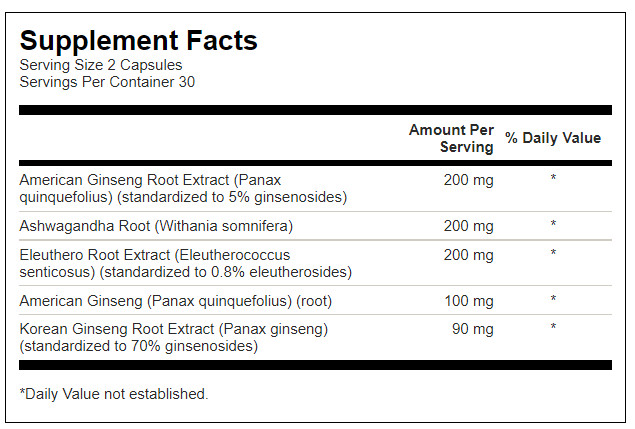 Suggested use
As a dietary supplement, take one to two capsules two times per day with food and water.
Warning
For adults only. Do not take this product if you are pregnant or nursing. Consult your healthcare provider before use if you are taking any prescription medication or if you have a medical condition, especially high blood pressure. Not recommended for long-term use. Keep out of reach of children. Do not use if seal is broken. Store in a cool, dry place.
Ingredients
Gelatin • Rice Flour • Maltodextrin • Calcium Palmitate.