Swanson Full Spectrum Herbal Gallbladder Care
Herbal antioxidant supplement.
Benefits
Features burdock root, dandelion and barberry
For gallbladder support
Key ingredient
Barberry - a traditional Chinese herbal for gallbladder cleansing
Burdock root - a traditional kidney and liver tonic
Dandelion - an historic liver-nourishing herb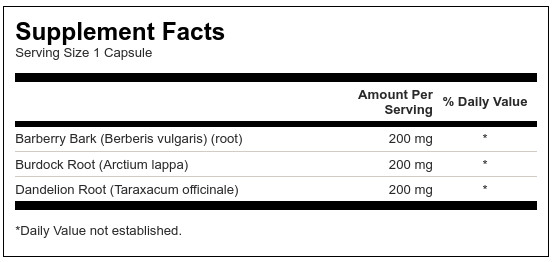 Suggested Use
As a dietary supplement, take one capsule per day with water.
Warning
Do not take this product if you are pregnant or nursing or have an obstruction of the bowels or bile ducts. Consult your healthcare provider before use if you have or have had gallbladder problems.
Ingredients
Gelatin • May Contain One Or More Of The Following: Microcrystalline Cellulose (Plant Fiber) • Magnesium Stearate • Silica.