Swanson Full Spectrum Andrographis Paniculata
Herbal immune support.
Benefits
Immune health
A Swedish favorite - In Sweden, where life expectancy is greater than almost anywhere in the world, you are more likely to be given andrographis than echinacea for herbal immune support
Delivers traditional form andrographis (whole leaf and rhizome)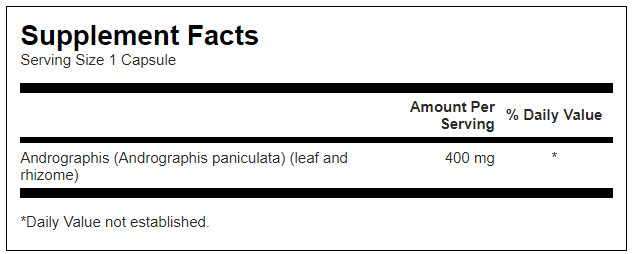 Suggested Use
As a dietary supplement, take one capsule with food and water two to three times per day.
Warning
Do not take this product if you are pregnant or nursing. Not recommended for long-term use.
Ingredients
Gelatin • Microcrystalline Cellulose (Plant Fiber) • Magnesium Stearate • Silica.