Swanson Fenugreek Extract
Herbal remedy for blood sugar and hormone support, digestive health and women's health.
Benefits
Maintains healthy levels of blood sugar
Helps to regulate cholesterol and maintain it within healthy levels
Provides comprehensive metabolic support
Contains key nutrients for blood sugar regulation
Key ingredient
Fenugreek - contains steroidal saponins that not only support healthy blood sugar metabolism, they also help promote a healthy lipid balance in the bloodstream for cardiovascular maintenance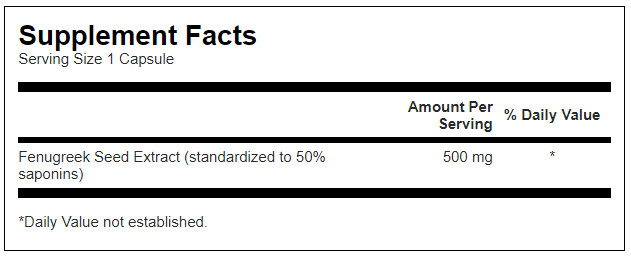 Suggested use
As a dietary supplement, take one capsule with water before each meal.
Warning
Do not take this product if you are pregnant or nursing.
Ingredients
Gelatin • Dextrin • Silica • Magnesium Stearate.